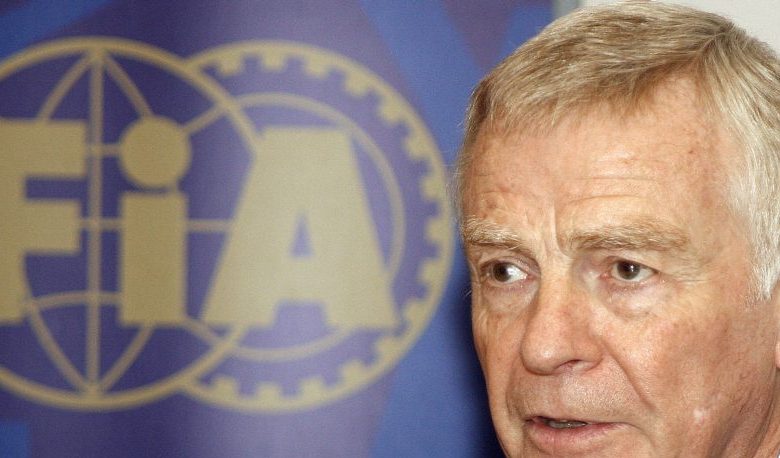 Ex-FIA boss Max Mosley had always been at the helm of controversies, and this current revelation comes almost a year from his passing! The 81-year old is now found to have fatally shot himself as per a coroner's report which has been made public today. This is not the first bit of news of an individual involved in the F1 or motorsport sphere having their life taken away by a gun; the CEO of the Spa-Francorchamps circuit was also assassinated just prior to the GP in late August last year.
The events go as such- Mosely had learnt in 2019 of his terminal lymphoma, a type of cancer that would affect his immune cells and doctors told him that he would not have long to live. He was told to go into chemotherapy, but that did little to help him. He was in a lot of pain, and eventually he decided to go ahead with taking his own life.
Reports say that he had only two to three weeks at max to live, and so he took the decision to end his own life. He had a final meal with his wife and told his PA about his decision. No amount of convincing worked, and Mosley wrote a suicide note, and posted a note outside his bedroom door which read "Do not enter, call the police." His neighbour and caretaker came to the door and duly obliged, calling the cops who then made the startling discovery.
The ex-FIA boss was found with gunshot injuries, and the note was splattered with blood and barely readable, with only the words "I have no choice" being left legible enough to understand. As gruesome and garish it sounds, it is all real information! Mosley had been at the helm of the FIA from 1993-2009 taking over from Jean-Marie Balestre, and all through his presidency pushed for driver safety- extensively so after the deaths of Roland Ratzenberger and Ayrton Senna at Imola 1994. The entire F1 community was shocked when the news of his passing was announced just one day after the 2021 Monaco GP, and this revelation will close the chapter on the colourful life of one of the most influential men in the world of motorsport and motoring.