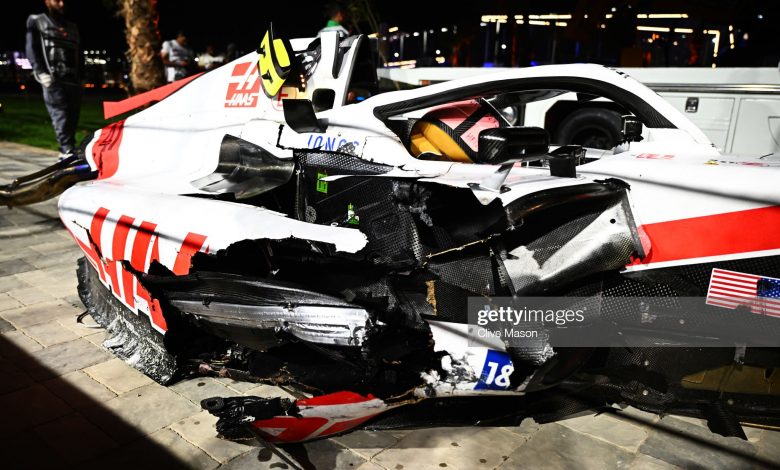 Haas F1 team have confirmed that Mick Schumacher's hefty crash at qualifying for the 2022 Saudi Arabian GP could cost the team around $1 million in damages. This was confirmed by the team principal Guenther Steiner as well, who gave a detailed insight into the damages to the car as well.
The sidepod and suspension were damaged beyond repair, while we saw live on TV the gearbox fall out when the car was being lifted away from the crash scene. The radiator and most of the bodywork was destroyed as well with the sheer ferocity of the impact, which was measured to be at 33G. The survival cell, i.e. the monocoque was one of the few things which stayed intact.
Surprisingly however, Steiner said that the chassis seemed to be okay, as did the engine and battery pack. Ferrari, who supply Haas with the power unit checked the engine and battery and found it to be okay, and the chassis was also found to be in runnable condition, which just goes to show the sheer strength of the materials used to make these cars.
Schumacher was lucky to get out without any injuries, and for the team it would have certainly been a relief that their driver was okay. However, with costs being almost $1 million and with the strict budget cap, Steiner also said that they sure do hope that they don't have many more such crashes over the course of the season. Repeated crashes during the season will hurt the team's already tight finances negatively, which could affect their future efforts and car development process in turn.