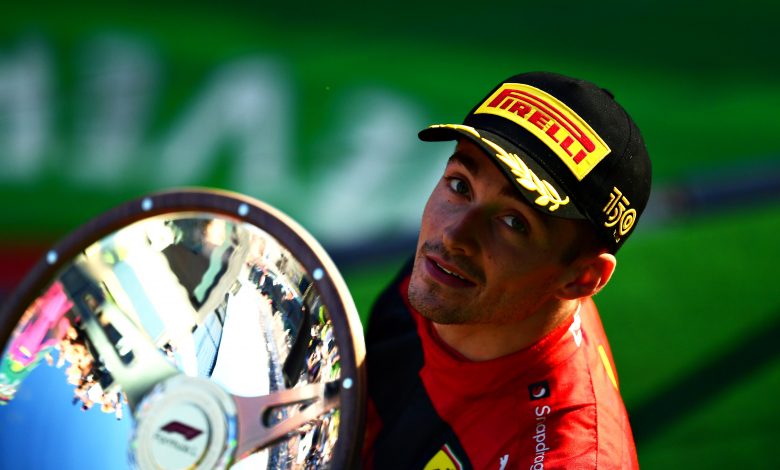 F1 returned to the Land Down Under for the first time since 2019 and we had an exciting race to say the least! Though the race was absolutely dominated by the Leclerc-Ferrari pairing, we saw so much entertainment and excitement that we weren't ready for. The crashes of Friday and Saturday were put behind and Sunday provided for unpredictability mixed with drama. Without any further ado, here's the story of the 2022 Australian Grand Prix.
The Race Start and Initial Few Laps
Alex Albon was disqualified from qualifying session for being unable to provide a fuel sample, while Lance Stroll received a penalty for his crash with Latifi. Both lined up dead last, but there was some trouble up front for the reigning champion Max Verstappen. The Dutchman's car was being worked on till just before the 1-minute deadline teams get, which wasn't a morale booster for the team, that's for sure!
As the 5 lights went out, Leclerc made a fantastic start from pole and kept Max behind comfortably. Perez made a lightning start but had to back off so as to not hit Max on T1. This was an opportunity Lewis wouldn't skip ever as he had a great start and dove down the inside to take P3 by Turn 2. The field was extremely bunched up, with Sainz losing multiple places at the start owing to traction issues, steering issues and an overall deadbeat weekend.
[tie_slideshow]
[tie_slide]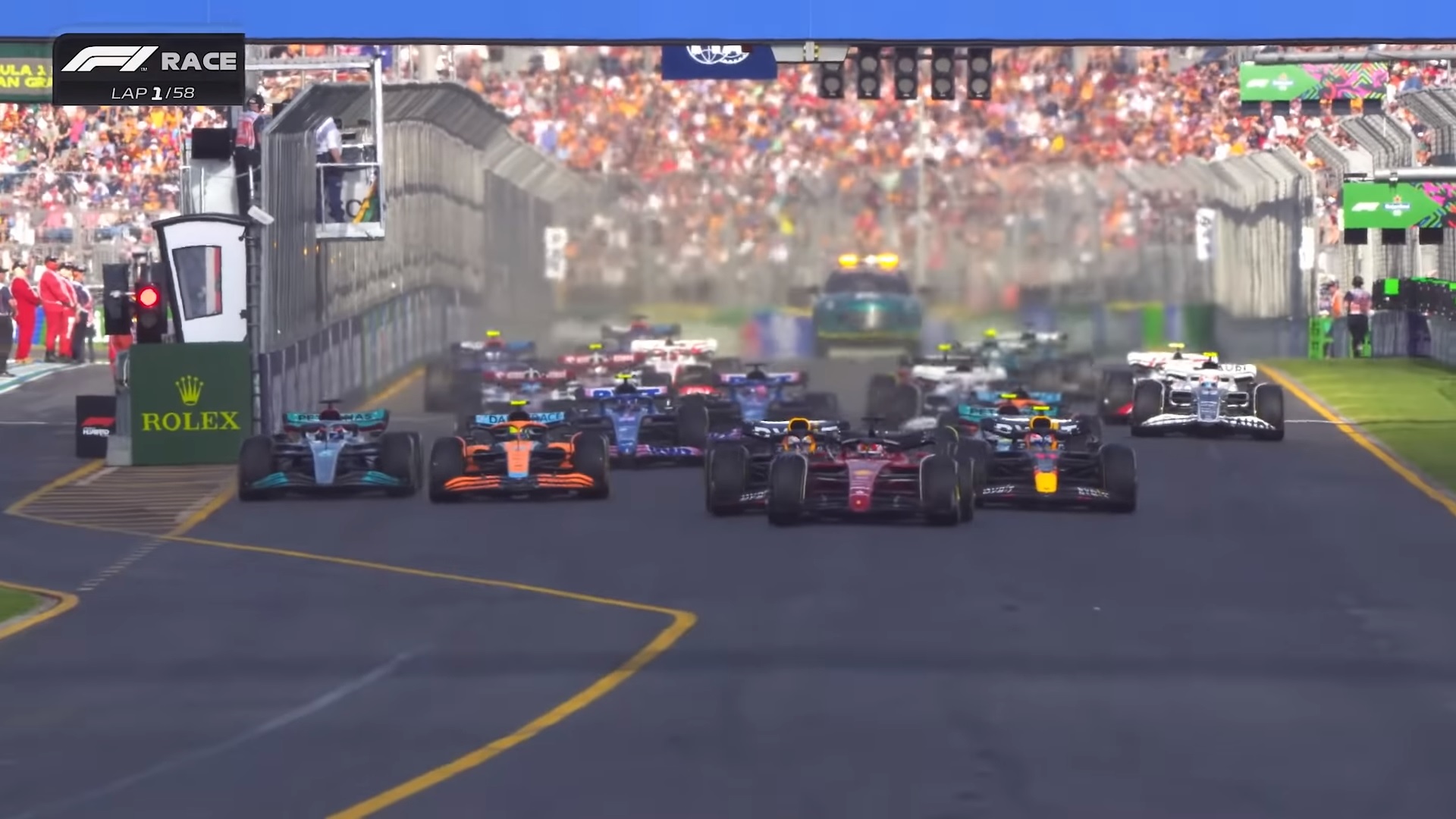 [/tie_slide]
[tie_slide]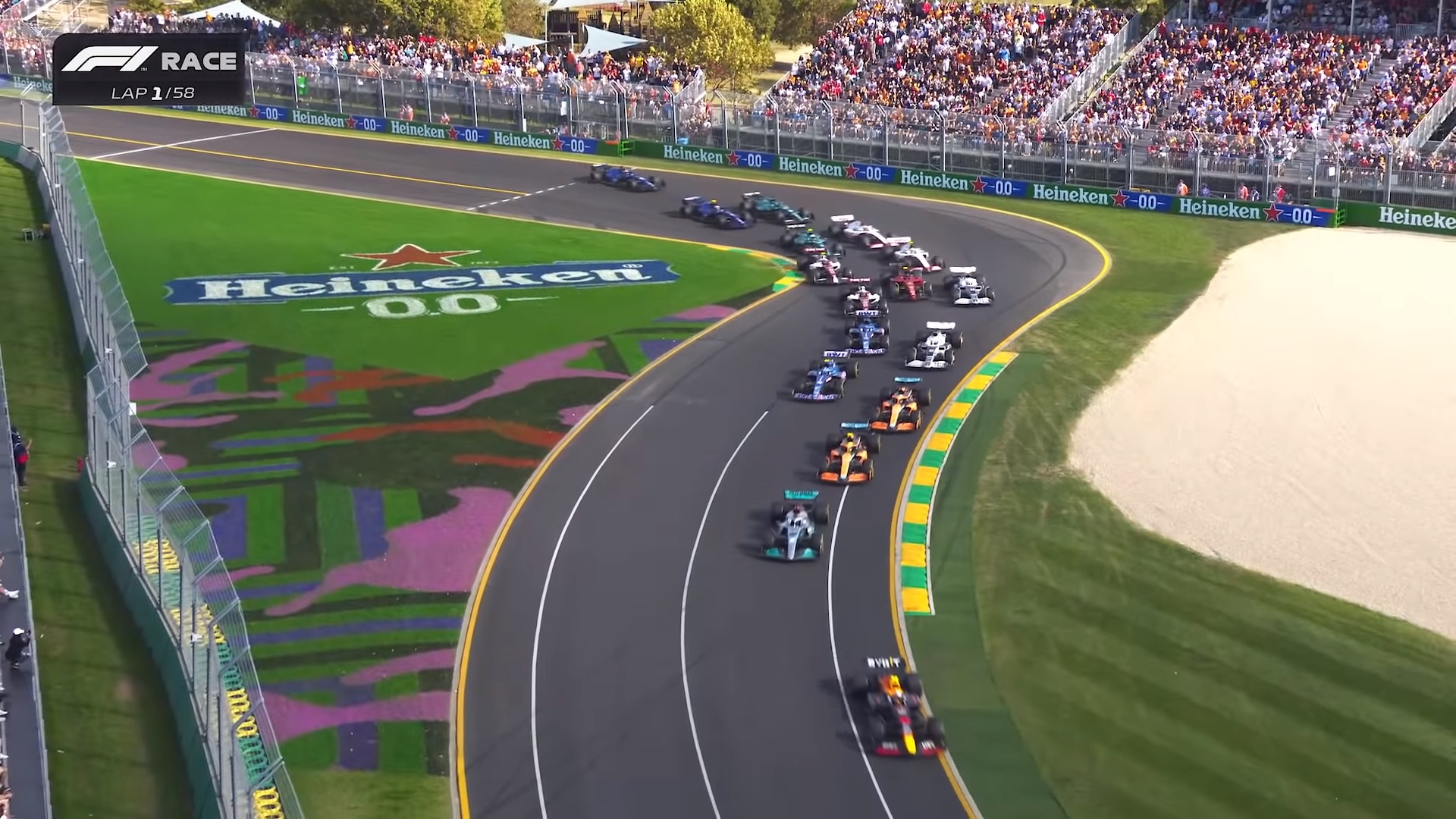 [/tie_slide]
[tie_slide]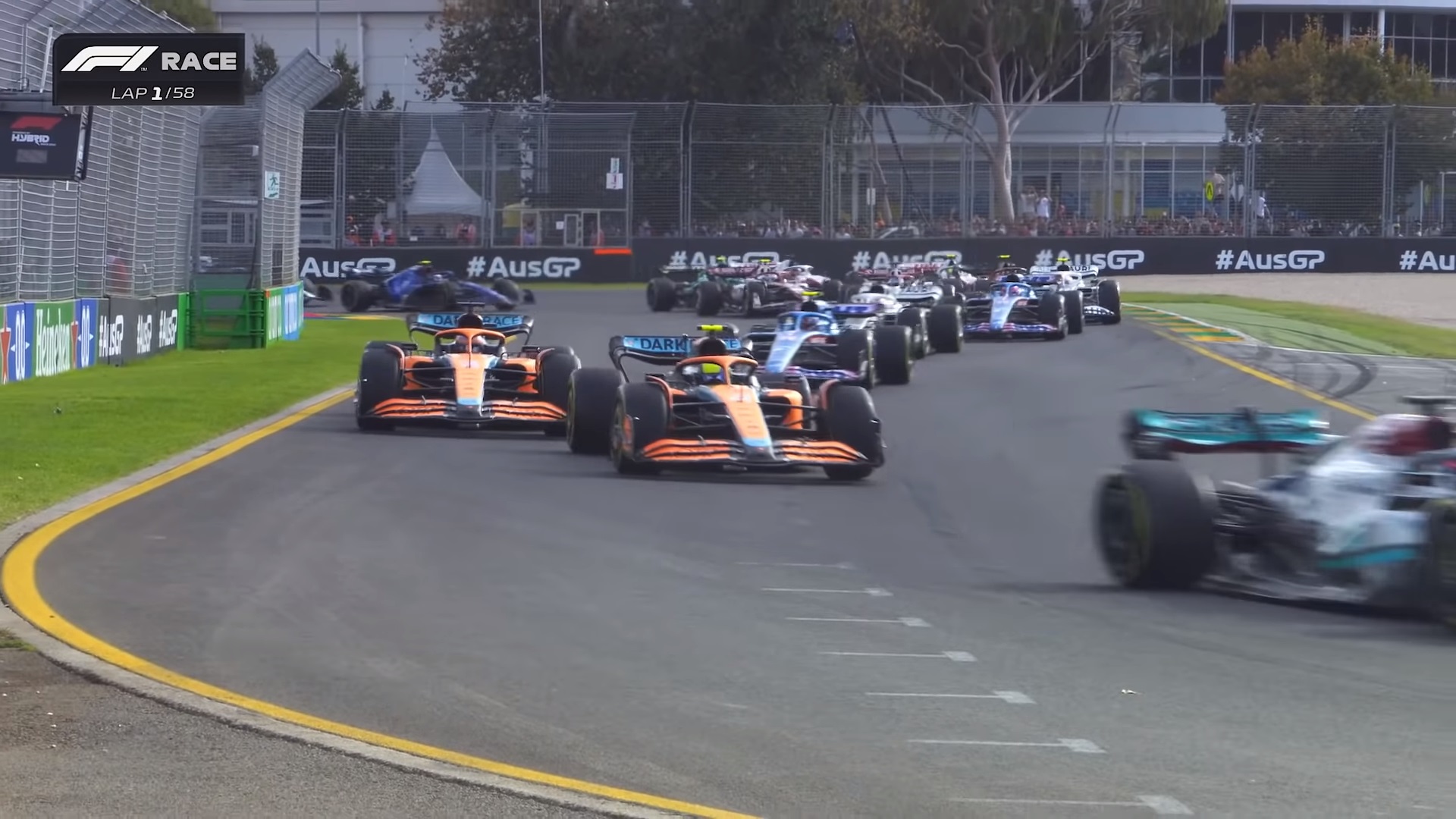 [/tie_slide]
[/tie_slideshow]
At the fast paced Turn 9-10 complex on Lap 1, Bottas made a mistake and had a scary moment, almost losing control and going into the wall. Sainz was further back, and on the hard tires couldn't make much progress, falling behind Mick Schumacher in the process. He was determined to claw back and regain all the positions he had lost, but it just wasn't meant to be.
The Ferrari driver spun at Turn 9 after going too aggressively for a lunge on Schumacher, beaching his car in the gravel and narrowly, narrowly escaping a crash with the Alfa Romeo pair in the process. So, by the end of the first few laps we had one Ferrari in the gravel while the other kept increasing its advantage lap after lap. The VSC and then the full Safety Car was called out, but did not have much impact on the race.
[tie_slideshow]
[tie_slide]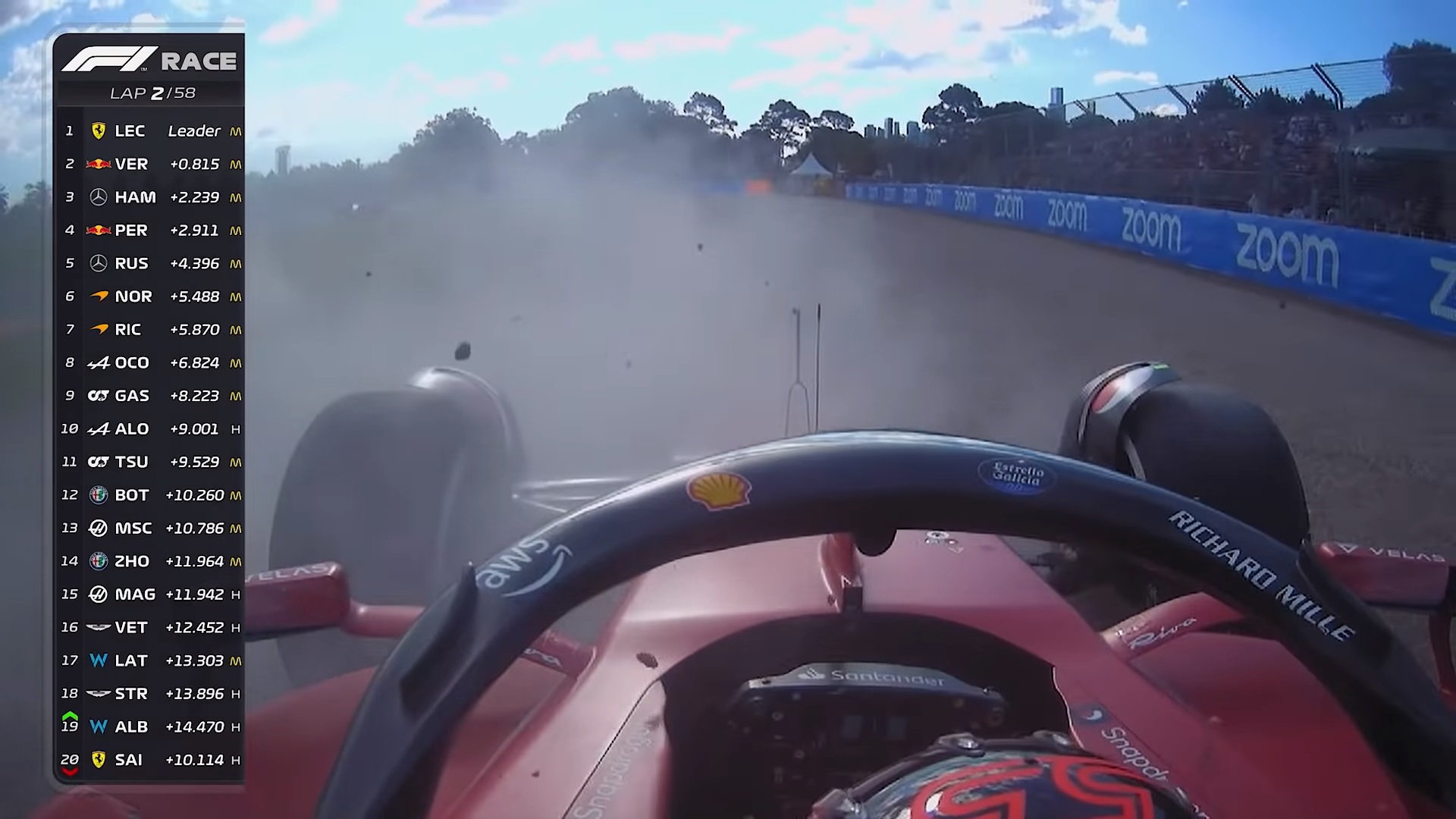 [/tie_slide]
[tie_slide]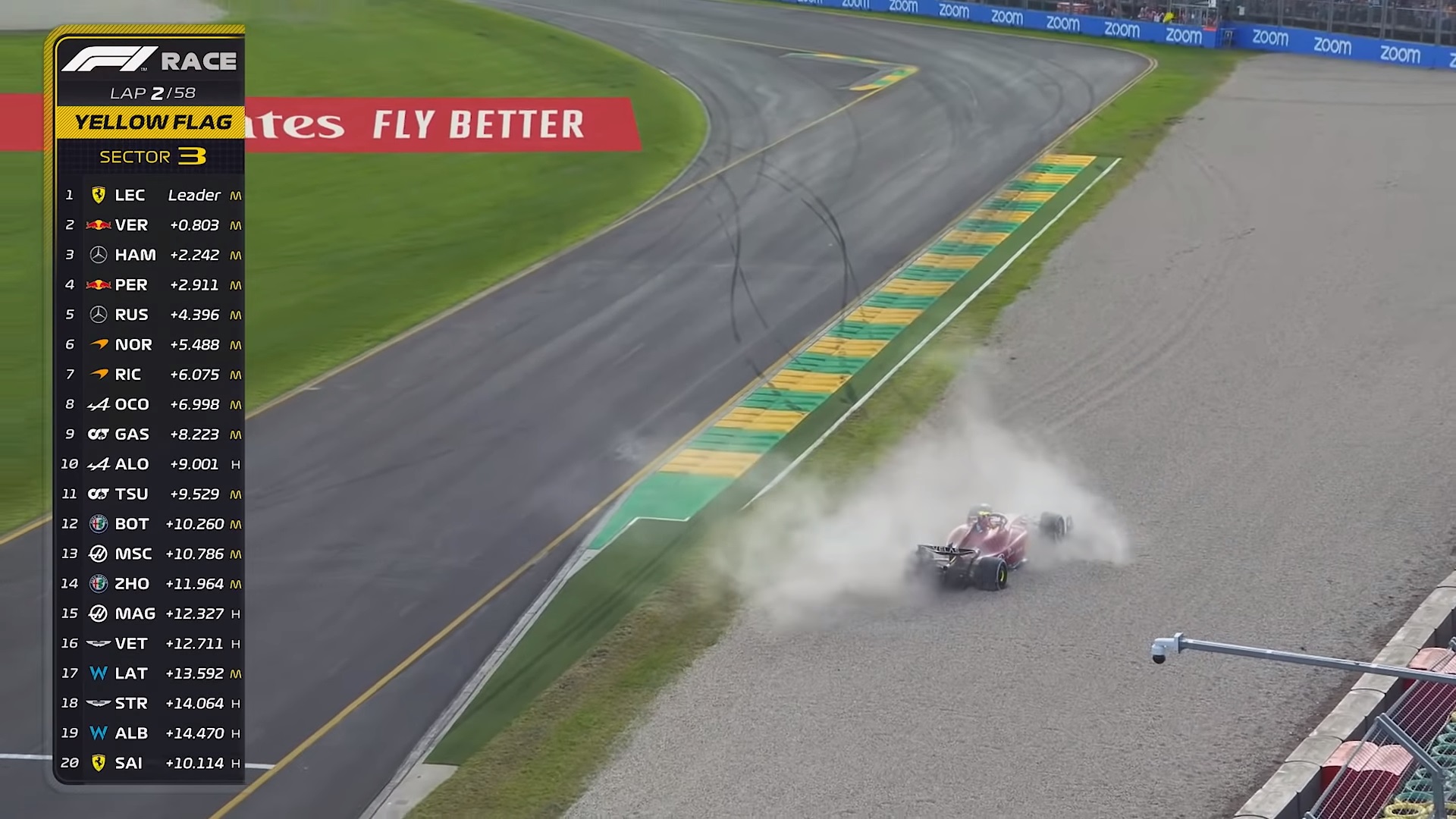 [/tie_slide]
[tie_slide]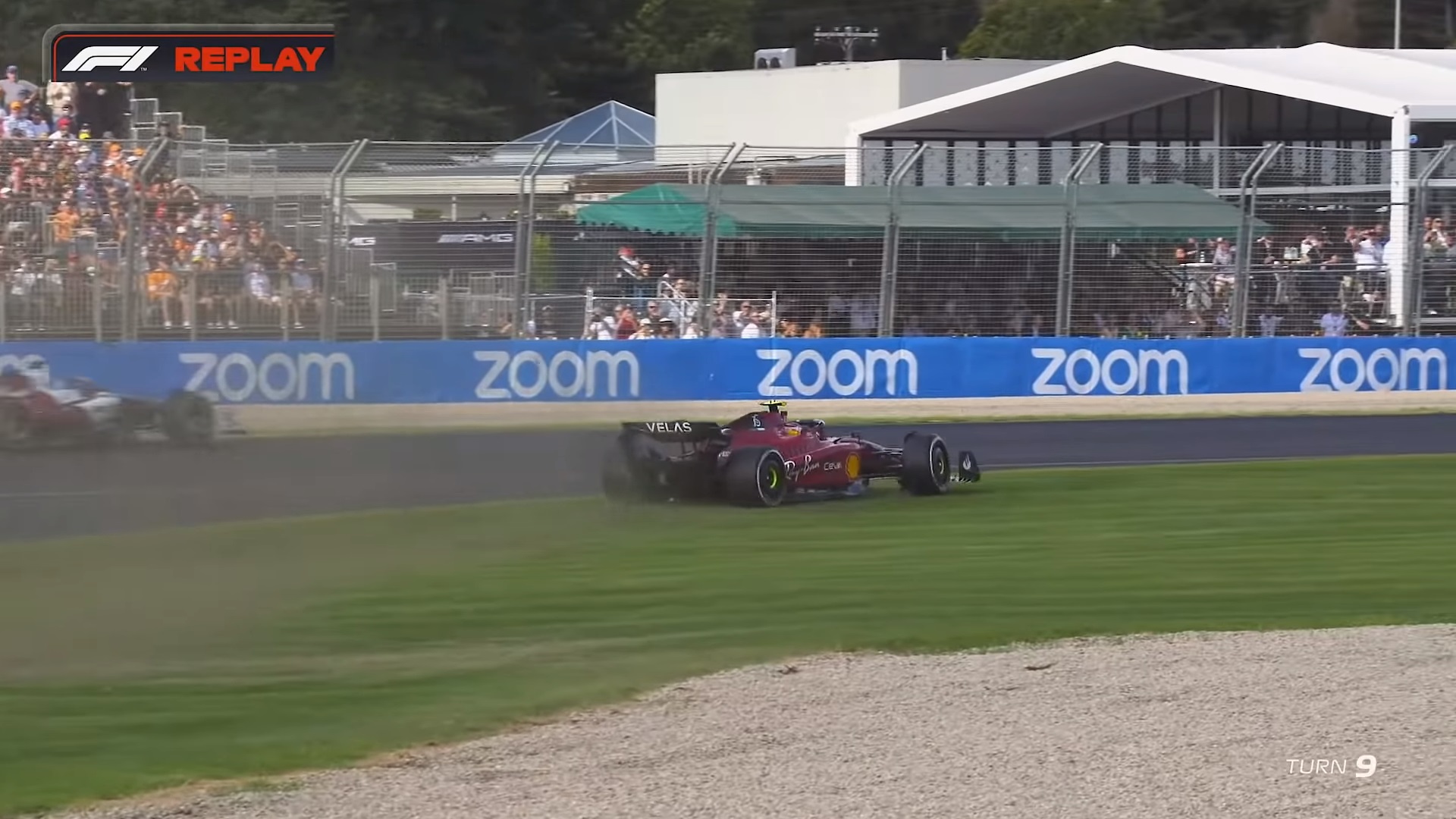 [/tie_slide]
[/tie_slideshow]
Trips through the gravel, fierce battles and a safety car!
Lap 10 saw Vettel making a trip through the gravel, apologising and saying that the car was difficult to manage under braking. This was very true as we found out later. We also saw Haas' Kevin Magnussen take the same scenic route as Sainz did on Lap 2, but luckily for him he emerged unscathed, though he did lose a few places in the process.
On Lap 22, as Ricciardo emerged out of the pits, he was extremely close to the battle between Albon and Stroll and into Turn 1 he almost forced the Williams onto the grass! The trio were extremely close approaching Turn 3, but Ricciardo stayed ahead of the duelling pair, and Albon managed to hold off a fast-charging Stroll.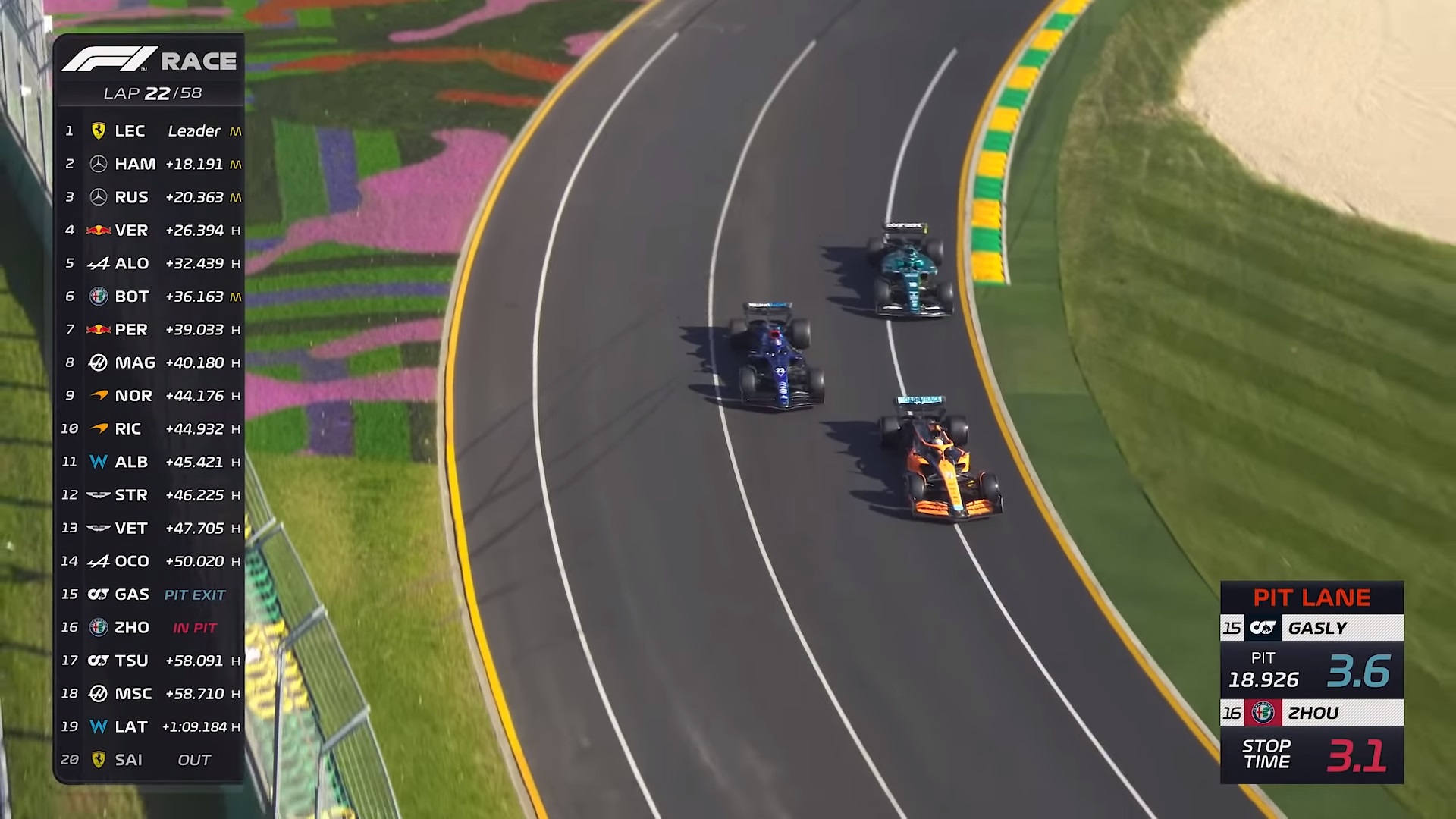 At this point most of the top few drivers had made their pitstops, and Perez looked to hunt down Hamilton. He could have chosen to wait for the main straight and make his move with DRS, or send one down the inside under braking- but he had other ideas. Fuelled by tacos and tequila, the Mexican made an incredible move around the outside of the fearsome and fast Turn 9, but the move didn't stick as well as he thought it would. Perez had been stuck behind Lewis for multiple laps at that point so, it was a move where he was not afraid to take risks.
What was incredible here was the race pace of Mercedes considering Lewis' W13 was 1.5 Kgs heavier due to sensors installed on his car. In fact, Perez' move was a bit too much for him to handle as Lewis had a much better exit through T9 and 10 and was on Sergio's tail right as we saw yellow flags! Terrible timing for us and for Lewis but, Lewis and Safety cars have not been seeing eye to eye for a long time. It really would have been refreshing to see these two battle it out again.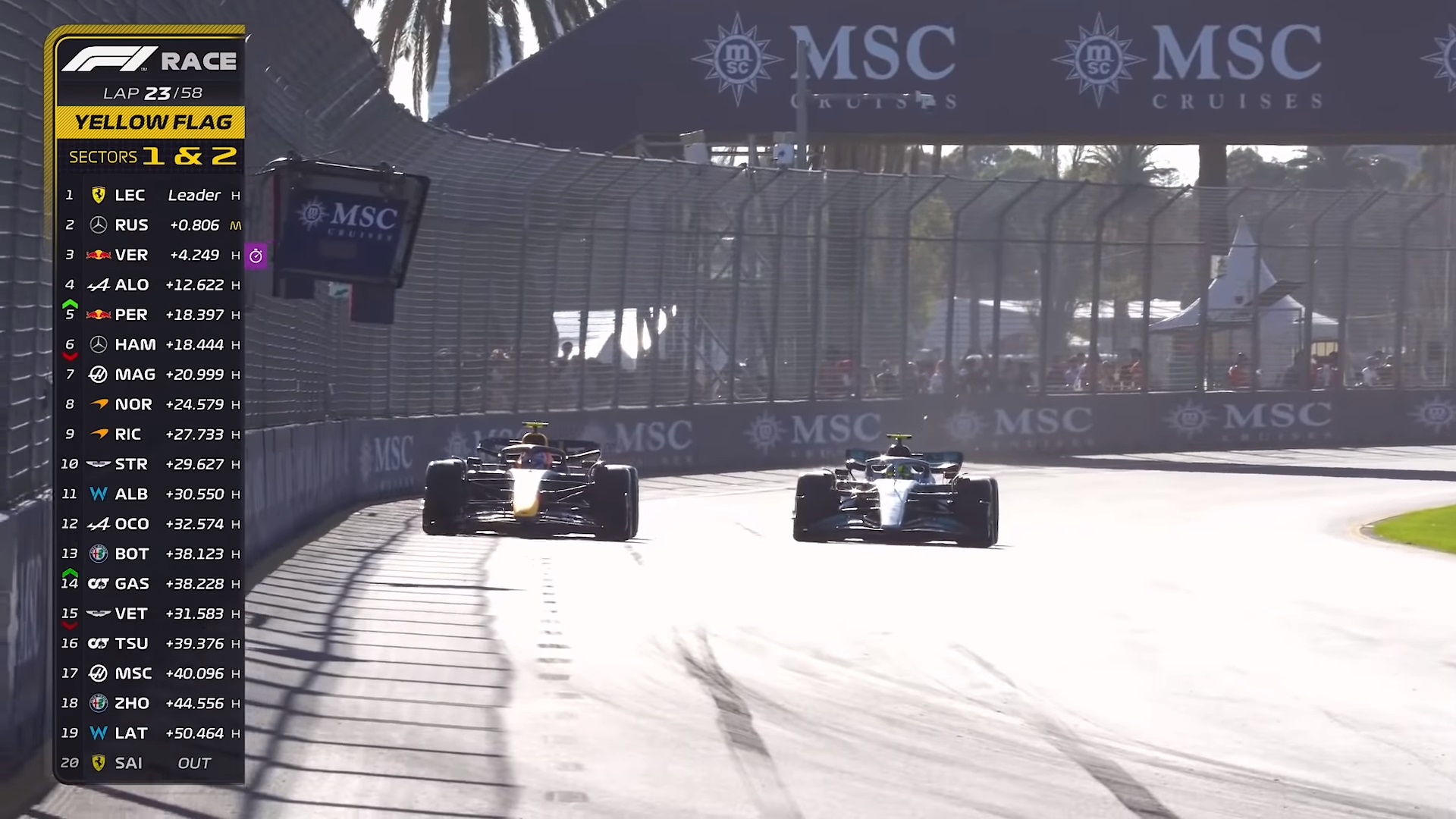 There were yellow flags in Sectors 1 and 2, which were caused by Sebastian Vettel's spin and eventual crash which forced him to stop his car on-track. Remember how in the previous paragraph the sentence read "most of the top drivers made their pit stop"? Well, Russell was the only one who hadn't, and he pitted and emerged about two places higher than he would've if he had pitted under normal conditions. Lewis Hamilton, just like the others had pitted before but, Lewis had been in the pits half a lap ago and he was comfortably ahead of Russell so, this safety car was giving him Abu Dhabi vibes as he expressed on his team radio.
[tie_slideshow]
[tie_slide]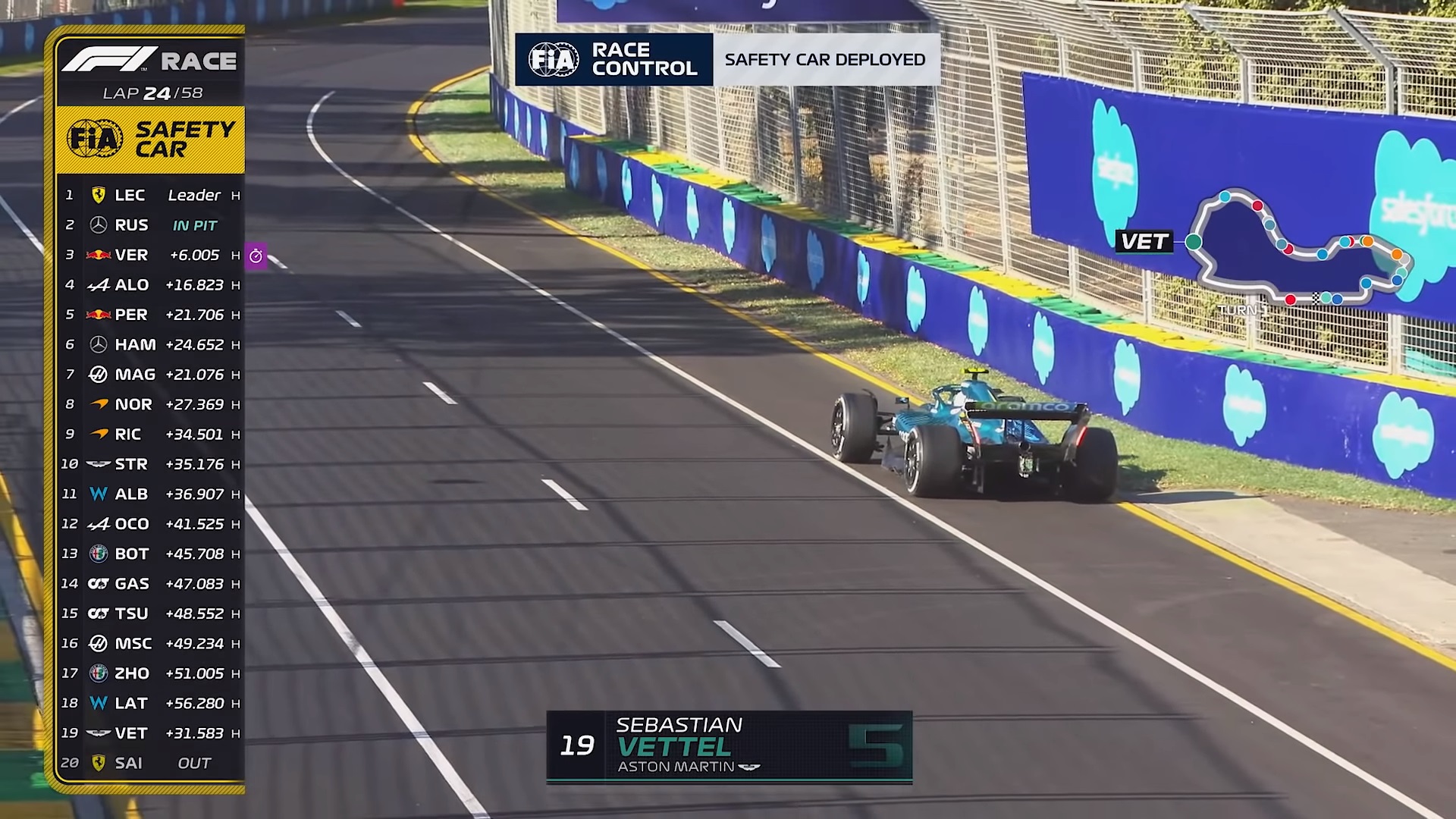 [/tie_slide]
[tie_slide]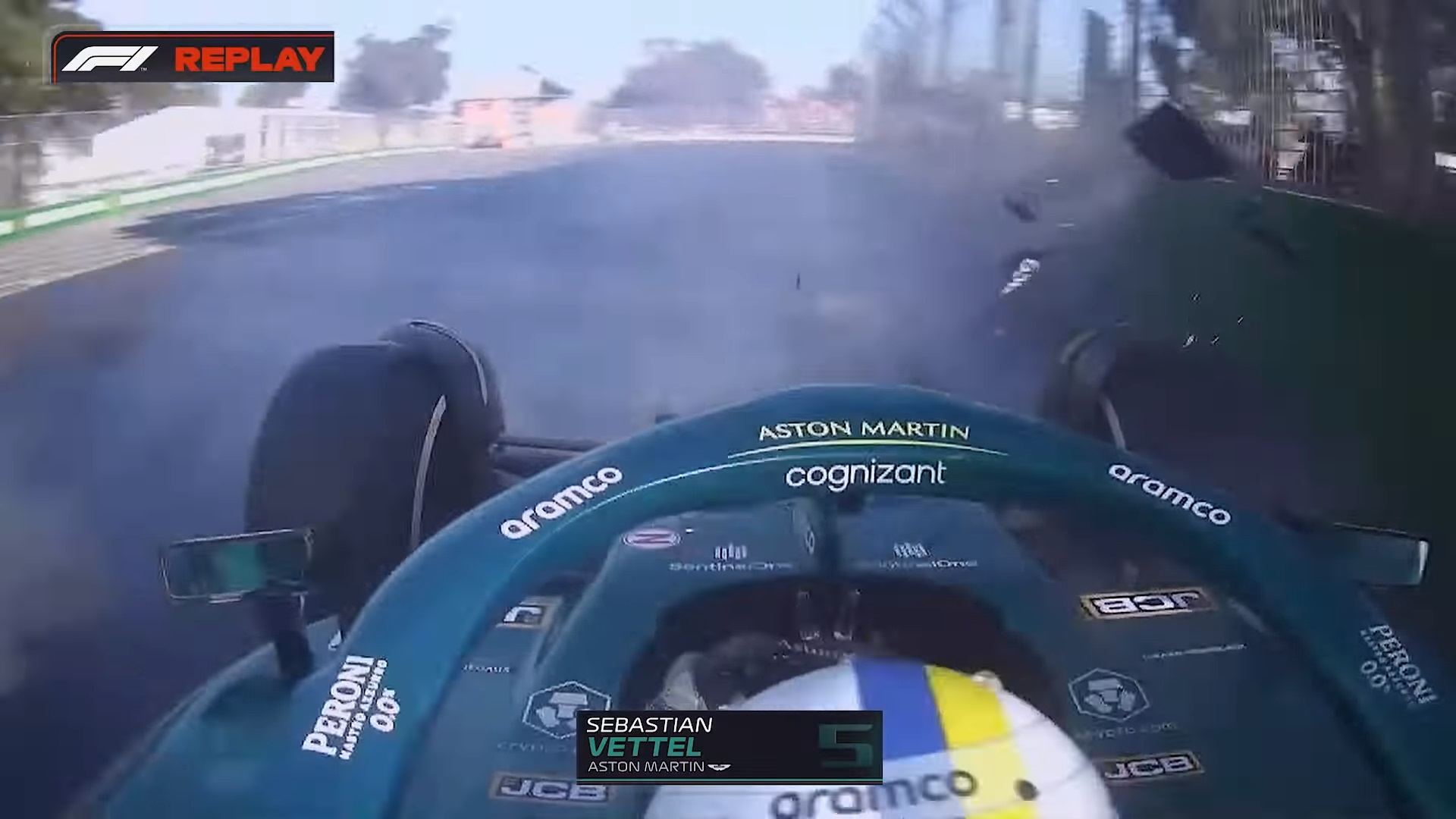 [/tie_slide]
[tie_slide]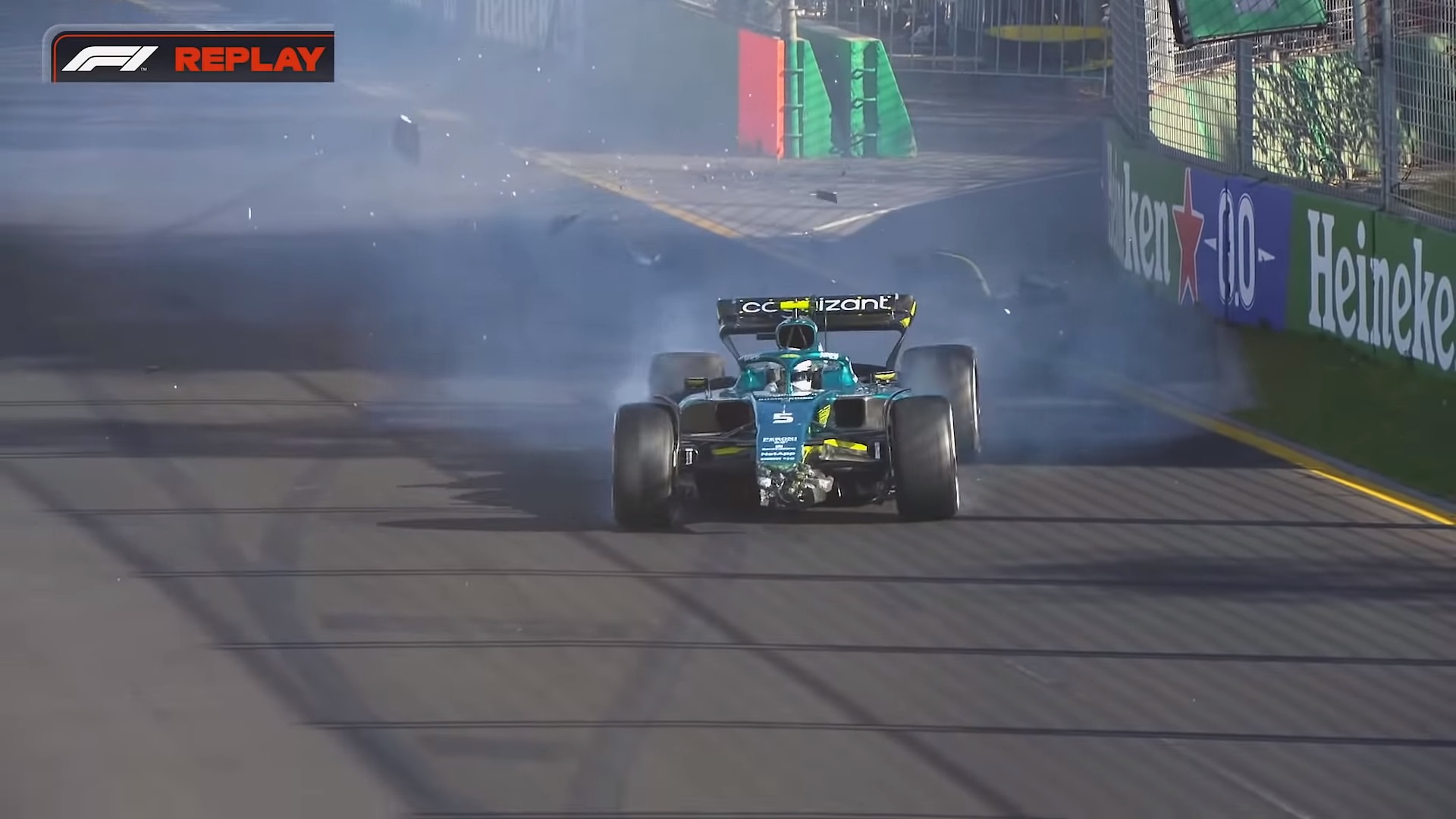 [/tie_slide]
[/tie_slideshow]
The Safety Car restart, drama and the race finish
At the Safety Car restart, Leclerc had a horrible run up to the line and almost invited Max to overtake him! He stayed ahead by the smallest of margins, and the field maintained their positions. On Lap 36, Perez tried to make an overtake in the same place he had overtaken Hamilton earlier on, but Russell ahead of him didn't budge at all. That all went away as he went a bit too deep while defending his place, and had to yield to the Red Bull driver. Moreover, Mercedes were having troubles with overheating in Lewis' car so Russell was advised to focus on the car more than the position. That wasn't the end of Red Bull yielding though, as just 2 laps later we had drama.
Max had been chasing down Charles for the entirety of the race, but was forced to stop at Turn 2 as flames emerged out of his car! He was forced to pull over and retire, meaning that it was his second retirement in just 3 races. It was a supposed fuel leakage issue, as he reported smelling something foul. The VSC was deployed to clear the stricken Red Bull.
This was a terrible sight to behold. Max has been doing his absolute best but unlike last year, neither luck nor his team's efforts have been favouring him. His smile during the post race interviews were refreshing but it was clear he is losing his patience and we don't blame him. Week in week out, he has been pushing to his absolute limits. His consistency is what will keep Ferrari awake and pouncing but his team needs to mirror the same. He currently stands P6 in the championship behind Hamilton as Russell holds P2.
After the restart, Stroll was hot on the heels of Bottas and forced him off track while attempting an overtake! The Finn lost 2 places in a bid to remain facing in the right direction, but kept it going. The drivers behind Stroll were stuck there for multiple laps, but eventually did overtake him, though just 3 laps from the end Gasly went onto the grass after a lockup at the penultimate corner though thankfully for him he didn't lose any places in the process.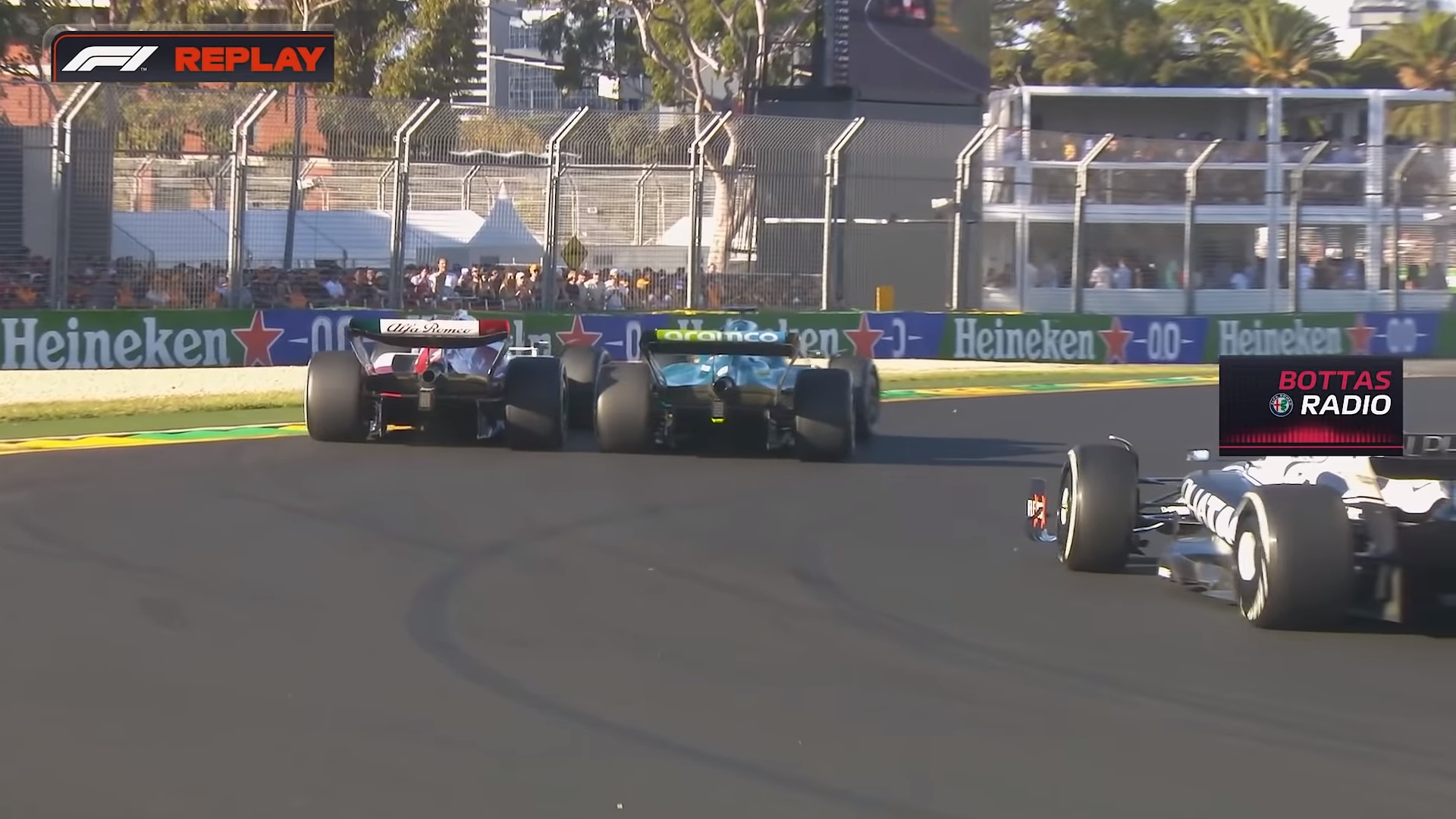 Meanwhile Albon had done 57 out of the designated 58 laps on just the Hard tyres, and pitted on the last lap to make his mandatory pitstop! He emerged just ahead of Zhou and the duo battled it out for the final points position but Albon stayed ahead. The real deal was that his pitstop was slow, as his front left tyre was slow to get off. Had he gotten a perfect pit stop he might've jumped Gasly for P9!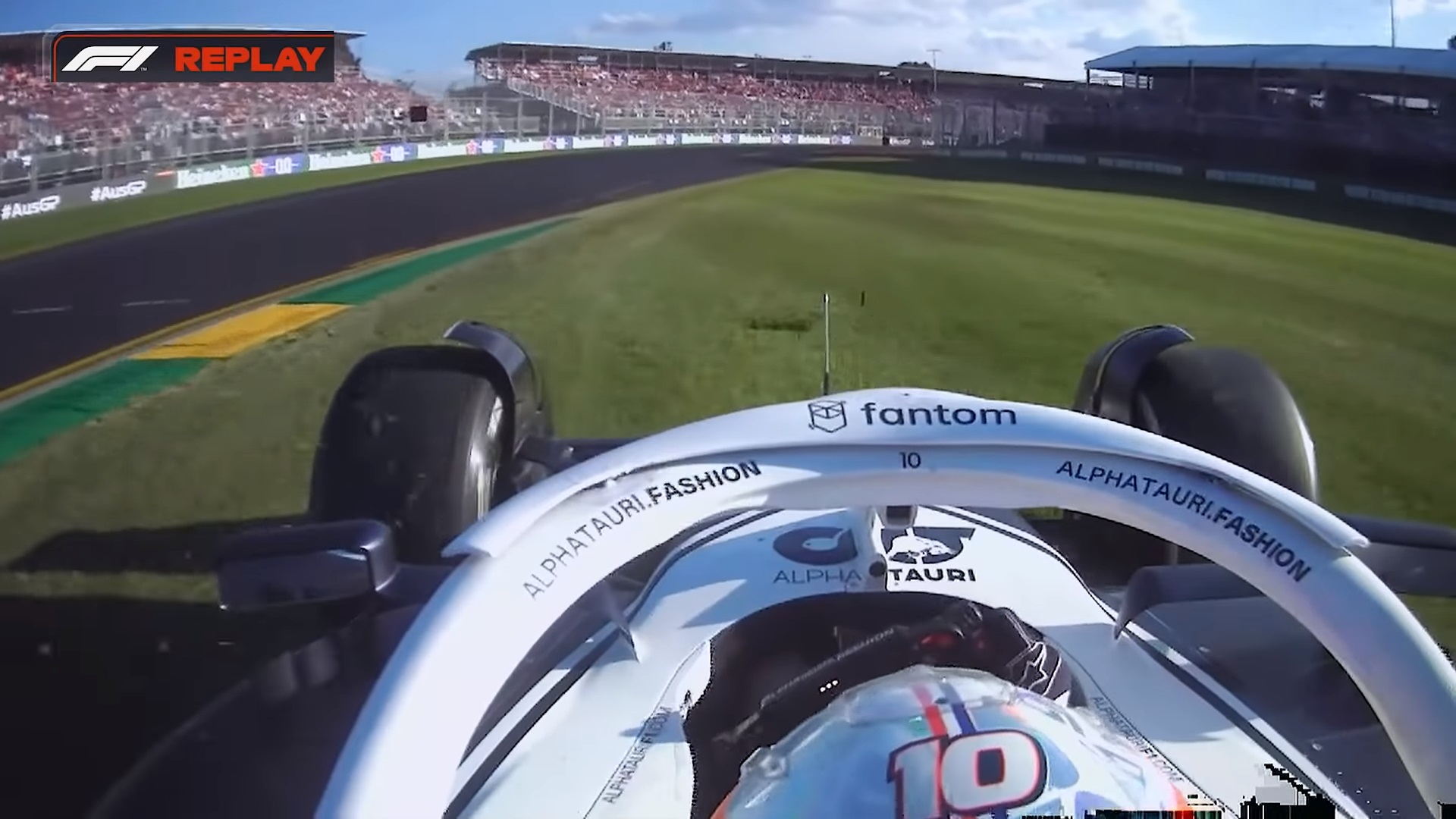 However, the day belonged to Charles Leclerc and Ferrari, the Monegasque setting the fastest lap on the very last lap to close off a dominant weekend for him and the Scuderia, Charles taking his first Grand Slam/ Grand Chelem in the process as well (pole, fastest lap, led every lap, won the race). He finished a whopping 20 seconds ahead of Perez in P2, while George Russell took his first podium for the Mercedes team, with car #63 finishing on the podium in his 63rd race! Hamilton finished P4, while his ex team McLaren had their first double score of the season with Lando P5 and Daniel P6. Ocon, Bottas, Gasly and Albon closed out the Top 10.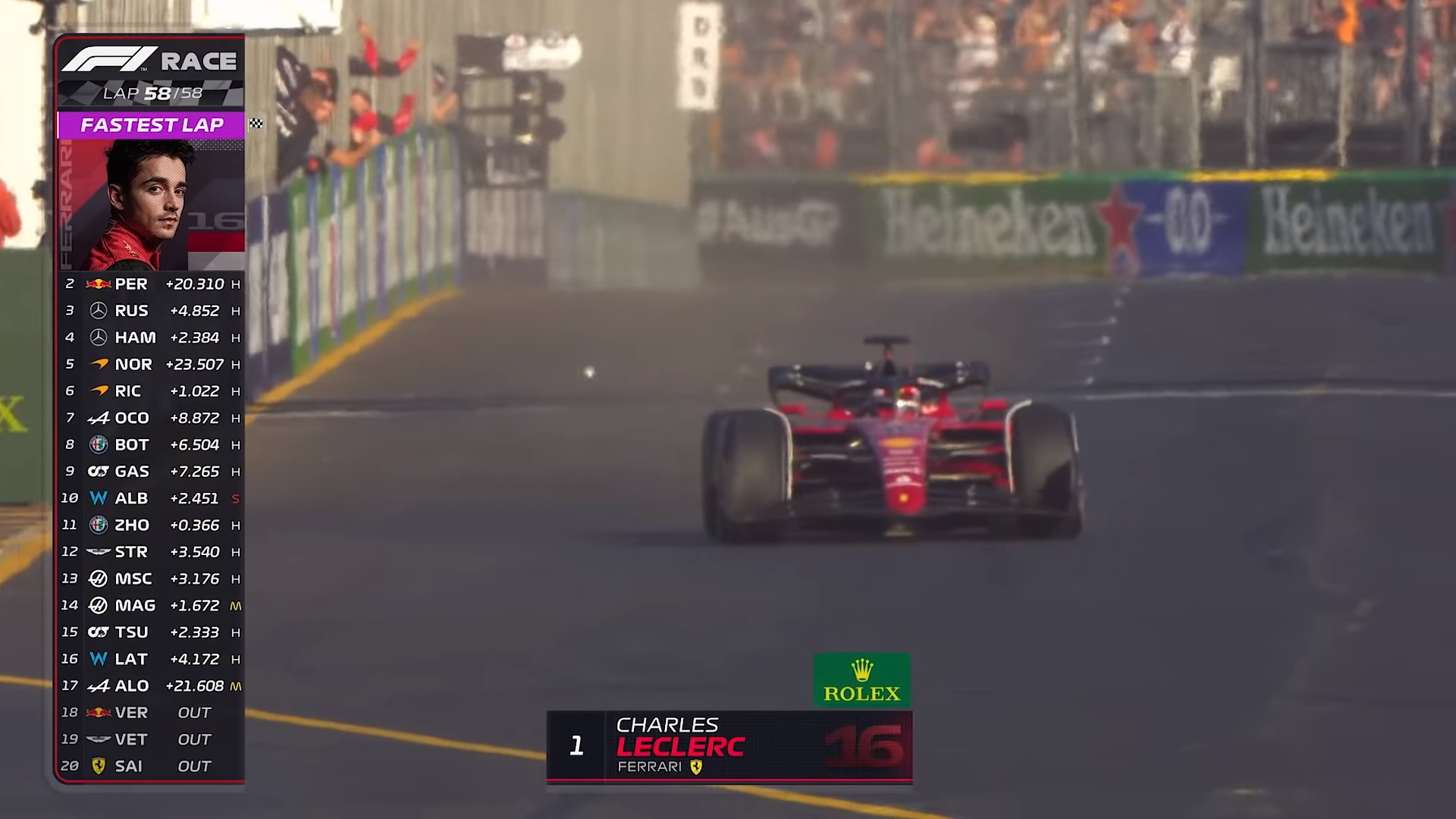 Zhou marginally lost out on points, while both Haas cars finished P13 and P14. Yuki Tsunoda and Nicholas Latifi had disappointing races in P15 and P16 respectively, but the most disappointed was Alonso, who finished P17 after a tyre gamble failed to yield any rewards. The biggest change was in the driver's standings. As we said before, Russell has moved up into P2, while reigning champion Max Verstappen is P6!
The only team at this point to not have a single point scored is Aston Martin, who will be supremely upset with how the season is going for them. The Australian GP was Aston's worst weekend. Not only did they have an undriveable car that was rebuilt for the race overnight to still be undriveable, the Aston Martin safety car was being called a turtle for being as slow as it was. Oops! With that, the Australian GP came to a close, as the teams and drivers and even the fans prepare for a return to Imola in 2 weeks' time. The Ferrari-Leclerc pairing looks unstoppable right now- can they carry this momentum forward for the rest of the season? Let's wait and find out!
[toggle title="Driver Standings after the 2022 Australian GP" state="close"]
[/toggle]