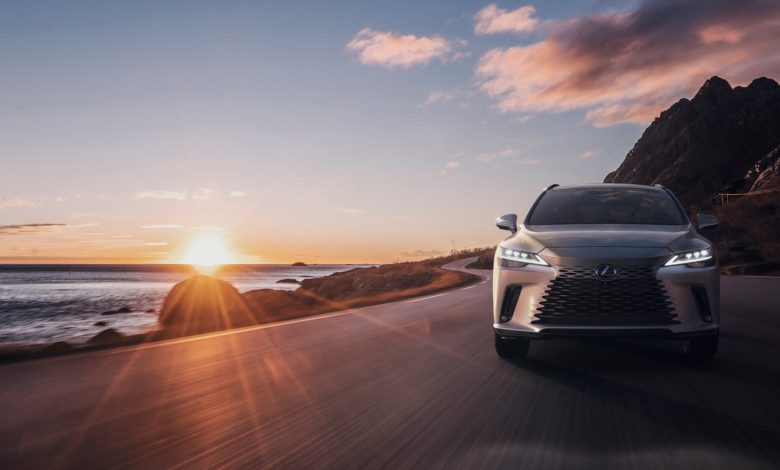 Lexus has launched the all-new 2023 RX globally, and has offered with it a petrol, petrol-hybrid and even a PHEV variant for sale. Built on Toyota's new GA-K platform, the RX is wider and lighter, though the length is marginally smaller than the previous RX.
If it's a Lexus, how can it not have a spindle grille? The grille design was already known thanks to the teaser a few days ago, as were the new and sleek headlights which look quite sharp. The headlights are split down the center by DRLs, while at the rear the tail lights are connected by a long LED strip with a well-placed Lexus logo as well and the car rides on 21″ alloys. The whole basis of the design is to make the car feel more like a coupe than anything else!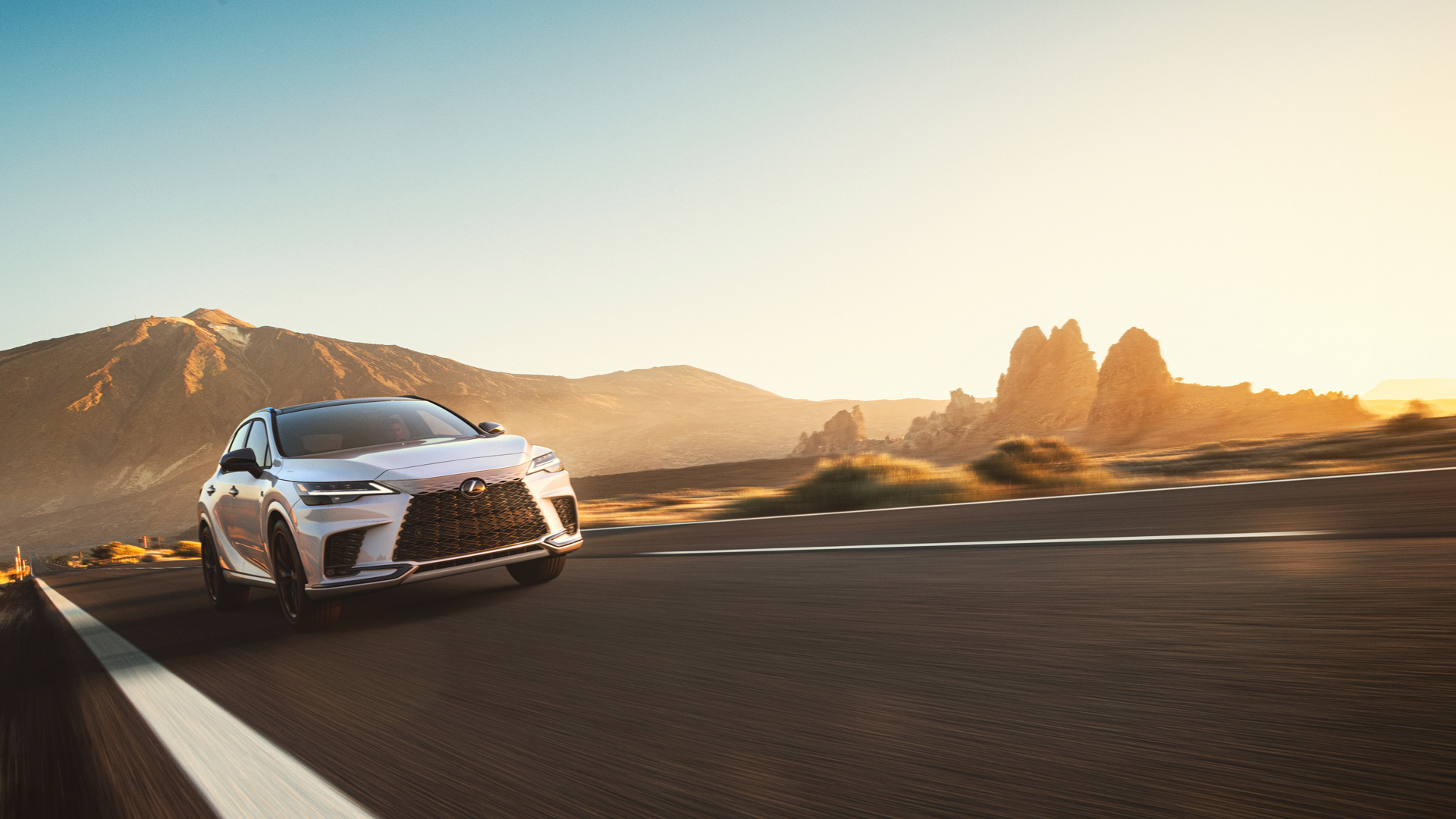 On the inside, there is a large 14″ touchscreen infotainment system and a digital instrument cluster, which is all fitted with the latest tech. There are also features like wireless charging, Apple carPlay and Android Auto, 21-speaker Mark Levinson speaker sound system and Lexus' new Safety System feature which can detect pedestrians, and even has a pre-collision avoidance system which makes travel in the RX very safe.
There are 4 variants on offer- the 350, 350h, 450h+ and 500h F. The base 350 does not get hybrid tech, and is powered by a 2.4L engine producing 275HP/430NM and has an 8-speed auto gearbox paired with it. The 350h gets a 2.5L engine, with 245HP/320NM of power on offer. The more premium 450h+ doesn't have its engine specifications revealed, but it's likely to sit between the 350h and the 500h F performance model, which uses the same engine as the base 350 but combined with hybrid power ups the oomph to 367HP/500NM, and is paired with a 6-speed auto gearbox.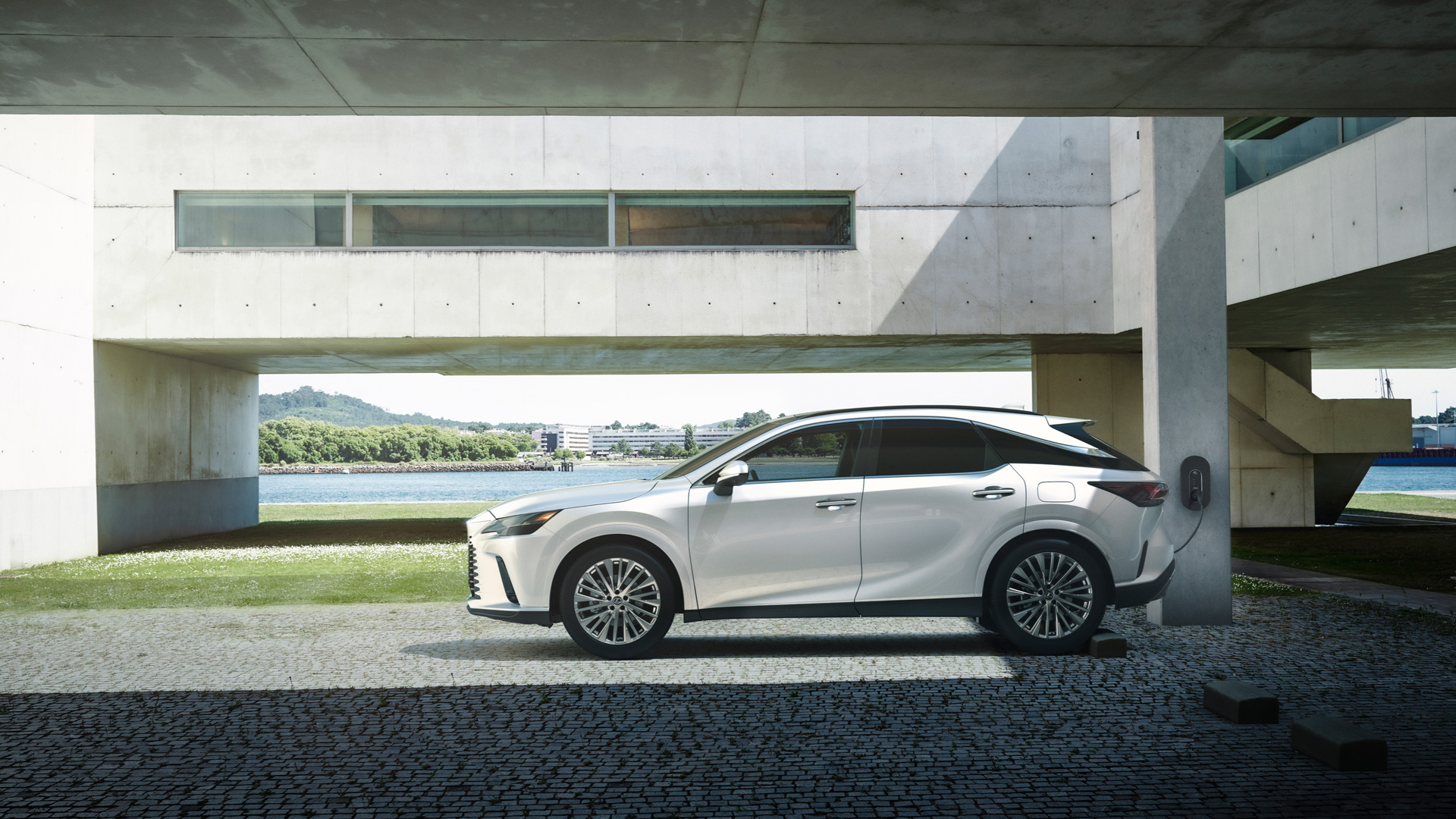 The car will go on sale toward the end of 2022, as per Lexus' expectations. The PHEV will make its debut at a later date, possibly soon after deliveries begin. Lexus' push for hybrid tech is driven by changing consumer preferences, the company said. An India launch looks to be possible sometime in 2023 considering how the current RX is sold here as well.