Auto Business
Formula 1
Lamborghini sells 20,000 units of the Urus
It isn't just the number that is staggering, it's the time period as well. Lambo sold these 20,000 units in a span of 4 years.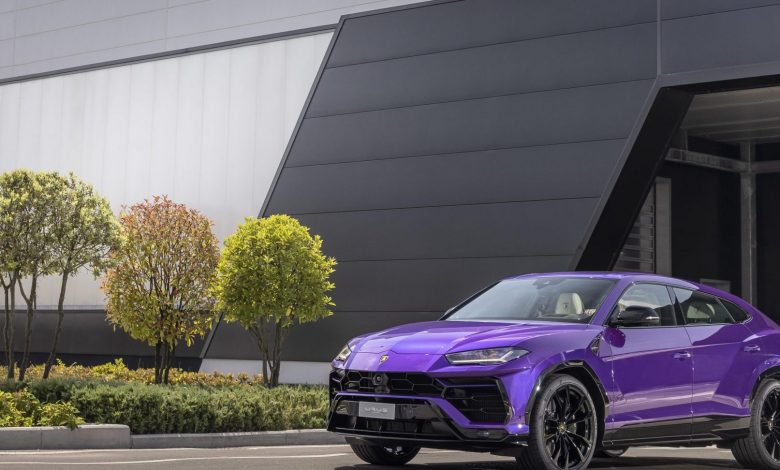 Selling 20,000 units of a vehicle isn't exactly news. Toyota does that in almost a week or maybe less. But, add names like Ferrari, Lamborghini, Bentley, Rolls Royce, Porsche and the likes and suddenly everyone raises their eyebrows. Remember a time when these cars were so rare you'd be delighted at the sight of one. Well, it isn't the case anymore because we have a lot more vehicles and things sold on credit, all social media influencers seem to have one of these exotics in their garage and most importantly, these companies have realised they need much more than just rare supercars to survive economically. Take Lamborghini's Aventador for example, its been selling since 2012 and its many iterations and editions combined to a grand total of 10,000 units sold in 2020 itself! So, yeah! Lamborghinis aren't exactly as rare as Ferraris hence, their not-so-steady market value. Anyway I digress.
Now lets factor in the SUVs. When Porsche launched the Cayenne way back when, it was at the receiving end of all the jokes. Its looks, its "soccer mom" image and it wearing a Porsche badge made it worse. But, it sold well. It earned Porsche a lot of money which later proved that it was Porsche laughing on everyone else in money by launching an SUV and the 4-door Panamera along side their supercars. These companies, especially those owned by the VW group, soon realised what was necessary and we got the Bentayga, Cullinan, Urus and the upcoming Ferrari Purosangue. Hate them all you want, these are much more practical ways of buying into these famed brands that serve two purposes. The name and the practical game.
4-door supersports vehicles and SUVs specifically are the future. Even in EVs they seem to be much more popular. While 'geargeads' hate them for being called SUVs since they don't have any off-road or 'sports' capabilities, the general customer loves their road presence, their practicality, the comfort, features and so on. These customers are what make these brands so the brands agree with their customers. And for a change I do too! Cars like the Urus, the DBX, etc. are striking to look at, superbly comfortable to drive, are a family hauler and are much better built than the supercars.
If these above factors still didn't convince you of their popularity or their future, lets hit you with some facts. Lamborghini sold 20,000 units of the Urus SUV in a span of just 4 years averaging 5000 Urus every year. Since its market debut in 2018, 20,000 units have been produced, setting sales records year on year. The twenty-thousandth Urus, in Viola Mithras with black callipers and panoramic roof, comes off the production line today, destined for a customer in Azerbaijan. And no we're not plugging in our F1 Azerbaijan GP stuff in here. Although you can follow the action on our website.
The Urus has been a catalyst for doubling Lambo's production volumes and the size of the Sant'Agata Bolognese factory. It is even estimated that Urus owned around the world have covered more than 360 million kilometres in total. Following its launch in December 2017, the Urus was presented to customers in a spring 2018 world tour, covering 114 cities in just four months, with more than 70% of initial orders collected from newcomers to the brand. The Urus' reputation for "Unlock any Road" has seen the Super SUV set a new high-speed record for ice-driving on Russia's Lake Baikal and scale the world's highest driveable road: India's Umling La pass at 19,300ft.
Urus tours have traversed 6,500 km across Japan; explored the Icelandic rockscapes; excelled on ice and snow tracks in Lamborghini Accademia events; visited the most exclusive destinations of stunning Sardinia; and scaled Italian mountains to visit Christmas markets. A fleet of Urus showed off their prowess on sand in Portugal's Nazare beach while champion windsurfer Alessandro Marcianò took to the waves; Urus followed Italian paragliding champion Aaron Durogati on road and off when he competed in the Red Bull X-Alps race in the Italian mountains.
"From the first moment we presented the Urus concept at Beijing motor show in 2012, to its market debut in 2018 and each year since, the Urus has proved its instant and continued appeal as a true Lamborghini, born from our super sports heritage and the world's first Super SUV, the LM 002," said Stephan Winkelmann, Automobili Lamborghini Chairman and CEO. "The Urus is a perfect complement to our super sports model ranges, providing a luxurious and high-performance daily drive for those who identify with our authentic Italian brand," he added.