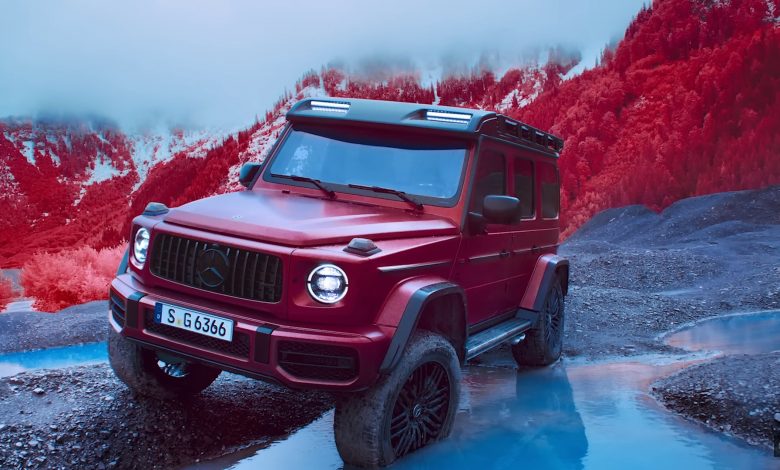 The G-Wagon has become an iconic vehicle thanks to its popularity in the modern generation's minds, and Mercedes has made sure that it remains an icon and has gone ahead and launched the decked-out G63 AMG 4X4 Squared variant- are you even reading this or are you still gawking at the car's looks?
This time, Mercedes have opted to go for the fully decked out G63 AMG variant as opposed to the previous Squared, which was built around the slightly less powerful G550. There's a lot going for it in terms of offroad capability- talk 13.8″ ground clearance, 36″ water wading capability, 45-degree approach angle and of course portal axles on all 4 wheels, it should probably be just about enough to navigate any Indian road during the monsoon season! The wheels meanwhile are 22″, while they are covered by extended arches and the spare wheel is attached to the back of the car with a small ladder for that "rugged feel".
The engine is the same as the standard G63 AMG, but has been given a power buff to now have an output of a whopping 585HP. On the inside, the seats are Napa leather and ambient lighting is available as well. There's a digital LED lightbar on the roof, while there is a digital rearview mirror which compensates for the spare wheel obstructing most of the view from the rear of the car. The cargo area will also get a wood finish to up the luxury level that bit more!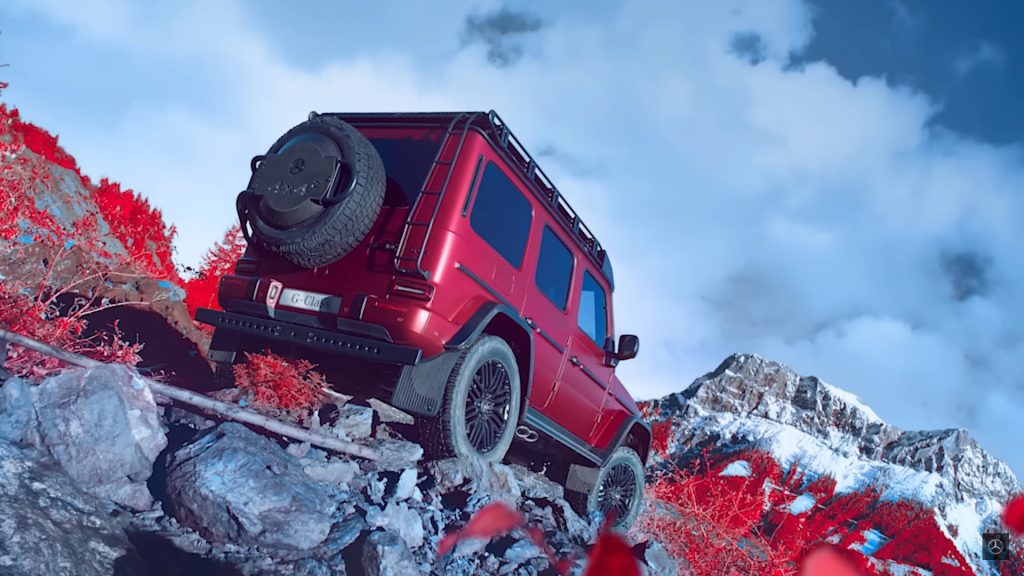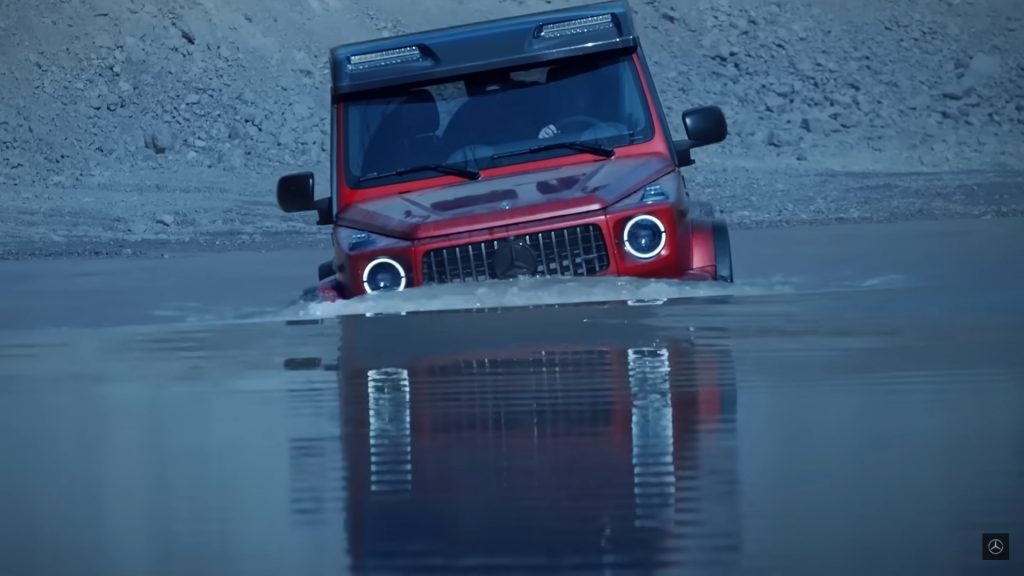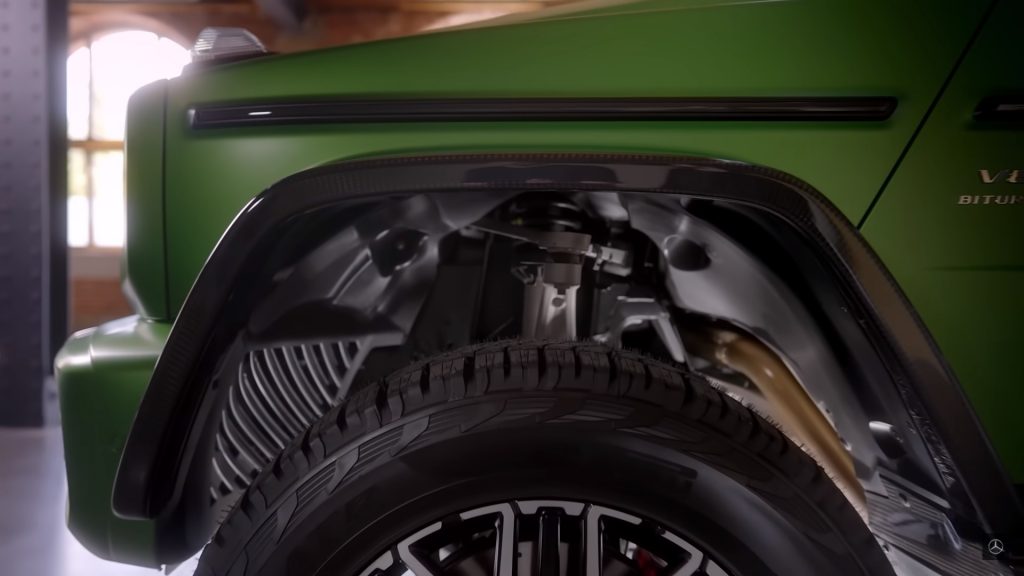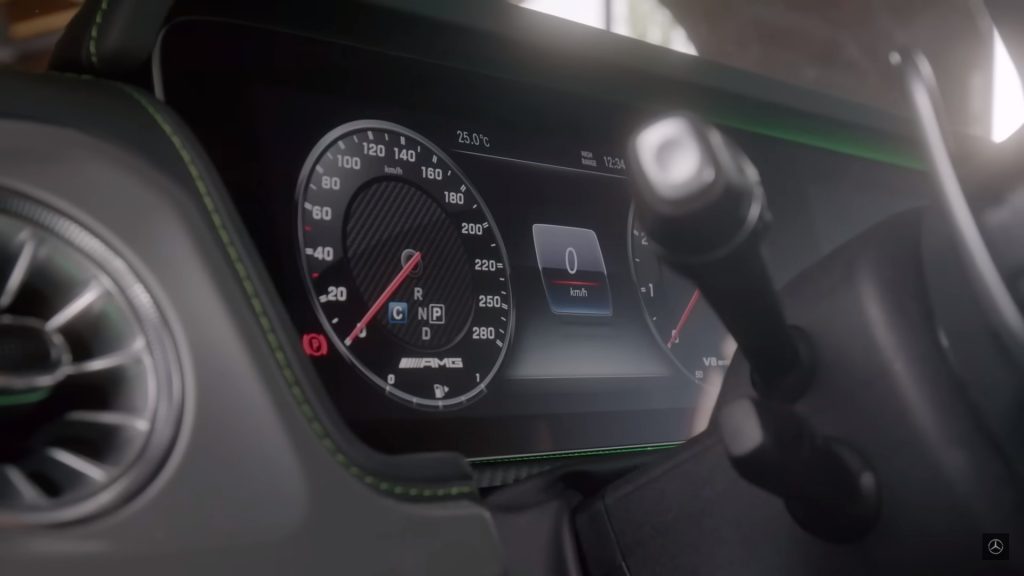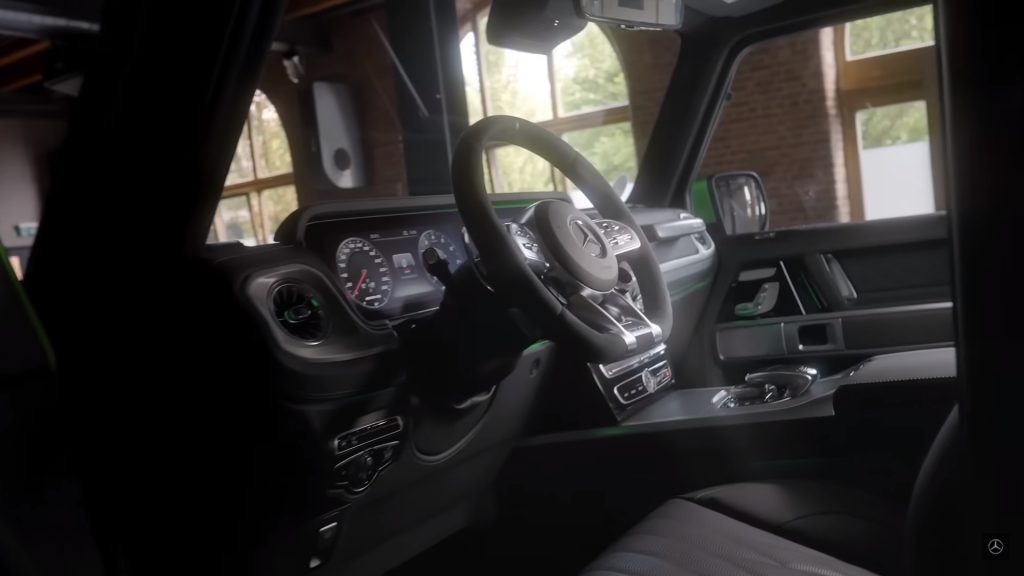 Details are sparse, though what's certain is that this will be a limited-run vehicle, be it limited to time or quantity. It also certainly won't be an affordable car- with such a spec sheet how could it possibly be? It's possible that this could be a last hurrah for the hungry V8 combustion engines, considering how Mercedes' EQG concept is taking shape at a rapid rate and could be in markets replacing the existing G-Class soon.