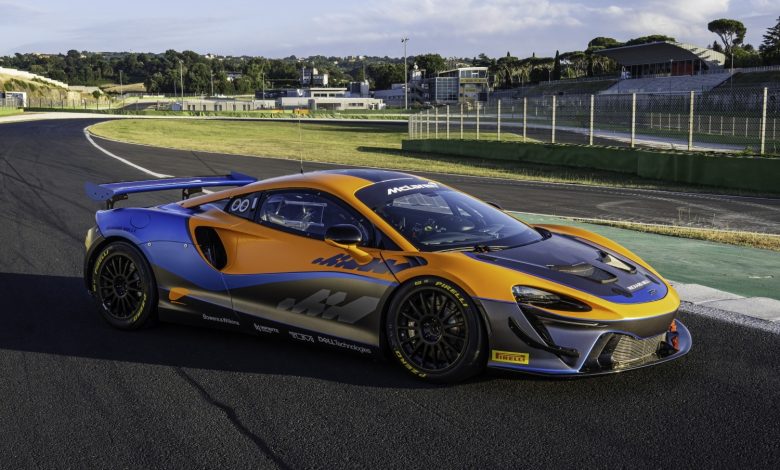 McLaren has unveiled the Artura GT4, their latest and possibly one of their greatest racecars to have been unveiled in recent past. Built on the same skeleton as the Artura which was unveiled last year, the GT4 comes with a feistier engine and lightweight structure to make it track-ready, and here's what's new in it.
Built on McLaren Carbon Lightweight Architecture or MCLA, the monocoque is built out of lightweight carbon fiber. It has a rigid structure which allows for a wide range of setup changes while also being strong and safe, McLaren say. Even the engine is a compact V6, which makes the GT4 approximately 100KG lighter than the outgoing 570S GT4.
The engine is now a new 120-degree compact twin-turbo V6 which is paired with an Axial Flux-E motor located in the transmission. With GT4 regulations not allowing for hybrid energy systems, an additional 130KG was saved from the car. The V6 has fast-responding turbochargers which have improved throttle response and better fuel economy, and is connected to a Bosch ECU which allows for fine-tuning of Balance of Performance Management, essential for GT4. The transmission is a 7-speed gearbox with optimised gear ratios also has onboard diagnostic software. This is different from the one on the standard Artura, which has an 8-speed seamless shift gearbox.
The GT4 has an aerodynamic package with high aerodynamic efficiency, which is seen in the bespoke splitter, dive planes and bonnet duct and a rear wing which has 7 angle settings for various track types. Despite this, McLaren say that the car is as safe as the 720S. On the inside, the steering wheel is inspired by GT3 and has illuminated buttons and also a DDU instrument cluster with enhanced graphics. Serviceability and performance have also been made centerstage as a priority, with a removable bonnet and a 110L fuel cell with two lift pumps for increased reliability and performance.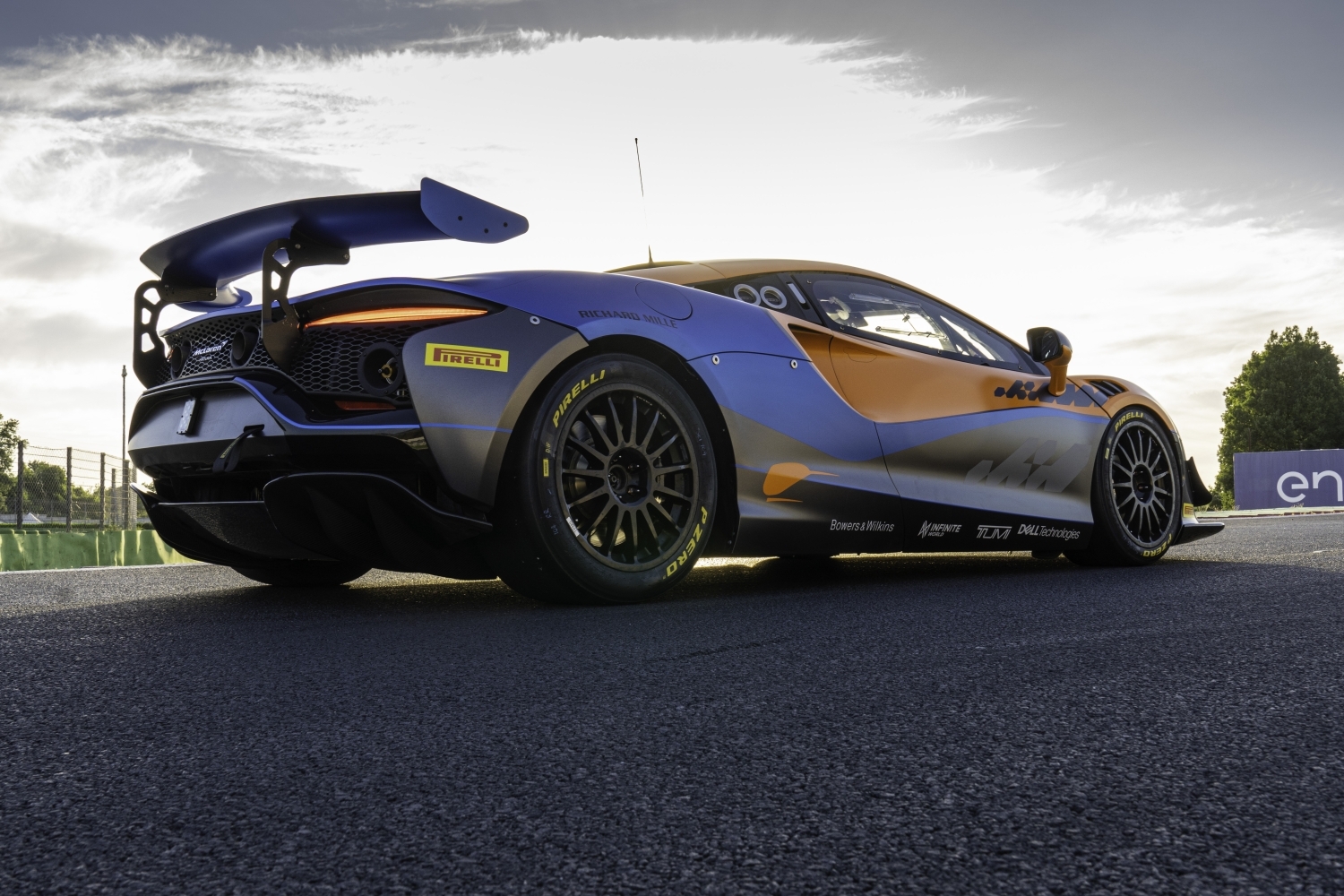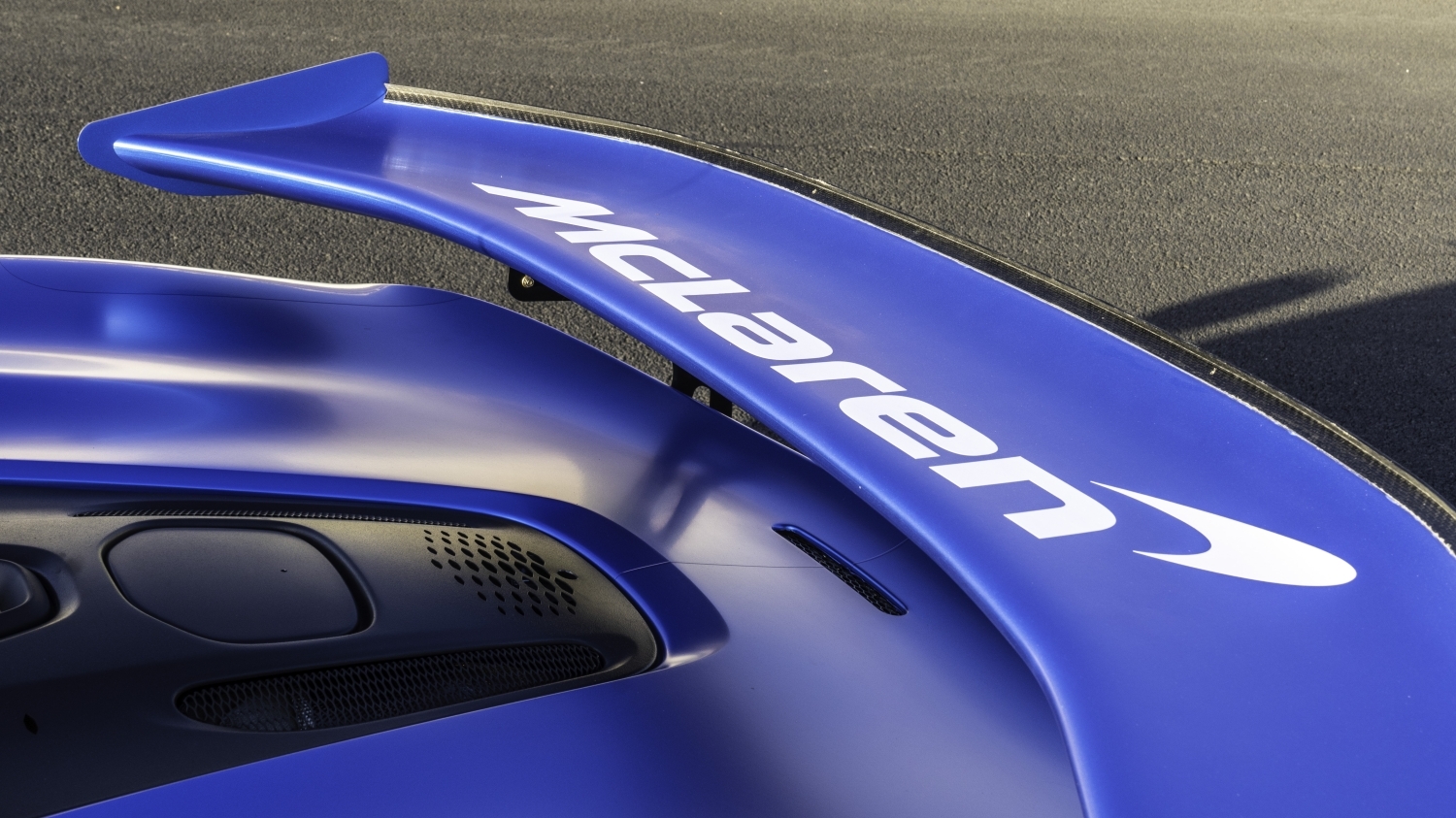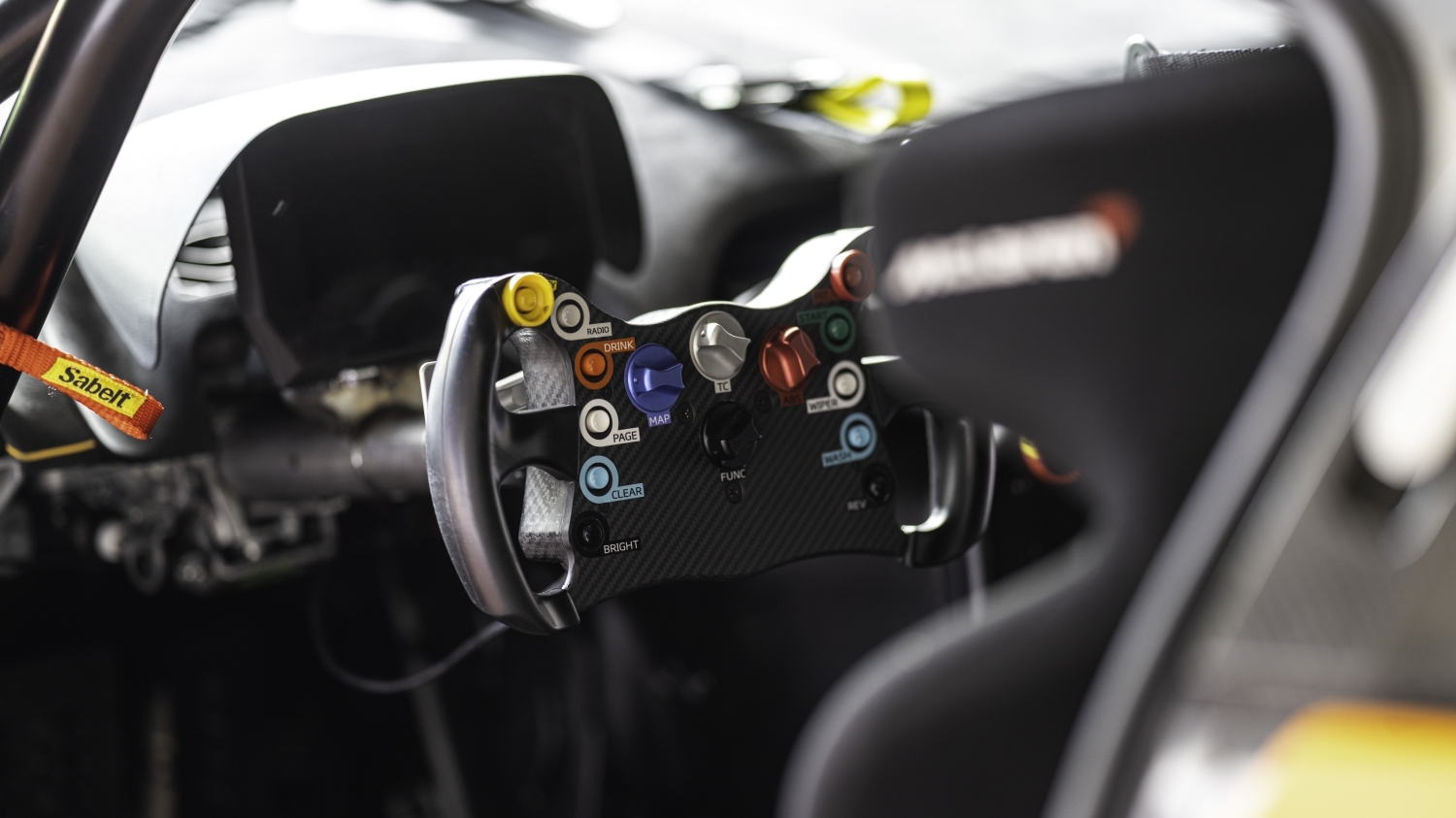 Additional driver aids like TPMS, V-Box telemetry and a Collision Avoidance System radar, damper potentiometers and more are also available for the car should the buyers want it. The successor to the 570S GT4 is quite a stunning one- it's lighter, faster and dare we say, better than the outgoing car as well! The actual answers will be given on the track though, as it sizes up against tough competition for it.