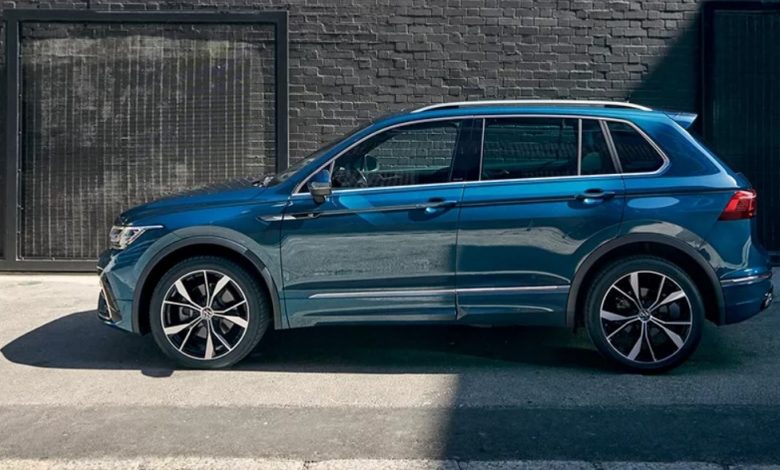 A test mule of the next-gen VW Tiguan has been spied testing at the Nurburgring, and it hints toward the next generation of the car having an electric powertrain. A test mule of the current-gen Tiguan was the model spotted, and some not-so-subtle changes hinted toward the car housing an all-electric powertrain inside it.
For starters, a combustion engine produces heat, and needs airflow channelled via the grille to cool it down – but the grille was closed off! More so, there has to be an exhaust pipe which lets out exhaust fumes, though there was none housed in this model! More so, the front bumper was re-profiled slightly, and the sides of the car were wider giving all hints of the car having an electric heart.
As seen in these pictures courtesy of Motor1, the car will still likely use VW's popular MQB platform as the base which would allow for a plethora of powertrain options. It's also possible this was just a test by VW to analyze data and see how well an electric motor would perform in the Tiguan, and we could see the camouflaged test mules arrive only around next year or late this year. With VW's push for electric cars on the rise, an all-electric Tiguan could arrive by 2024 or 2025 as per reports.