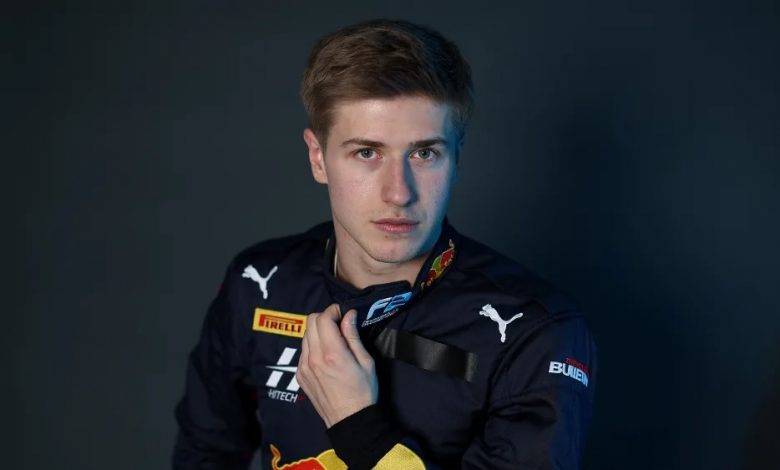 Red Bull's young Estonian development and reserve driver Juri Vips' Red Bull contract has been suspended with immediate notice, as per a statement from the team. This means that the 21-year-old will no longer take part in any free practice or test day sessions in a Red Bull F1 car for the foreseeable future at least.
While playing Call of Duty Warzone with fellow Red Bull junior Liam Lawson, the F2 driver for Hitech blurted out some insensitive language while raging in-game. It was unfortunate that he blurted out those words, but what sealed his fate was the fact that Lawson was livestreaming the game to his many viewers, who didn't take long to clip the few seconds when he said those words and archive it for the rest of the world to see. Red Bull soon released this statement on their social media handles: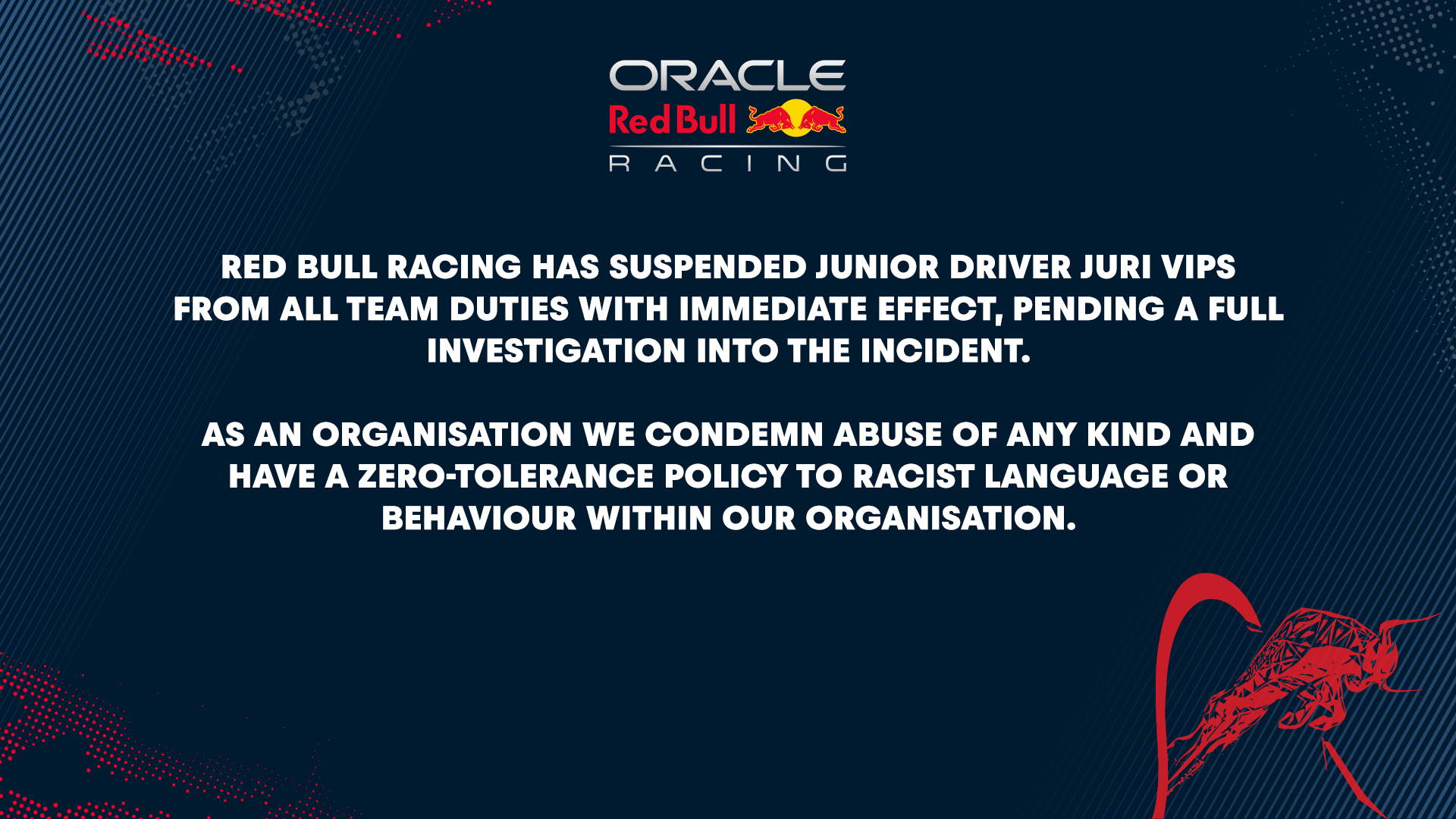 Juri himself was in troubled waters – he had to do some damage limitation despite being in quite serious trouble, which is quite inescapable in 2022 owing to the internet. Juri quickly put out an apology, as did his F2 team Hitech who said that they did not condone or stand with Juri's statement. Here's his statement:
Vips currently sits in 7th place in the F2 standings, and had even driven the 2022 Red Bull car in FP1 for this year's Spanish GP. This just goes to show how easy it is to throw away a career full of promise with a small bit of rage!
Juri's future in motorsport has hit a major roadblock and will need a lot of coercing and coaxing to get back on track. This is especially owing to big names like Sebastian Vettel and Lewis Hamilton heavily endorsing needed inclusivity and diversity in F1. Till date, Sir Lewis Hamilton remains the only black driver to have races in F1 while Alex Albon and Lewis Hamilton form the only two drivers from minority backgrounds.
It is the latest in a recent line of very very young drivers to come under fire for their off-track antics, with a promising 15-year-old talent recently fired from karting for doing a Nazi salute. Is it possible that Juri Vips ever gets to F1 or anywhere in motorsport? Well, for the next few years, one can forget it. Fernando Alonso's tactics in Spain of racial abuse against Lewis Hamilton was from an era where everyone couldn't see it on the internet. In 2022, anything like that is set to dismantle your career forever. What Vips did is inexcusable but the question arises if the punishment will be too harsh? That's a debate for a different day.