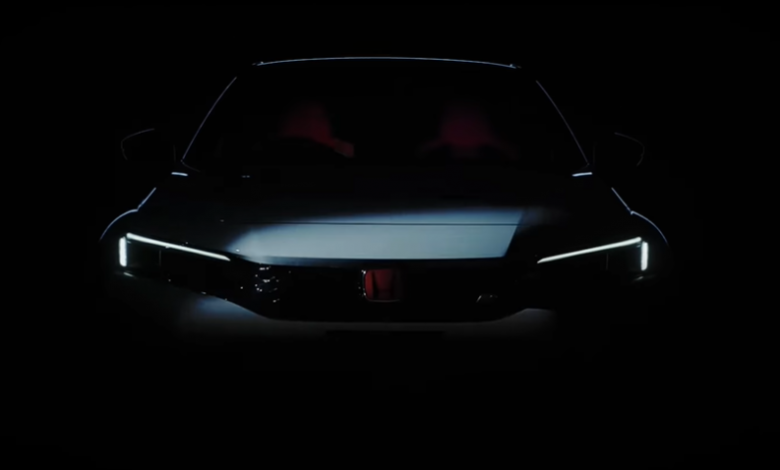 This year marks the 25th anniversary of the Honda Civic Type R. Fans of the EK9 remember it to be the first Honda to get the Red colored Honda performance logo. Since then, the Civic has been the front runner of the Honda performance division in the Hot-Hatch segment. 
The last iteration of the front wheel driven vehicle was launched in 2018, with a 2.0L 'K20C' turbocharged i-Vtec I4 engine, producing around 300 hp, mated to a short throw 6-speed manual transmission.
The all new 10th generation Civic Type R has been spied in camo since October, last year. It is speculated that the car will carry forward the same powertrain configuration, albeit with slightly more power than its predecessor. Honda has declared that the New Civic will be the most powerful hot-hatch they've produced till date. The silhouette of the new car was noticed with its sleek half-arrow shaped headlights, along with the Type R badging on the front grille in the teaser released by Honda on their Official YouTube handle.