Auto Business
Formula 1
TVS Motors will acquire a 48% stake in Narain Karthikeyan's start-up DriveX
The two-wheeler subscription platform DriveX recently expanded to 5 cities and is being valued at around ₹180 crores.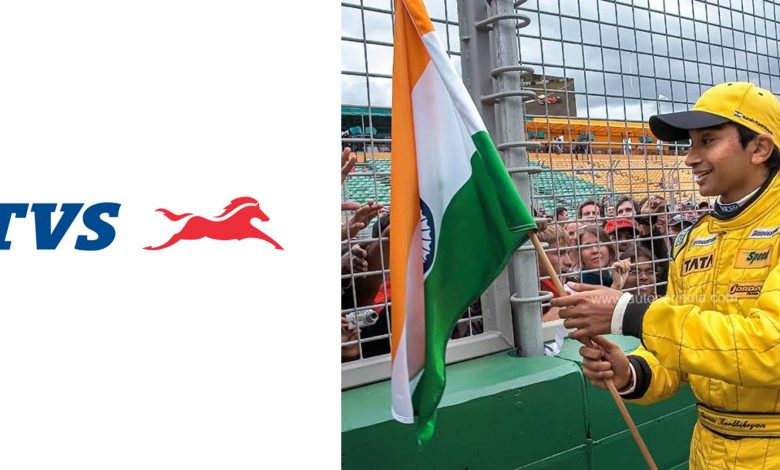 TVS Motors, the third largest motorcycle company in India, with a revenue of around ₹20,000 crores in FY 2021-22 is all set to acquire a 48% stake in Drive X, a startup founded by Narain Karthikeyan. Karthikeyan had been the flag bearer for India's representation in the top-tier of motorsports as he became the first Indian F1 driver. He founded Drive X as a two-wheeler subscription platform which recently expanded to 5 cities.
TVS Motors announced that it will be buying the 48% stake from NKars Mobility Millennial Solutions Pvt. Ltd. (NMMSPL) at a price of ₹85 crores leading to a valuation of the Drive X platform at around ₹180 crores. For the unaware, NMMSPL operates under the brand name of Drive X. Coming over to the financials, Drive X has had a turnover of ₹9 crores in the FY 2021-22 which means they're getting a valuation at the multiple of around 20 times of their mos recent turnover.
Sudanshu Venu, MD at TVS Motor Corp hopes that Drive X will provide customer satisfaction when it comes o pre-owned two wheelers. He said, "The pre-owned two-wheeler market is largely unorganised today. It is delightful to see what DriveX has been able to create and deliver in short time. Narain and his team have built a unique platform that can scale up quickly. DriveX has a vision to bring a change in this segment by building trust, assurance, and transparency through end-to-end, high-quality products and customer experience through innovative solutions. We are confident of DriveX ability to deliver on this vision." 
Narain Karthikeyan also stated that "The pre-owned two-wheeler vehicle market is changing rapidly today. DriveX is a digital-first business, serving all brands with unique analytics-led capabilities across the value chains. We have also been successful at launching new business models, including the subscription mode in the pre-owned two-wheeler segment. In the coming years, DriveX will aim to strengthen its presence across India, followed by other geographies in due course. With this investment from TVS Motor Company, we are confident of expanding the DriveX vision, and delivering a pre-owned two-wheeler business that exceeds customer expectations."