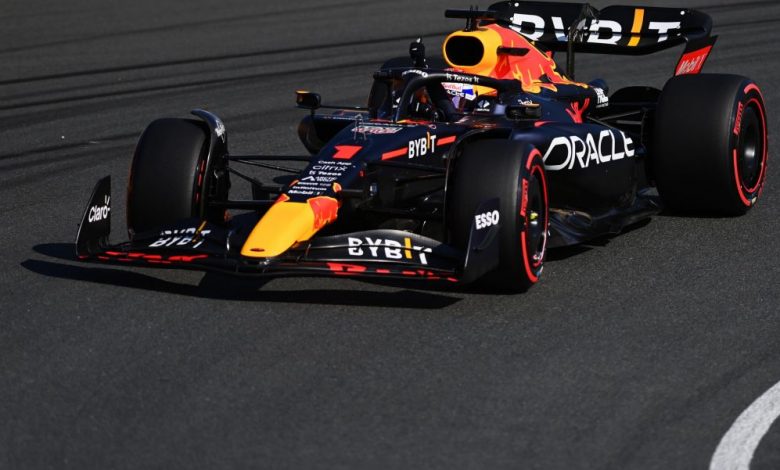 Leclerc and Verstappen fought it out on the track in today's qualifying session, well not literally, but with superior performances with their car. After yesterday's unsatisfactory pace, RedBull successfully made an impactful recovery to put the 2021 World Champion on Pole Position at his home Grand Prix. Meanwhile, the day seemed tough for the like of Vettel and Perez who spun out in their respective final flying laps in the final corners.
Q1
Norris had an early incident in the session with an unsafe release into Yuki Tsunoda who was coming into the pits, just narrowly missing him. On track however, he set P3 with a time of 1:11:556. His teammate Ricciardo could not get in terms with his car and was knocked out to start P17 tomorrow. Sebastian Vettel in his final lap had the quickest first sector and a green middle sector as well, but sadly drifted into the gravel in the final banked corner to end a lap which could have changed his qualifying outcome.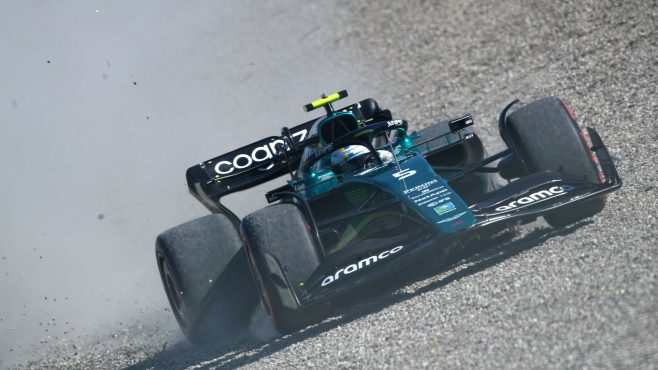 Q2
Sainz posted an overall quickest time in this session entering the 1.10s, closely followed by Russell who was only off by a hundredth of a second. Traffic was a deciding factor at this circuit as Ocon and Alonso had to lift off at multiple corners which kept them at P12 and P13 respectively. Mick Schumacher, however, was super strong as with a blistering lap, he pushed himself into P9 to appear for Q3.
Q3
Verstappen set an early standard of 1:10:515 followed by Hamilton. But an all-purple lap from Leclerc usurped him by a mere 0.059s. As all the drivers came back to the pits to prepare for their final run at the end, Aston Martin confirmed that Stroll would not take part in the session due to technical faults on his car. In the final flying laps, Leclerc improved upon his previous set time by another 0.200s but a rapid middle sector from Verstappen granted him a time of 1:10:342! Just 0.021s better than Leclerc.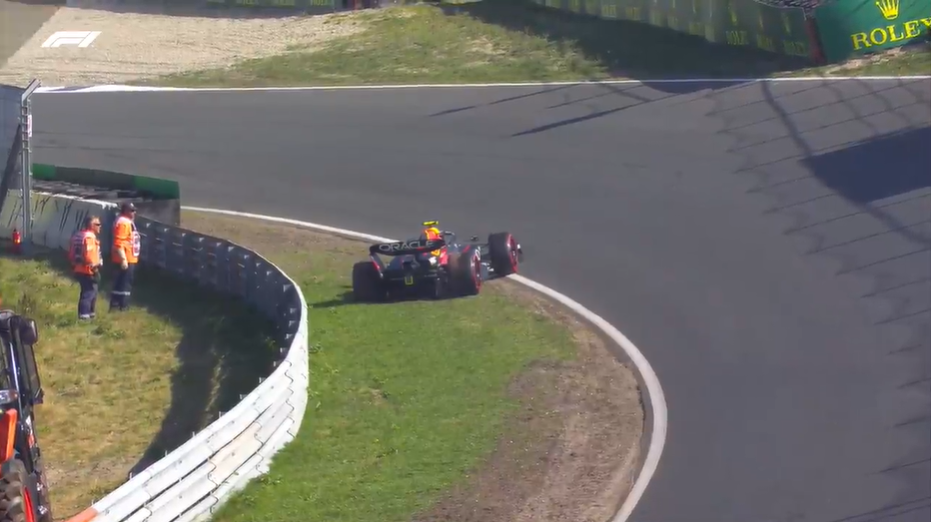 There was still more drama to come as Perez, who was running behind Sainz had also improved in the first two sectors. But a jittery rear end oversteered him into the banking of Turn 13 and he spun out, causing yellow flags to be deployed. George Russell and Lewis Hamilton had to subsequently lift off and could not complete their laps due to this. After the session Leclerc was visibly dejected but optimistic for close racing on Sunday!
The complete driver standings from the session are given below:
POS
DRIVER
Q1
Q2
Q3
1
1
 
RED BULL RACING RBPT
1:11.317
1:10.927
1:10.342
12
2
16
 
FERRARI
1:11.443
1:10.988
1:10.363
18
3
55
 
FERRARI
1:11.767
1:10.814
1:10.434
18
4
44
 
MERCEDES
1:11.331
1:11.075
1:10.648
18
5
11
 
RED BULL RACING RBPT
1:11.641
1:11.314
1:11.077
19
6
63
 
MERCEDES
1:11.561
1:10.824
1:11.147
18
7
4
 
MCLAREN MERCEDES
1:11.556
1:11.116
1:11.174
18
8
47
 
HAAS FERRARI
1:11.741
1:11.420
1:11.442
21
9
22
 
ALPHATAURI RBPT
1:11.427
1:11.428
1:12.556
21
10
18
 
ASTON MARTIN ARAMCO MERCEDES
1:11.568
1:11.416
14
11
10
 
ALPHATAURI RBPT
1:11.705
1:11.512
15
12
31
 
ALPINE RENAULT
1:11.748
1:11.605
12
13
14
 
ALPINE RENAULT
1:11.667
1:11.613
11
14
24
 
ALFA ROMEO FERRARI
1:11.826
1:11.704
15
15
23
 
WILLIAMS MERCEDES
1:11.695
1:11.802
16
16
77
 
ALFA ROMEO FERRARI
1:11.961
9
17
3
 
MCLAREN MERCEDES
1:12.081
8
18
20
 
HAAS FERRARI
1:12.319
9
19
5
 
ASTON MARTIN ARAMCO MERCEDES
1:12.391
8
20
6
 
WILLIAMS MERCEDES
1:13.353
5