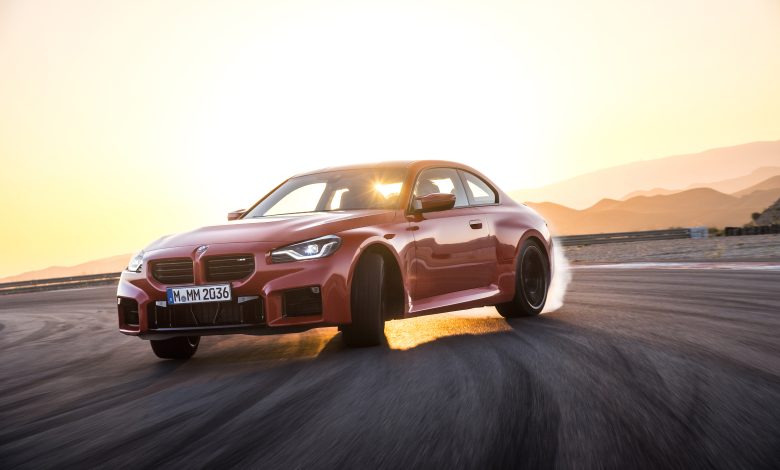 Automobile giant BMW has unveiled the new BMW M2 sports car globally. The 2023 BMW M2 Coupe is a complete revision to the design, along with an addition of features and tech, both inside and out. There are speculatuons that the BMW M2 might be last pure-combustion vehicle from the German automaker. The New M2 will have big shoes to fill as the original model, which bowed out in 2020 was the bestselling car in the M line-up, totaling up to over 60,000 units globally.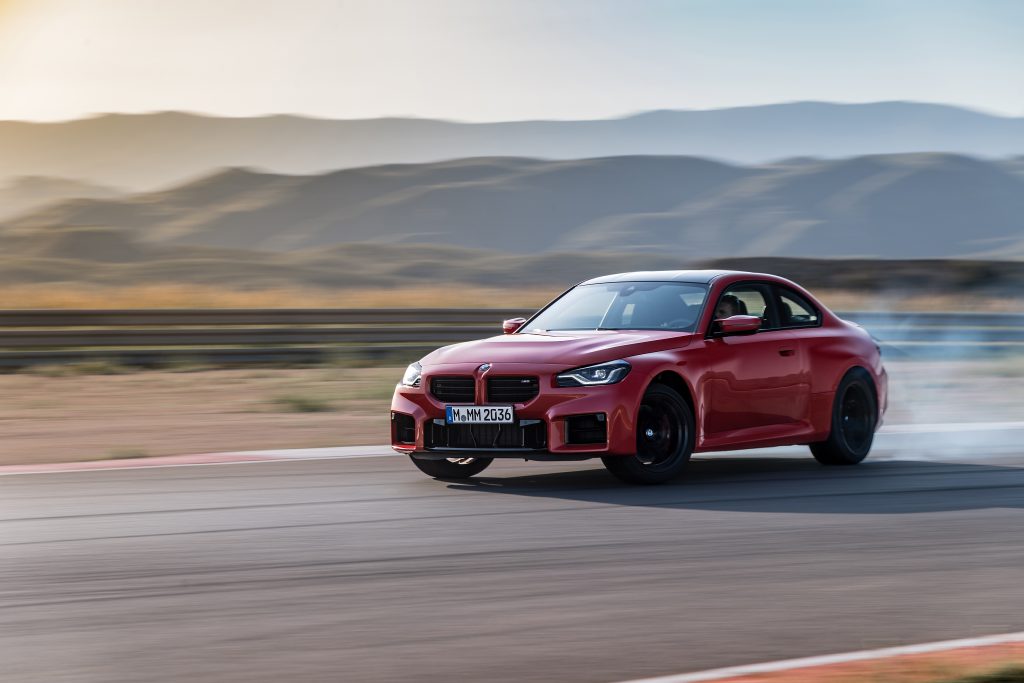 Changes to the Body
The new M2 has functional and thorough design elements comprising a rear spoiler, a low-slung aggressive style rear diffuser, quad-exit exhausts and a bold front end with frameless horizontal kidney grilles and wide-set headlights. Moreover, all the cuts and inlets along with the front bumper have squared off designs rather than the razor sharp finishes we saw in the previous gen car. The headlight design takes inspiration from the '02 family of coupes produced by BMW from 1966 to 1977.  The M2 comes with 19-inch front and 20-inch rear lightweight alloy wheels, as standard but there is an option to upgrade them with 1-inch larger rims on each axle. Overall, you'll either really love it or really hate it. In each case, you'll definitely notice it.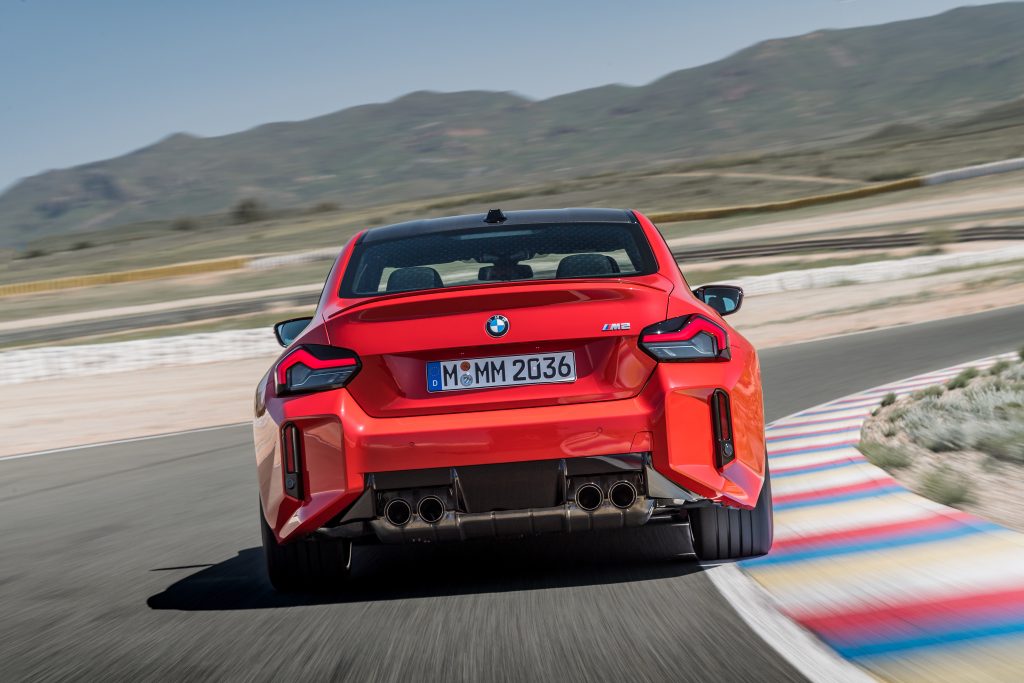 There are a couple of more upgrades available which are a carbon-fibre roof that nets a 6kg loss (from 1,700kg), and a lower centre of gravity. All aside, the biggest upgrade available is the M Race Track package, which adds carbon-fibre bucket seats and removes the 250kph speed limit, giving the M2 a 285kph top speed.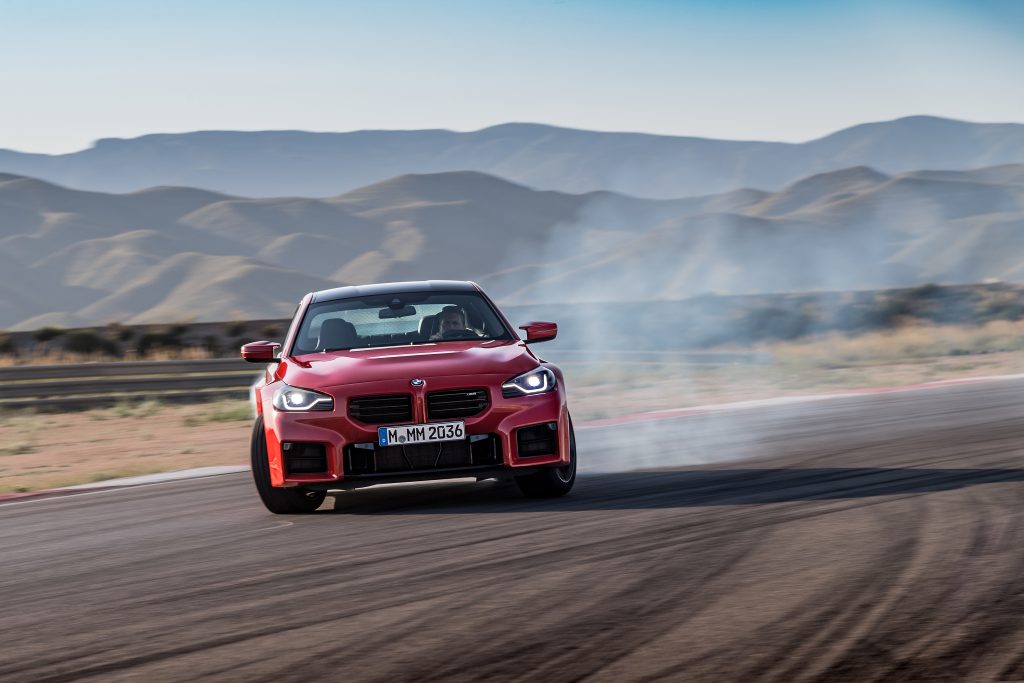 Dimensions
The new M2 is 219mm shorter than the M4 – at 4,575mm from bumper to bumper – but 114mm longer than the previous-generation M2. This second-gen M2, will be manufactured in Mexico alongside the standard 2 Series coupe, but it's as far removed from that car as the M3 is from the 3 Series, and most of its track-honed drivetrain chassis hardware is imported from that larger, more powerful saloon.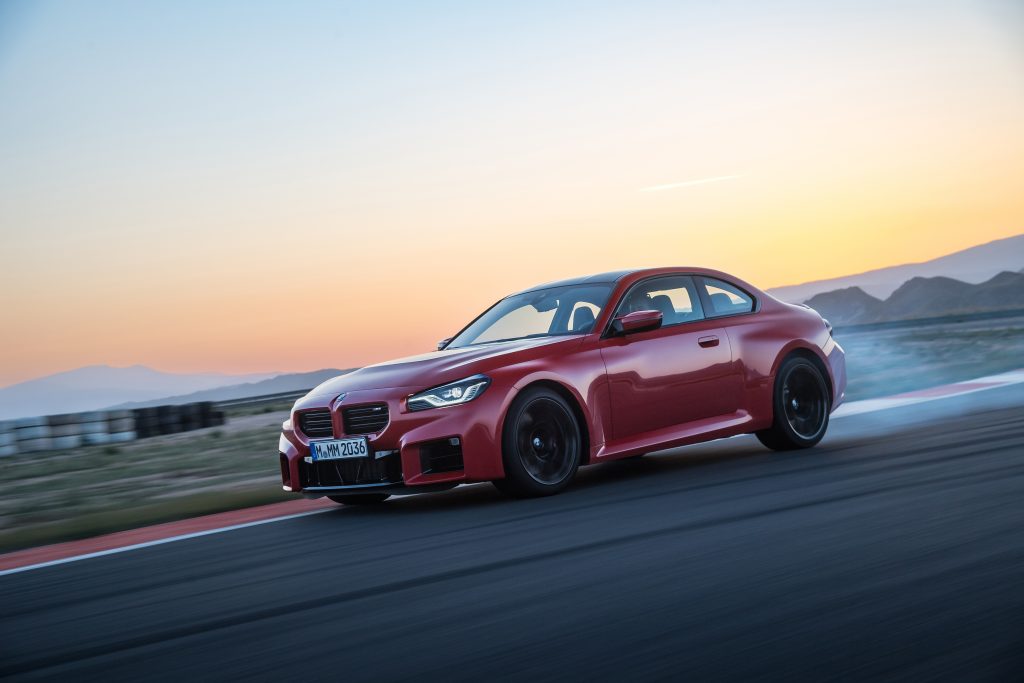 Under the Hood
At present, the M2 will be sold globally with just one engine option with the choice being an automatic or a manual gearbox. There is a small prabability of more hardcore, limited-edition additions to the line-up in the future.  The engine used is a variation of the 'B58' 3.0-litre straight six – used by the M3 and M4 – making 460 hp and 550 Nm of torque to accelerate the coupe from 0-100kph in just 4.1sec (with the automatic gearbox) and on to a limited 250kph, which make it nearly as quick as the M4. In line with that purist focus, the M2 is also offered with a manual gearbox. This current generation of the M2, will be sold globally in just one guise – unlike its predecessor.