Auto Business
News
Volkswagen Taigun and Skoda Kushaq get 5 Star safety ratings from Global NCAP's new India rules!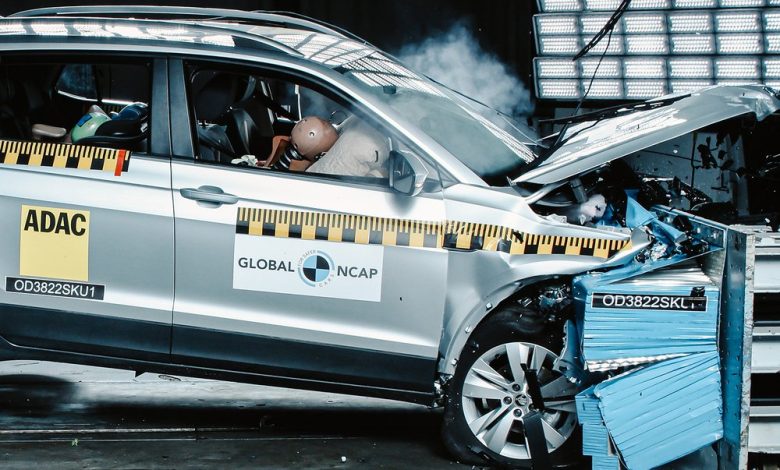 Volkswagen Taigun and Skoda Kushaq scored the maximum 5 star ratings in the adult and child occupant safety as per the new Global NCAP rules. This makes them the first models to accomplish this feat. The Taigun and Kushaq are sister models that share the same platform and are manufactured in the same plant. Global NCAP's updated crash test protocols assess frontal and side impact protection for all tested models, Electronic Stability Control (ESC), pedestrian protection and side impact pole protection assessments are also required for vehicles scoring the highest star ratings.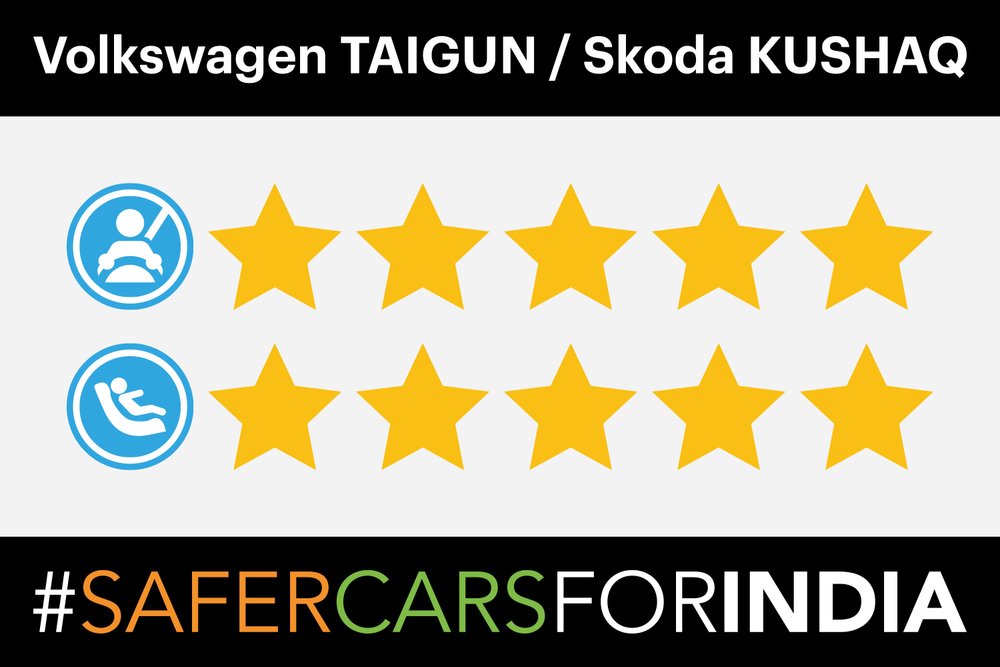 The Global NCAP tested the most basic safety specifications of the models, with ESC fitted as standard. The models were deemed to have a stable structure in the frontal impact, adequate to good protection for adult occupants, and marginal to good protection in the side impact scenarios. Even the Child occupants receive full protection during the front and side impact according to Glabal NCAP.
Alejandro Furas, Secretary General of Global NCAP said,
"We welcome and congratulate Skoda and Volkswagen's initiative to meet Global NCAP's new five star requirements for the Kushaq and Taigun through voluntary testing.
"We urge all car makers to aspire to and achieve this level of crash test performance going forward, maintaining the momentum of safety improvements we have seen steadily develop through our programme since we began our Indian testing in 2014".
David Ward, President of the Towards Zero Foundation said,
"Following the introduction of Global NCAP's more demanding protocol enhancements in July, it is satisfying to already see these five star crash ratings for VW and Skoda.
"The majority of domestic and international automakers understand that Indian consumers rightly expect high safety standards as a minimum requirement. We look forward to this trend continuing when Bharat NCAP gets underway next year."
Saul Billingsley, Executive Director of the FIA Foundation, said
"Global NCAP has catalysed a dramatic transformation of auto safety in India, from testing a large number of zero-star cars in 2014 to now pushing the five-star boundaries with new and more ambitious test protocols, which, as we see today, cars are achieving. Hundreds of thousands of five-star cars are now being driven on Indian roads, protecting occupants against death and serious injury."