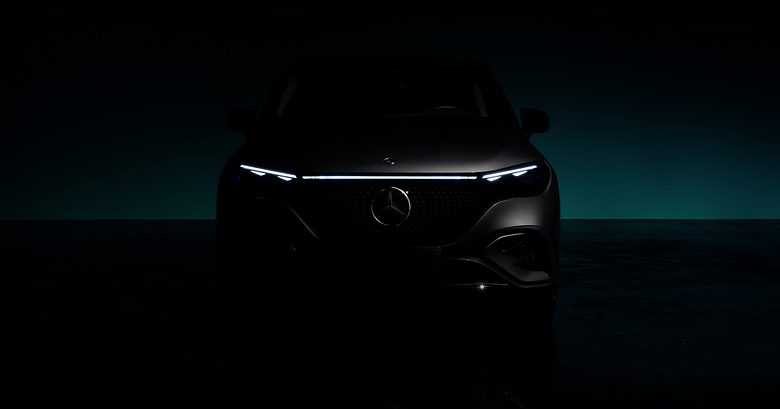 While the launch is a mere three days are left Mercedes has yet again the Mercedes-Benz EQE SUV. The German giant plans to unveil this electric SUV to the masses on October 16 at 8 p.m CEST (2 p.m. ET). Mercedes has released one final teaser image to preview the model. The images reveal the SUV from  the outside, that too its front-end design. The design is not much of an overhaul as compared to the EQ family of SUVs from Mercedes. 
The EQE SUV will be priced below the flagship EQS SUV and act as a utility version of the EQE sedan. The two electric vehicles will share the same hardware, which implies that the EQE SUV will be available as an EQE 53 SUV with 677 horsepower (506 kilowatts) from a dual-motor electric powertrain. A less powerful EQE 43 SUV could offer 469 hp (350 kW), matching the output of the EQE 43 sedan.
Mercedes has used the term "multi-purpose" version of the EQE sedan to describe the new model. It will have an increased cabin and cargo space with improved legroom and headroom with reference to the EQE sedan. The interior will also receive a three-screen layout surrounded by a bold mix of contrasting colors and materials as suggested by earlier teasers. The EQE SUV will not only be another addition to Mercedes' 'zero emissions' card mission but also the final piece of the puzzle involving battery operated cars in every segment before the end of 2022.