Auto Business
Launch
Opinion
Upcoming Hyundai Creta secures 5-star safety rating at the ASEAN NCAP crash test!
After the recent trend of Indian car buyers towards buying safer cars, Hyundai could also join the league of 5-star rated cars with the Creta facelift expected to launch in early 2023.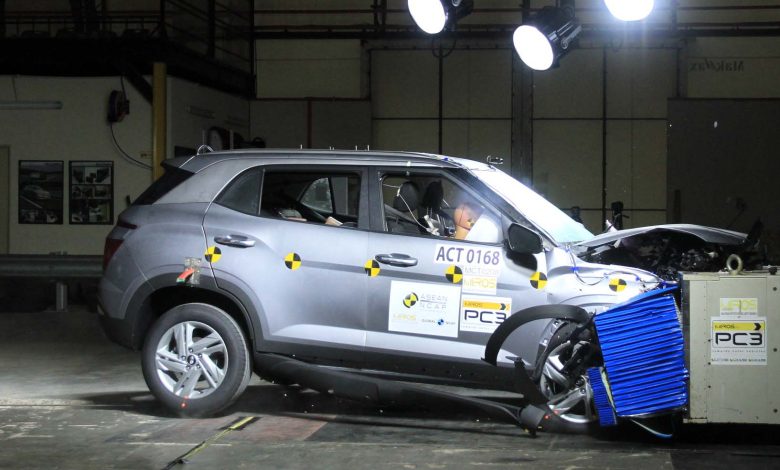 The Indonesian variant of the facelifted Hyundai Creta has secured a 5-star safety rating at the ASEAN NCAP crash test which is supposed to launch in India in Q1 of 2023. Now, before you start planning your finances to book this car, do note that the ASEAN NCAP is not the same as GNCAP wherein the current gen Creta holds a 3-star safety rating. What this new test confirms is that Hyundai has been seeing the effects of awareness among Indian car buyers towards safety ratings especially since the bad publicity surrounding Kia Seltos. Kia being Hyundai's sister brand naturally converts the same negative publicity towards Hyundai and the sales numbers have shown its effects as brands like Tata Motors and Mahindra have been garnering all the buyers even though their cars sometimes lack features.
The reason? Safety ratings. Tata and Mahindra have now established themselves to be carmakers of some of the safest cars in their segments which are centered around SUVs. The exponential demand for SUVs has led to those sales numbers rising drastically as people have increased searching for "XYZ Car safety rating" more on Google. Maruti Suzuki had already responded to the same with the previous gen Brezza which was rated 4-stars. Hyundai on the other hand, have not reached the level of 5-star GNCAP rated cars. The current gen Creta and the i20 secured a 3-star rating at the GNCAP and Hyundai couldn't have let it stay like that. The marketing team stepped up and conducted a safety test at the ASEAN NCAP which has slightly more lenient standards compared to GNCAP. The result is a 5-star safety rating for the Creta and a headline that reads the same. Don't get me wrong, a 5-star ASEAN NCAP rating will definitely be better than a 3-star rating at GNCAP but, I'm awaiting days when Hyundai stuffs its cars with the same build quality as its features. Check out the detailed score below: