Formula 1
Can Lewis Hamilton return for a championship win in 2023?
With his consecutive wins in every season competed record now broken with a winless 2022, many are considering it is a downward slope for the Brit. But is it?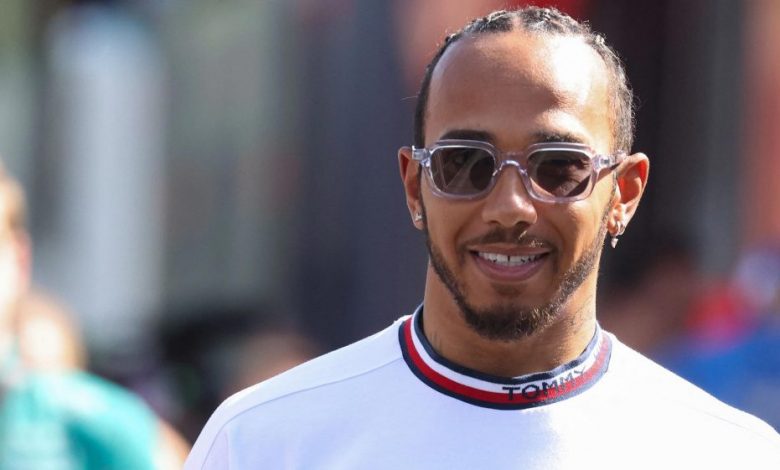 Lewis Hamilton broke his record of winning at least one race in every season he has competed with a winless 2022 season. This was mostly due to the surprising lack of pace of the Mercedes W13 racecar and the rocketship that RedBull brought into the season. It was very clear after the first few races of the season that Mercedes had stopped focusing on winning to keep their 3rd place in the constructors. Hamilton being the experienced driver of the team decided to go with the strategy play trying out experimentation on his car which eventually led him to some very bad results in 2022. Add his unfortunate moments with the safety cars almost all the time since Abu Dhabi 2021 and it seems he just can't catch a break!
The 'George Russell finished ahead' theory
But wait! There's more. Hamilton definitely made mistakes in the season as well and sometimes he just wasn't as fast as teammate George Russell. Comparing him to Russell would be the only comparable metric considering both Ferrari and RedBull had a better packaged car. But even Russell outplayed Hamilton a lot of times owing to a perfectly timed safety car or the Mercedes strategies or even Hamilton experimenting with his car more. Not to take away from the fact that Russell has been a consistently brilliant driver capitalizing on every opportunity which led to him finishing 4th as Hamilton finished 6th. So, within all of this confusing story telling, here's another metric to confuse you even more. Qualifying pace is usually considered as a true pace of the driver since it mostly does not involve external factors like strategies or safety cars and in that duel, Hamilton out qualified George Russell by 5 races. Hamilton – 12 and Russell – 7. So, is it that easy to presume that Hamilton is done? Not really. In fact, it seems to be the complete opposite.
Hamilton's hunger and contract extension talks
Lewis Hamilton has always come out very strong when he'd lose out on a championship closely. The only exception to it being the 2022 season owing to a terrible package that Mercedes offered with the W13. This means that the fire of 2021 and 2022 combined could either burn down Hamilton's confidence in his team and himself or it'd do the same to the opposition. With all that we've heard from Toto Wolff and others, it does not seem like Hamilton is even a little bit rattled with the 2022 winless season as he seeks to extend his stint with Mercedes. Mercedes finished 3rd in constructors and will have more wind tunnel time. RedBull's cost cap breach penalties would mean they have stricter cost cap now along with less wind tunnel time. This means Mercedes has a very high chance of bringing in the true rocketship that they intended to bring with the ZeroPods W13. This can also be confirmed with their technical director confirming that they found the fundamental issue with their car during the middle of the season and it was something that can only be changed on the chassis and not by making modifications to the car.
Helmut Marko believes Hamilton is a 'top driver'
To summarize, Hamilton could potentially have a better car, a better perspective, much more hungrier for wins and a very competitive young teammate. These ingredients have always given World Champions. Especially to Mercedes and with Mercedes, the champion has usually been Hamilton with one exceptional year. The answer is Yes! Lewis Hamilton could very well be coming back to fight for his 8th World Title. But don't just go with my words, here's what RedBull motorsport advisor Helmut Marko has to say, "Ferrari is strong, but Mercedes will be stronger in the overall package. Especially with a driver like Lewis Hamilton. He's still a top driver. True, Ferrari also has a very good driver in Leclerc, but he still makes mistakes." Marko was also asked if he believed the Briton could remain winless in 2023 for which he replied, "I'm afraid not. Mercedes has fought its way up to us over the year, they're not on a par with us yet, but they have more wind tunnel time to develop the car."