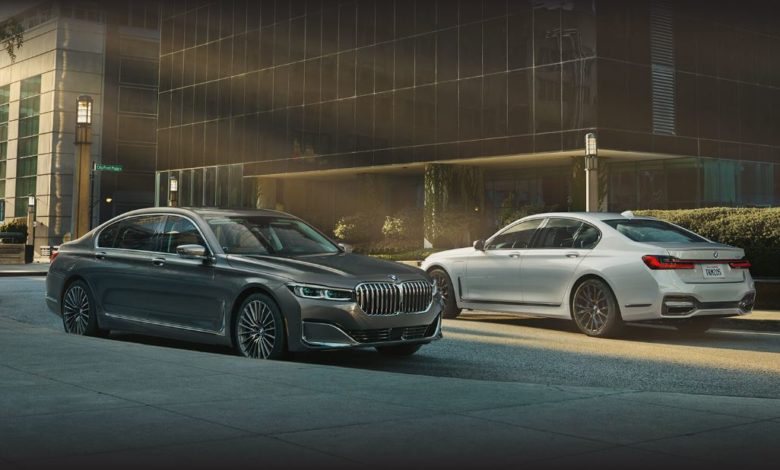 Luxury cars are now becoming more affordable and hence, within reach for a lot many people. There was a time when a BMW 5 series or a Cadillac would be a choice of the rich and the not so wealthy would purely imagine of what it could be on the inside of these "palace on wheels". That though has changed drastically in the past decade or so. With brands like Hyundai launching their own luxury brands (Genesis) and other manufacturers offering similar products to compete, the luxury cars nowadays have to have a distinct profile of their own for customers to buy them. In fact, big German automakers like BMW, Mercedes and Audi along with others like Jaguar also had to come up with their answers for the Genesis and Honda Accords of the 21st century with the Audi A4, Merc's C-class, Jaguar's XE and the phenomenally impeccable BMW 3 series. All this effort had to be made to push more cars to more people because at the end, it's those higher sales numbers that will pay the bills.
But, in this race towards getting luxury car experiences to the public, certain cars have had to face a lot more tough times than others. Yes, the uber luxury segment ranging from the Jaguar XJ to the Merc S-class, Audi A8 and the BMW 7 series have had some serious troubles. It's because those looking for luxury vehicles would look at their neighbor's Genesis or their Volvo S90 and think "hmm… mine's quite a bit more expensive yet doesn't look that much". At this point they'd also start thinking to enter the Bentley Flying Spur or the Rolls-Royce Ghost territory. Over and above all of that, the recent mass attraction towards SUV's has made the sales of these luxury vehicles plummet like Piers Morgan's reputation. While Mercedes came up with an answer by relaunching the Maybach brand, BMW has finally decided to show up at the party only this time, it's properly dressed up and ready.
Enter, the 2020 BMW 7-series. While you could be forgiven to miss the older 7 series when you saw it on the road, the Bavarian automaker has made sure that this time you won't. A massive chrome front kidney grille which is 40% bigger than its predecessor, a pair of sleek and stylish LED laser beam headlamps, an almost crease less but curvy side profile to accentuate this already very long car and a somewhat larger multi-spoke rim design scream bling and ogles of luxury on offer. The styling is more of a subjective thing but, unlike public opinion, I am more angled towards liking the smart and massive front grille because it gives the car a robust stance and "ready to take on the RR Ghost rather than an Audi A8" look. I also like the new bumper with larger air intakes which will make the car more stable around corners and also help with better wind noise insulation. At the rear, the most noticeable change is the new set of 3D design LED tail-lamps with its running light strip across the width of the car making it in-sync with the new design language of BMW as seen on the new 3 series as well.
Under the hood of this four-door mansion on wheels BMW has introduced a comprehensively re-engineered version of the 4.4-liter V8. It now generates 523 hp (390 kW), 80 hp (60 kW) more than before, and up to 553 lb-ft (750 Nm) of torque, 74 lb-ft (100 Nm) more than on the outgoing model. In the 750i xDrive, the new V8 ensures the sedan reaches 62 miles per hour (100 kilometers per hour) from a standstill in just 3.9 seconds. But, the cherry on top, a gearhead's love, is the V12-powered top-of-the-range M760 with its 600 horsepower (447 kilowatts) and 627 pound-feet (850 Newton-meters) of torque,
Going with the reputation of the brand which makes one of the best driver's cars, especially 4 door sedans, we don't doubt that this engine packs a punch. While a first glance at the specs sheet MIGHT look like it's not too much for such a heavy car (apart from the M760), let me tell you that the older 7 series was already the fastest accelerating luxury sedan that I had ever driven so, expect the new generation to be more of a Tesla Model S for this segment. The German automaker has also revised the eight-speed automatic which is the standard gearbox on all models for the 2020 model year. It should now deliver quicker and smoother gear shifts, and comes as standard with a Launch Control function.
At launch, the new 7 will also be offered in a plug-in hybrid version which combines a specially adapted inline six-cylinder engine with 280 hp (209 kW) with an electric motor rated at 113 hp (84 kW). The system stores electric energy in a new lithium-ion battery, but, BMW is not ready to disclose the all-electric range just yet. The PHEV version of the car combines a crowning total of 389 hp (290 kW) which is enough for a 0-62 mph (0-100 kph) dash in 4.9 seconds. The PHEV powertrain uses a hybrid-specific variant of the Sport Steptronic transmission with an improved separating clutch that acts as the link to the engine thus, making quicker gearshifts and lowering reaction times of the car when it's using both the electric and gasoline motors.
And yes, let's talk about that interior too. Let me talk about the elephant in the room first, yes BMW interiors have been the most boring and bland looking of the lot. Not a question on their immaculate quality or fit & finish but, the design is just, well, meh! On this one though, it's a bit different. While, it's the same kind that you'd find on the new 8-series or the X5, but it still kind of gives a bit fresher look to the car. The fully digital instrument cluster bring it at par with the year 2020 and BMW's i-drive system takes things up a notch with a bigger touchscreen and wireless charging for phone as standard. In fact, you can get your phone configured to unlock the car with it and put it on the charging spot to even use it as a key. The rest of the interiors is almost the same story as the previous car with top quality materials and an amazingly comfortable seating arrangement. More about the interior feels can only be said once the actual car is made available for review.
When it arrives at showrooms in April this year, the 2020 BMW 7-Series will be available in five different specifications i.e. four all-wheel-drive models and one rear-wheel drive one. BMW has already revealed some user specifications and colors that are to be made available which in my personal opinion are a bit too restricted for a luxury sedan. But, let's see what the actual ones hold. Prices will be announced closer to the on-sale date.
So, do you think the new 7-series will be able to hold a place of its own in markets like Dubai where even a Rolls-Royce struggles to mark its territory? Let us know in the comments below.