Auto Business
Lamborghini Huracan Evo – Opinions of a petrol head… from a distance!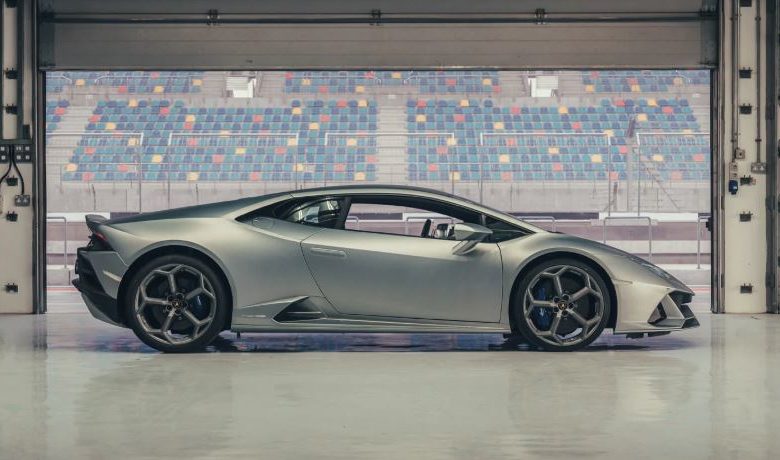 These days we have so many "super" cars and even hypercars from all sorts of manufacturers whether it be boutique ones or older names now owned by other companies and even some makers that make one off cars like the Apollo IE. But, certain names in the supercar segments have remained quite consistent like Porsche, Ferrari, McLaren and, of course, Lamborghini.
Lamborghini is one name that has constantly been placed alongside the word "success". While buying a Rolls-Royce or a Ferrari or McLaren has been the mark of "you've made it". Lamborghini has always been the supercar that screams the result of your hard work via its roaring V10's and V12's because it remains one of those rare and endangered species of supercars that boasts of naturally aspirated engines. But, also at the same time, Lamborghinis weren't really very celebrated when it came to track times or sheer drive-ability. They always were scary to drive at a racetrack and that gave them character. Believe me when I say that, it's a compliment. They were never really a match for the Ferraris when they had the Gallardo and the Murcielago. Because back then, Ferrari had their superbly crafted F430 and the heart-stopping 599 GTB Floriano which would chew and spit out any supercar when it came to the dynamics and cornering abilities. Then, McLaren came out with MP4-12C and Lambo had launched their Aventador.
The world drove the car and was instantly in love. It was unlike any Lamborghini, it was blisteringly fast, amazing at cornering and looked like a lambo should. Although, the true blue Lamborghini fans were a bit disappointed because of how civilized it had become. After that though, Lambo came out with the Huracan and the Huracan performante which even broke all Nurburgring records, something no one really asked for in a Lamborghini. Just like no one asked for the Lambo SUV, Urus. But, with the Huracan Evo, it seems like Lambo is back, back with a bang! (Cue some rock music)
New Evo Combination
This new Evo has a combination of aesthetic, mechanical and technological upgrades, borrowed from both its hardcore sibling, the Performante and the big brother, Aventador S. To begin with the engine, Lamborghini has set up the new Huracan EVO with the same updated 5204cc naturally aspirated V10 from the Performante, sharing identical figures with 631bhp at 8000rpm, and 442lb ft of torque at 6500rpm (30bhp and 29lb more on the old Huracan LP-610). The engine is paired to a seven-speed dual-clutch gearbox, channeling power to all-four wheels with the aid of a rear axle-mounted limited slip differential. And this is where this car's technical structure goes on to another area completely, as this is the first ten-cylinder Lamborghini to include rear-wheel steering. Adopted from the Huracan's larger sibling, the set-up works in conjunction with a new central 'dynamics control' system that combines each of the chassis' active control operations through a single 'brain'.
Put simply, the new Huracan EVO's rear-wheel steering, variable ratio 'dynamic steering', traction and stability control, transmission and braking systems and the magnetorheological are all controlled via a new central computer.
And if that wasn't confusing enough, this brain is called the Lamborghini Dinamica Veicolo Integrata (LDVI) system. This computer not only calibrates each parameter to best suit the conditions and selected driver mode, but actively predicts them too. Lamborghini has also integrated power torque vectoring for the first time, a major new feature that should help this car overcome the proclivity to understeer and also the tendency to not be able to shift the torque wherever needed of the older Huracan. The torque can now be shifted to wherever it's wanted or needed the most.
Despite the EVO's weight being an additional 40kg over the Performante (1422kg 'dry'), performance figures are surprisingly quite identical. The car can reach from 0-62mph in a mere 2.9 seconds and 124mph in 9secs flat which, by the way, is just one tenth of a second slower than the performante. To give you some perspective, a McLaren 720s reaches 0-62mph in 2.7 seconds and that car has much higher figures of horsepower and torque and has carbon-fiber all over it making it quite light. Top speed of the lambo is also rated in excess of 201mph, just as per the Performante. Lamborghini has also applied some aesthetic changes including more complex front and rear bumpers. The rear fascia is probably the most distinctive aspect, as the Huracan EVO shares its high-mounted exhaust outlets with the Performante' – with a larger, more aggressively contoured diffuser below. The new engine cover also integrates a ducktail spoiler at the body's leading edge, a new design element for a modern Lamborghini.
Lamborghini has made substantial changes to the interior, with an emphasis on upgraded tech and materials. The basic dashboard layout is the same, but rather than the center console containing a set of hard and not so good feeling (taken from parent company) buttons, it now features a new 8.4-inch portrait style display. This was a real big letdown in the older car because a Lambo interior should always feel like a fighter jet's cockpit.  The new infotainment system is bespoke to the new Huracan (for now) and controls all of the Huracan EVO's major functions, including its complex driver mode system including the LDVI. But, you can still expect the Audi-sourced 'Virtual Cockpit' and central rocker switches to remain.
Starting from a £198,000, it is now potential and thankfully cheaper than the 720s, which made it a hard car to recommend, and angled more towards the 570C or the 600LT costing a mere £40k more than the 570C with track pack and just about £15k more than the 600LT. That premium is something you should pay for a Lamborghini because unlike a McLaren, it's not built by pure science and in wind tunnels, it's designed with an urge to satisfy the thirst of the brash and aggressive supercar demands, just like old times.