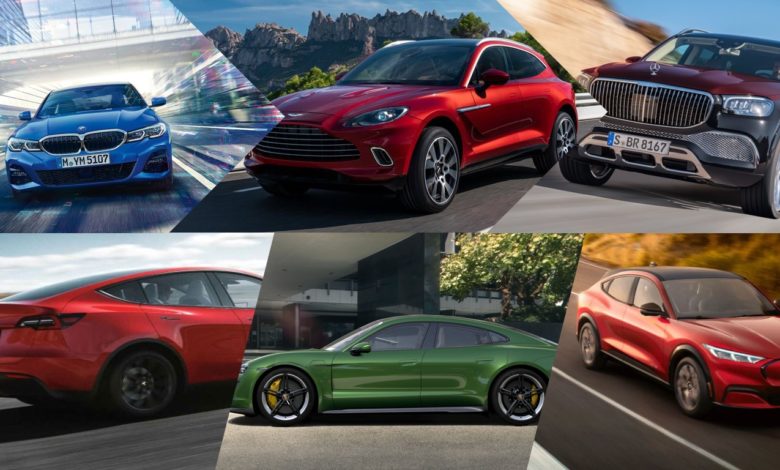 To sum up the car market around the world in 2 segments, it would be electric cars and SUV's for 2019. This, as we all know, will eventually collude in one word i.e. electric SUVs or in other words… a gearhead's worst nightmare. Consumers worldwide are shifting towards the SUV design and the constant abuse of our natural resources by us, has led us to urgently shift to cleaner vehicles with zero emissions.
Take a look at the top 6 car launches globally. And no, this list does not include any super/hyper cars because while those showcase the technological leaps that we have made, it still is not of much relevance to public-at-large especially because of the economic slowdown across the globe. Moreover, since most of the below mentioned cars were unveiled rather than being launched, the opinion is more based on how the car appears to be on paper and not on how it is in reality. Do let us know your opinions in the comments below:
1. Porsche Taycan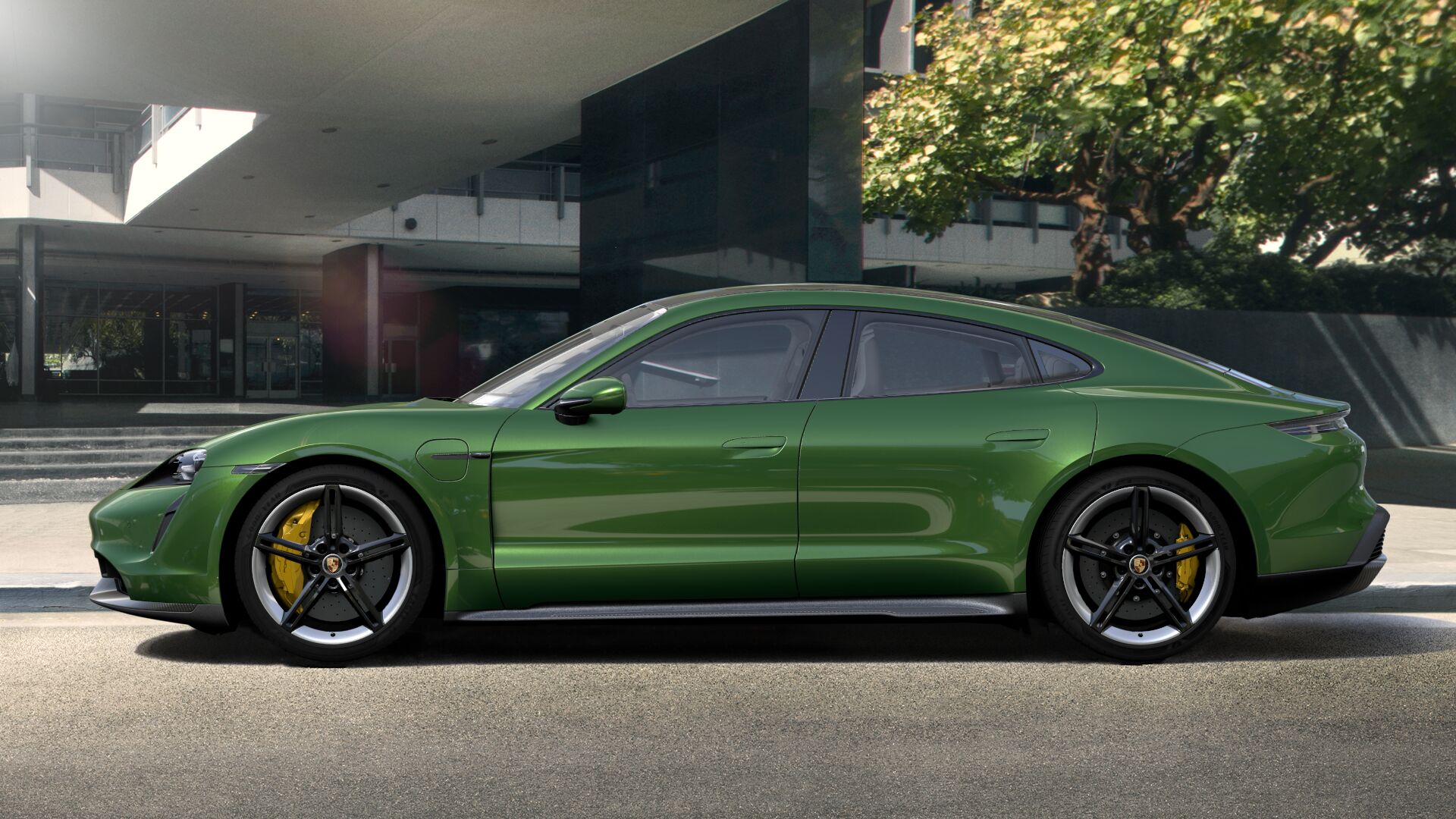 Back in 2015, when Porsche had shown the world the Mission-E concept car, Tesla had already been almost 2 years into handing over the Model S to their customers. A very young and inexperienced electric automaker such as Tesla was able to produce the Model S full electric vehicle which was virtually faultless. The Model S had exhilarating performance and quenched the thirst of "more miles on a full charge".
So, obviously an 80 year old, highly experienced and perfectionist German engineering auto maker, that gave the world the immaculate 911, would come out with a car that can beat the Model S. Everyone expected Porsche to hit a home run with their upcoming Taycan and when their expectations weren't met, it was being questioned if Tesla is the ultimate auto maker. The world got so busy in comparing it to the Model S that everyone forgot what Porsche is known for. Did Porsche deliver a better electric family sedan than the Model S? No. But, wait… Porsche never intended to do that anyway.
The Porsche Taycan is meant for those who are buyers of the Panamera but, want a cleaner source of energy and horsepower. Don't get me wrong cause the Porsche is VERY quick in a straight line AND on the track. It is a sports sedan that a gear head mom/dad would take for a spin on the nearby racetrack after dropping off his/her kids to school. The Porsche, unlike the Tesla, can go for multiple runs on a drag strip and the race track because its batteries don't have the heating problem under full load. It may not have enough space or the "entertainment" provided by the Tesla but, it does what any other Porsche should do, drive like a 911.
To cover the performance figures, the Taycan Turbo S (pronounced tie-can) has two Permanent Magnet Synchronous Electric Motors, 616 HP (750 HP with overboost), 774 lb. ft. of torque, 0-100 in 2.6 seconds and a top speed of 162 mph. Yes, the figures are amazingly close to the "ludicrous mode" Tesla Model S P100D Raven but, again it is not meant to be in that territory. It costs around $150k which is quite a bit more than the Model S but, Porsche has always had one of the highest profit margins and guess what, it is thriving.
To sum it up, yes the Model S is one amazing vehicle, it can give you the thrills of speed virtually any moment you want but, the Taycan is a Porsche. So, it is supposed to give you the driving dynamics of a 911 in a 4 door electric sedan and that naturally, comes at a cost.
2. Tesla Model Y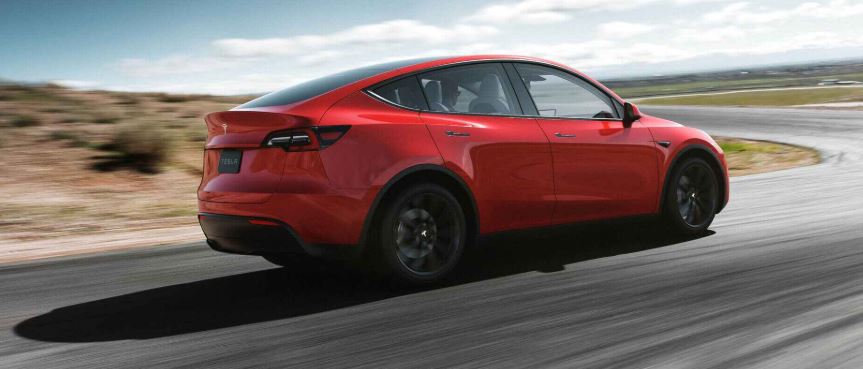 Tesla delivered a total of 112,000 vehicles in the 4th quarter of 2019. The total sales volume globally amounts to 367,500 vehicles which is in the ballpark of what the company had promised i.e. between 360k and 400k. This is almost a 50% jump from the year 2018 where the figure was 250k vehicles. So, rest assured, people are loving their Teslas, especially in the USA and well the company unveiled their final model to complete their "SEXY" lineup… the Model Y. Get it? The Model S, 3, X, Y!
The model Y is basically a smaller and cheaper version of the model X just like the model 3 is a cheaper and smaller version of the model S. It's an electric compact crossover utility vehicle (CUV) with around 300 miles of range on a single charge. Just like the model 3, this is based on the tier-3-mass-market-vehicle-platform rather than the model X which serves tier-2 premium markets. So, it is no surprise that this one looks strikingly similar to the model 3 in design while retaining a toned down version of the coupe like hump of the model X.
The Model Y is supposed to start its deliveries by summer of 2020 and is being assembled in the United States at Fremont, California (Tesla Factory), China: Shanghai (Gigafactory 3) and in Berlin (Gigafactory 4). There are currently four planned power trains for the Model Y i.e. the Standard Range, Long Range, Long Range with Dual-Motor All-Wheel Drive and Performance. As of October 2019, all of these models were planned to be available by summer of 2020, except the Standard Range model which is expected 6 months later. The standard range offers a 230 mile range while the long range RWD offers a 300 mile range. Tesla claims a 280 mile range for the other 2 models.
The Model Y will also be made available with optional 3rd row seats making it a seven seater. The car will lock horns with the upcoming Ford Mustang Mach-E which is offering similar performance and range figures along side a very similar price point to the Tesla. The Model Y's pricing ranges from $39,000 to $61,000.
3. Ford Mustang Mach-E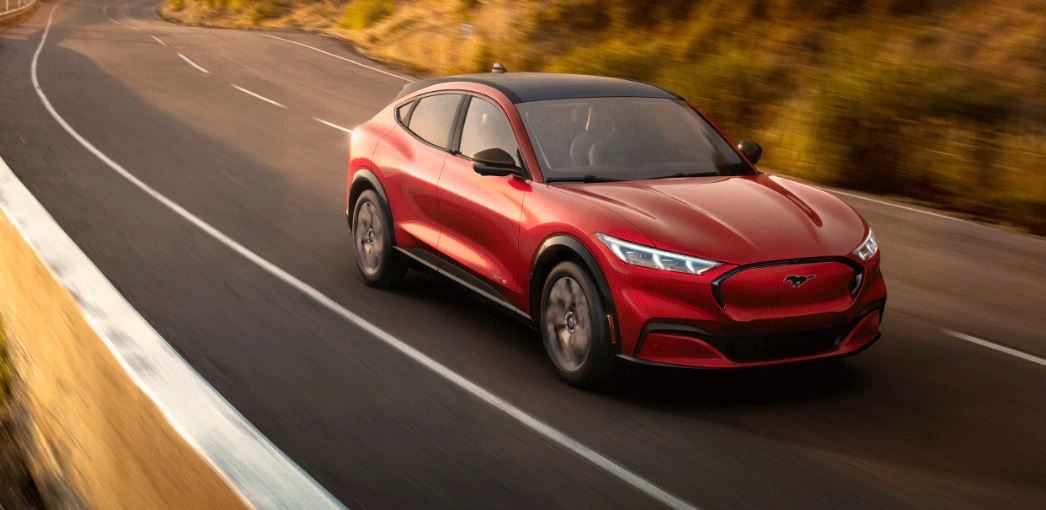 The world had a lot of mixed feelings when Ford used the Mustang moniker for an electric CUV. To say that gear heads were very upset is an understatement. The mustang fan-boys had (and still have) their issues with the fact regarding "how dare" Ford choose their beloved Mustang name for a "measly" electric CUV. And obviously, does an automotive conglomerate know anything about using their own car name? Or even if they do, do they know more than a bunch of young car fanatics most of whom have probably never even driven a ford mustang? NOT AT ALL!
One can argue about it for all day long and still not quench their thirst for who's right. According to me though, Ford played it pretty well. Just like the Puma brand name, they used the Mustang moniker to set up their future line-up. And to my dear gear heads, the future is electric. The Mustang Mach-E looks cool, has tonnes of style with both the front and the rear end and has a coupe like design to make it stand out. Those mustang inspired tail lights do the trick for me and the interior is quite a bit more tasteful than the bland… oops… "minimalistic" design of the Teslas. Moreover, it is putting on offer a healthy 459 HP with a 0-60 MPH time of around 3.5 seconds. The torque figures are in the ballpark of 612 lb ft while offering around 230 to 300 miles of range on a single charge.
When made available, it would be lovely to see it go head to head on a drag strip with the Mustang GT350R or even the GT500. Heck, I reckon it could probably give them both a run for their money if not win the quarter mile drag race. But, whats most interesting to watch is the competition between the Mach-E, Tesla's Model Y and the upcoming Fisker Ocean.
4. Aston Martin DBX

When Aston-Martin came out with a rather disappointing IPO for diluting 25% equity of the company, it was very well visible that the low demand had hit investor appetite. The constant fall in sales numbers meant that the company needed a new outlook. While the naturally aspirated V8 Vantage and V12 Vantage of Aston were glorious vehicles, Aston-Martin needed a lot more than just a grand tourer.
Almost all automotive companies of today need an SUV in their line-up to survive. But, not all of them can make that work. Look at Alfa Romeo for example, the Stelvio is just a very lazy attempt to increase demand in order to survive. Supercar buyers have been so busy lining up for the Lamborghini Urus or waiting for the Ferrari Purosangue that they forgot about one English automaker, Aston-Martin.
Enter, the Aston-Martin DBX. When it was first showcased, I had glued my eyes onto it. The overall shape and design, the V8 vantage like rear end with the integrated spoiler, the gorgeous looking and elegantly crafted interior and most of all, the fact that we hadn't lost another major sports car manufacturer behind an SUV, was very satisfying. So, this isn't just another car for Aston, it is sort of their new lifeline. This car may very well fund the company for the future which those falling share prices probably won't.
To talk about numbers, the DBX is powered by a more powerful 542 bhp version of the Vantage's 4.0-litre twin-turbo AMG-sourced V8. Prices for the DBX start at £158,000 and if you consider the pricing of the Cullinan or the Bentayga, this seems to be pretty fine. It's the first car to be built in Aston's brand spanking new factory on a former RAF base in St Athan, Wales hence, you see… failure is out of question here!
5. Mercedes Benz GLS class (and Maybach-GLS)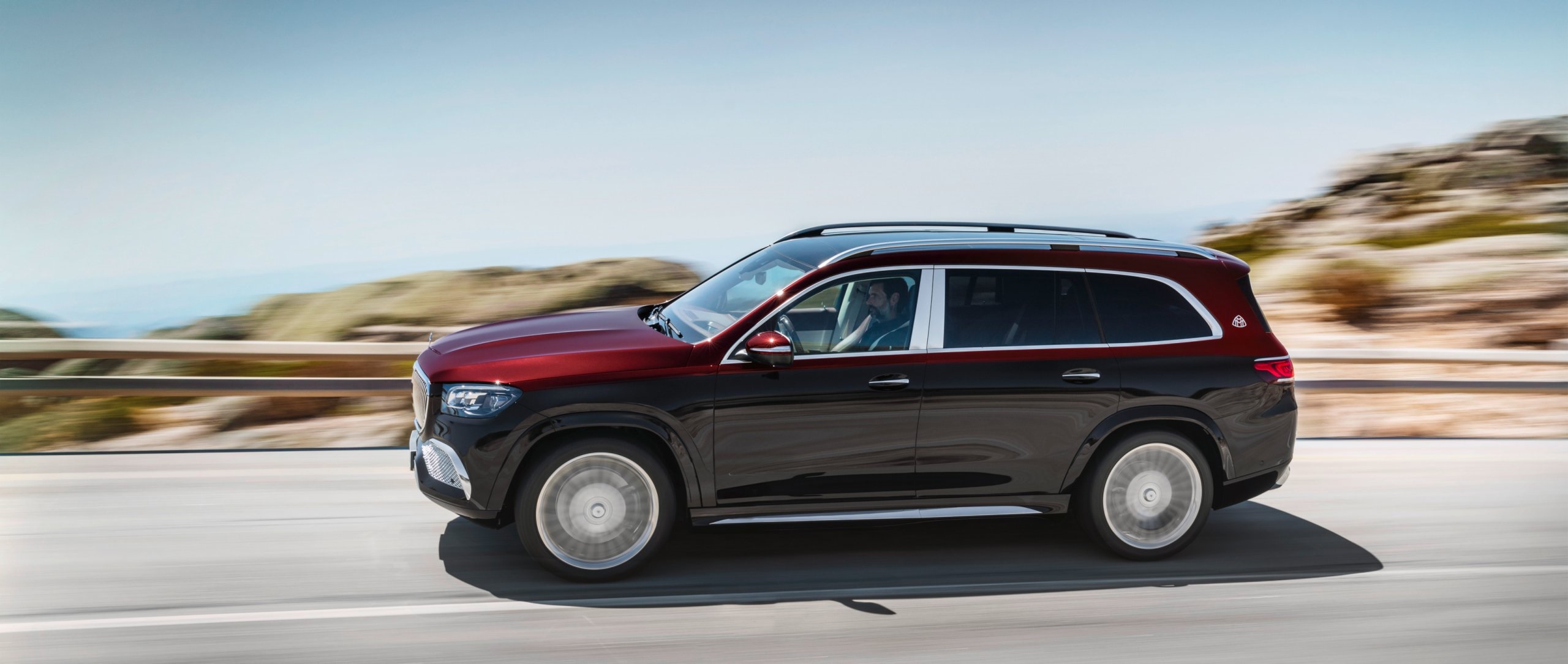 The GLA, GLB, GLC, GLE, G-class and the new GLS. Yes, these are the number of SUVs offered by Mercedes Benz along side a rather complicated and VERY full line-up of cars. But, in a world where Lamborghini, Ferrari and Aston-Martin have come out with SUVs, this Merc line-up doesn't come as a surprise.
The new Mercedes GLS (X167 gen) is 7.7 cm longer and 2.2 cm wider than X166 generation GLS for greater driving and riding comfort. The wheelbase is 6 cm longer, which improves the body proportion and interior space for the second row seats. Additionally, X167 GLS-Class is the first SUV from Mercedes-Benz to have fully electrically-adjustable three rows of seats and also offer the optional six-seat configuration with captain seats for the second row. The second and third row seats can be folded flat electrically, with the touch of a button.
This new GLS is available in 3 engine options with a 9 speed 9G-tronic automatic transmission. You can either opt for the 3.0L M 256 E30 twin-turbo (petrol-hybrid) or the 4.0L M177 V8 twin-turbo (petrol-hybrid). There is also a 2.9L twin-turbo diesel engine on offer. Moreover, Mercedes-Benz has also unveiled their long awaited uber luxurious Maybach GLS for an even more luxurious drive. This new Maybach-GLS will be in direct competition to the Bentley Bentayga, The Range Rover and the Rolls-Royce Cullinan.
6. BMW 3-series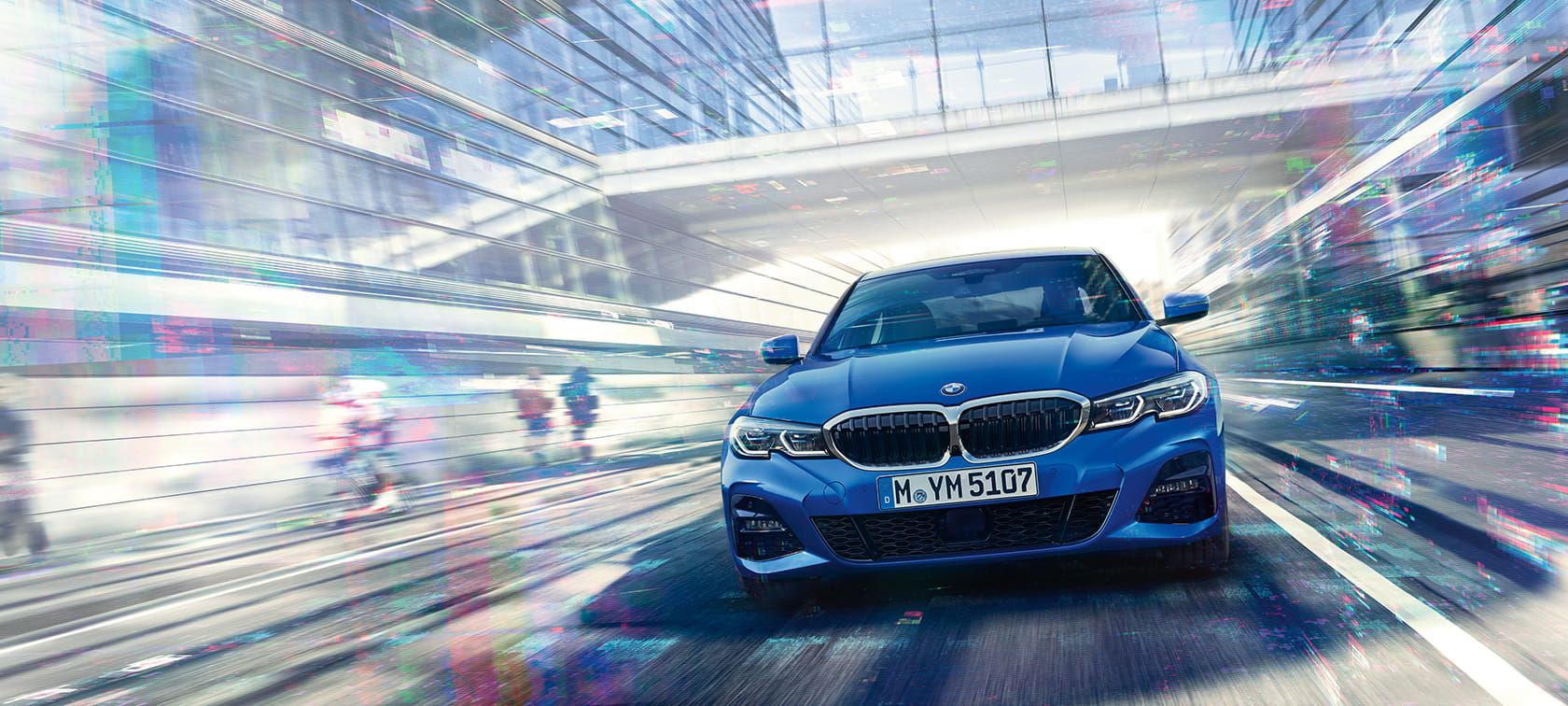 Possibly the world's best driving luxury sedan and the most loved sedan by any gearhead, the BMW 3-series finally made a refresh. This refresh was long overdue for the new bimmer since, most of its German peers had already put out the latest offerings from their stables alongside Volvo's S60 and the updated Jaguar XE.
The G20 BMW 3-series has been made available with a 2.0L turbocharged or a 3.0L turbocharged petrol engine. It is also available with a 2.0L or 3.0L turbocharged diesel motor and all of the above are available with either a 6-speed manual (not in India… boo) or an 8-speed ZF automatic transmission. Although, the most "fun" version of the car is the M340i. It is powered by a 3.0-liter inline-six engine that makes 382 horsepower and that shall be more than enough fun for an everyday commute.