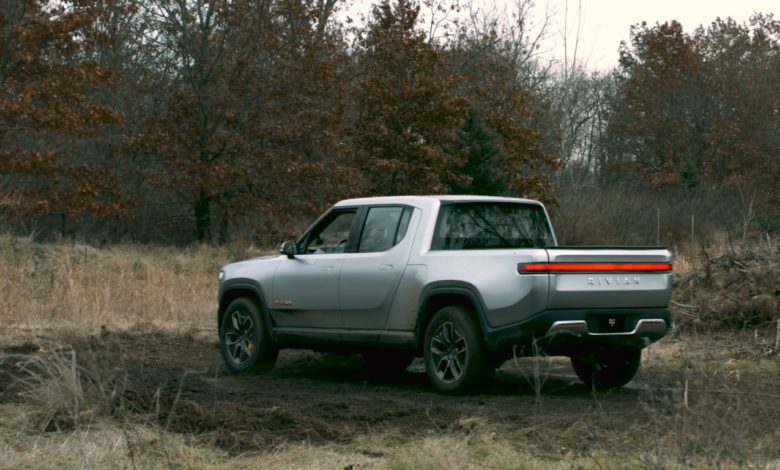 Rivian has always been a company looked upon as Tesla's most competitive competitor. Even though everything about it is still on paper only, its concept vehicles and engineering technology has appeared to be very promising. And what we have witnessed now, from Rivian's official youtube video, is yet another proof of why its the only competitor to Tesla's innovation.
So without any opinions, lets first take a look at the video:

This new feature of the Rivian pick-up truck (known as R1T) is called "The Tank turn". And rightfully so.
The tank turn feature gives the pick-up truck the ability to make full 360 degree turns by spinning on its own axis at a single point, just like a tank. And yes you guessed it right, it has no turning circle radius. This feature shall be available on both its R1T Truck and the R1S SUV. The "Tank turn" is made possible due to the quad motor setup of the vehicle where 4 (yes four) electric motors power the vehicle generating some fierce output figures on paper.
The Rivian lineup is said to have around 750 hp, a 0-100 propulsion in some 3 seconds, a 400+ mile range and of course… no emissions. The vehicle is seductively enticing when it comes to performance figures and we can't wait for any longer to be behind the wheel of one of these.