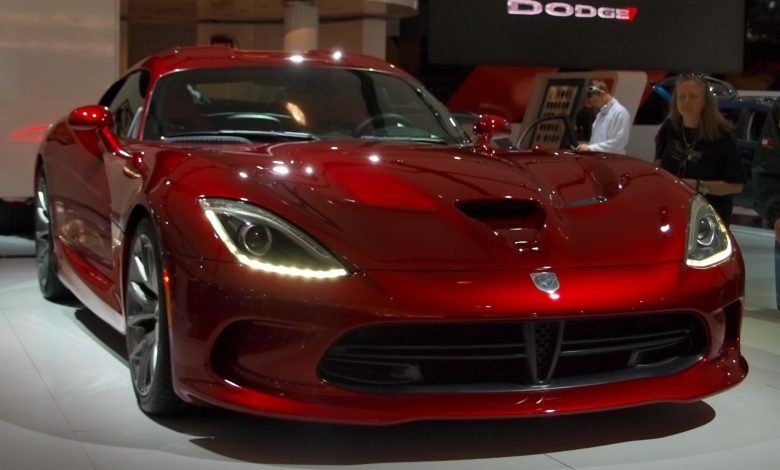 No matter what you thought about the Dodge Viper SRT, it was and continues to be a roaring super-muscle car. It had the menacing looks of a viper whilst retaining enough horsepower to belittle the best of super cars. It had an 8.4 liter (511.5 cu in) V10 engine producing 640 horsepower mated to a Tremec TR6060 six-speed manual transmission. This would translate to normal english as 0-100 in 3.5 seconds and a top speed of 332 Kph.
Unfortunately, the turbo charged engines of today and the climate changes, calls for cleaner ways of having super car fun and therefore, we are seeing the beginning of the end of naturally aspirated engines and even gasoline powered engines altogether. Seeing the Viper go was not a surprise but, the feeling of losing this historic 4 wheeled monster was surely surprising.
Some may agree with Jeremy Clarkson and James May that the car lacks any build quality or refinement. Others may be convinced it's not a track weapon and that the rear viper logo lighting up in red while braking is not very smart but, no one can overlook the fact that this could very well chew any average super car that costed almost 3 times back in the day. The Viper would sell for somewhere around $50,000 which is almost the same as the new BMW Supra. And don't forget it has a meagre 335 hp.
Anyway, the point of this rant and my new found love of losing the Dodge Viper is that there is a Viper up for an auction in Arizona. Why is it important you'd ask. Well, the last time an SRT Viper was up for an auction, it sold for $300,000. And thats when 2500 of these fifth gen VX Vipers were made. Whether you live in the US or not, it sure is some glorifying history and I couldn't resist some juicy Viper news. Oh BTW! This one up for sale is branded under SRT(Short for Street and Racing Tech) and not under Dodge.