Auto Business
Mahindra XUV300 bags the Safer Choice Award from Global NCAP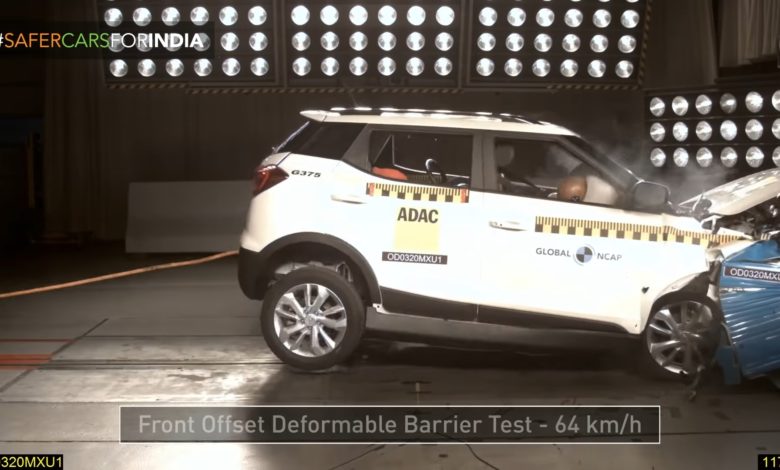 Mahindra XUV300 received the first Safer Choice Award by the Global NCAP.
To even qualify for this award, the model must be built in a way that it achieves a 5-star for adult occupancy and 4-star for child occupancy in the safety crash tests. The model has already received a five star for adult occupancy and four star for child occupant in the safety crash tests conducted by Global NCAP.
Not only that, the model has to come equipped with Electronic Stability Control (ESC). However, if there is a possibility that the model itself does not come equipped with ESC, the option to install it in every variant must be available. On top of that, it has to be sold individually without the consumer having to buy a bundle of features for the ESC. Finally, the ESC sold separately must be a standard fit for the 20% of the sales volume across the country.
Another qualification for this award is that the model has to meet the requirements of pedestrian protection. Not only that, these requirements need to be validated by the Global NCAP designated lab.
When Tata motors had started the trend of making safer cars for India, it was unlikely to expect Mahindra to have the safest car of India because of the Scorpio having performed badly enough to gain a zero star rating back then. Fast forward a few years and Mahindra bags the safer choice award with the safest car from India. Although the Mahindra XUV300 is a reworked version of the Ssangyong Tivoli, we are still proud of our homegrown automaker being top notch in safety ratings.
While the Altroz remains the safest premium hatchback of India, the Mahindra XUV300 has one upped the Nexon in safety ratings! A fight amongst two Indian automakers to give the safest and tech loaded CUV's to Indian customers is a win-win situation. Hey! Hyundai and Maruti… You listening?