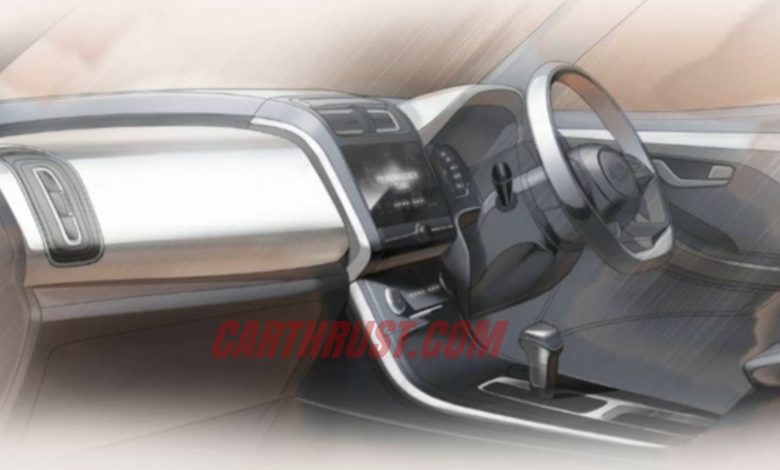 Hyundai Motors India have officially teased the interiors of the new gen Creta. Ever since the car was released at the Auto Expo 2020, its interiors were kept under wraps. Although, we now have a basic idea of what they'll look like!
So, before we talk about it, take a look at the sketch: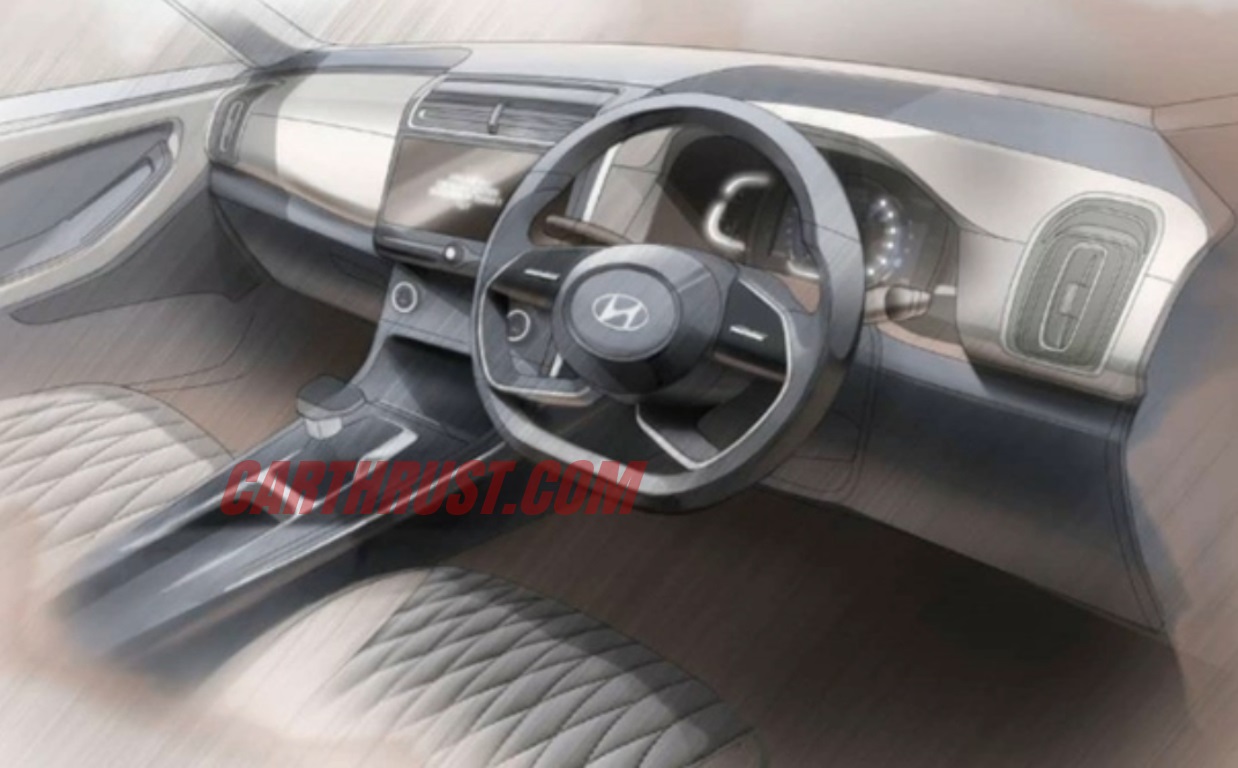 As was expected, this all new interior appears to be different from the ix25 showcased in China. The overall stance of the interior is shaped towards the driver like in a sports car. Being 2020, most of the interior is covered in screens. There's a large digital driver's display coupled with what looks like a 10″ infotainment screen. The steering wheel design is also different with flat bottom and sleek hollow edges that look VERY similar to an Audi. And that's not a bad thing.
In fact, most of the interior does not seem to have many buttons (again like an Audi) although, we can't yet say if it is a good or a bad thing. In higher end German cars, the software is so smooth that a no button system works so, Hyundai will have to make sure that they provide a seamless UI to integrate this lay-out. Another thing to notice is the DCT like transmission knob which could be true since, Hyundai MIGHT offer a DCT instead of the torque converter only.
The new Creta will mostly be offered with 3 engine options and 3 transmission options, just like it's sister car Kia Seltos. So, what do you think about this new Creta, let's  know in the comments!