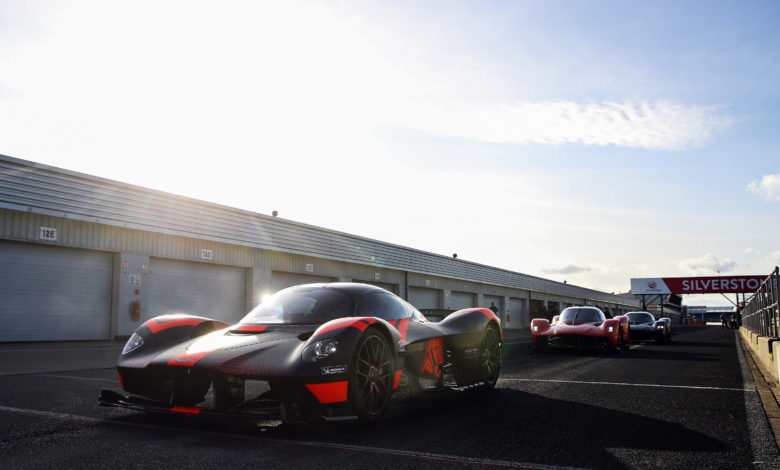 Aston Martin Lagongda stated in a recent press release that the company is reconsidering its motor-sport decisions. This comes amidst the financial troubles that AML currently have. Although, Racing Point F1 team owner Lawrence Stroll has infused funds in AML to save the British marque, AML is looking to prudently use the funding.
Aston Martin Lagonda has postponed the development of its World Endurance Championship (WEC) Hypercar race entry. It followed the recent decision by the Automobile Club de l'Ouest (ACO) and the International Motor Sport Association (IMSA) to harmonise the Hypercar class with the so-called LMDh prototype category in both, the WEC from 2021 and the US-based WeatherTech Sportscar Championship from 2022.
This decision means that the Aston Martin Valkyrie Hypercar will not make its WEC debut at Silverstone in August 2020 or compete in the 2021 24 Hours of Le Mans. Aston Martin will now re-consider whether or not to continue in any future prototype class.
Although, it's not all bad news! Aston Martin Racing will continue to compete at the highest level of sportscar racing with its FIA World Endurance Championship-leading Aston Martin Vantage GTE. The Vantage GTE collected four class victories from four rounds and Aston Martin currently leads the GT Manufacturers' championship and Nicki Thiim and Marco Sørensen are top of the Drivers' standings by 14 points. Therefore, Aston Martin remains fully committed to GT racing, in which it has been a mainstay since 2005.
Coming over to F1, AML will have their own works team in the 2021 F1 season. One of THE biggest regulation changes in the history of the sport will be witnessed next year which is aimed to make F1 a fairer competition. Hence, Aston's re-entry after 60 years is touted to create a stir on the F1 grid. The British sportscar manufacturers' focus will thus be defined by its activities at the highest level of both single-seater competition and endurance GT racing, for which it has earned a rich pedigree over the past 15 years.