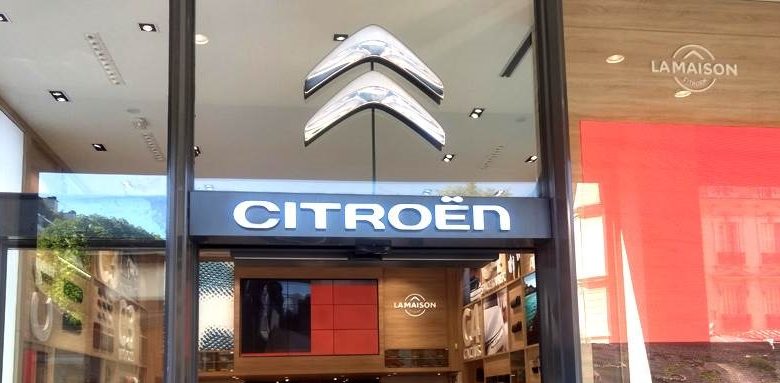 The PSA group has shown a lot of interest in India as their next major market. Back in April of 2019, PSA officially announced their entry in the Indian market with the unveil of the C5 Aircross. Europe's second largest car maker has announced a top down strategy for India which will begin from the launch of the C5 Aircross in July this year.
And now, it seems like PSA is well ahead of it's plans and is also very serious. Some reports and photos have appeared online showcasing fully finished PSA showrooms across some cities in India. These cities include Bangalore, Hyderabad, Ahmedabad among others. PSA is already on its way to create brand awareness since, they would be launched as a premium offering and crunching high sales numbers would be tougher.
What's more is PSA will continue with the 'La Maison' (french for home) theme that they have in Europe. Under this theme, PSA build smaller and compact outlets rather than humongous and opulent showrooms to woo their customers. PSA believes in inviting customers to a place like home and thus, wooden themes and beige earth tones are used in their outlets.
The 'La Maison' outlets can be as small as  sq. meters. It's just about enough to accommodate two vehicles, a small cafe, discussion area and an interactive digital system which will allow customers to configure their cars online. And trust me, this home like environment with the bright orange PSA theme has its own charm.
When launched, the C5 Aircross  would rival the Tata Harrier, Jeep Compass, Hyundai Tucson, VW's upcoming T-Roc and Skoda's upcoming Karoq. Although, the Rs. 25 lakh price mark might turn some heads towards the other way. By 2021, PSA plan to sell their locally built cars which can be a game changer for the industry since, PSA will be the only other European manufacturer after VW, to sell vehicles in the 15 to 30 lakh price range.