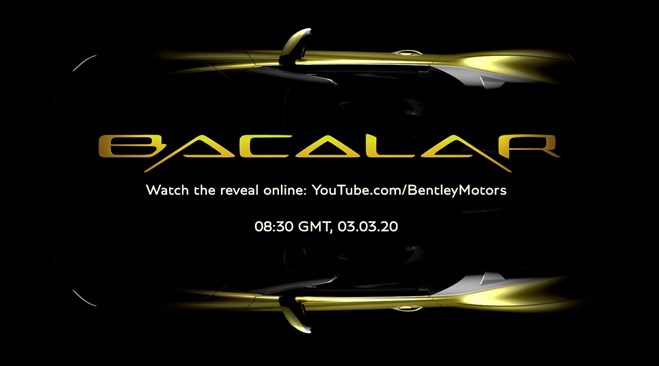 Mulliner is Bentley's luxury coachbuilding and customization arm. They make the most luxurious and painfully expensive examples of the already expensive Bentleys for the very high end clients. Being the older coachbuilding company, Mulliner is for those who want to distinguish themselves from the "normally rich" society!
Following the cancellation of the Geneva International Motor Show, Bentley Motors will be holding a digital press conference at 08:30am GMT on 3 March 2020 to unveil the Bentley Mulliner Bacalar. This new GT would be only the second two-seat Bentley since 1930. So, Bentley will now sell the "normal" Continental GT and the higher end Bacalar alongside it.
Exquisitely hand-built by Bentley Mulliner, the oldest coachbuilder in the world, the Bacalar represents Grand Touring at its most exhilarating. Inspired from the centenary concept EXP 100 GT, the Bacalar will use sustainable and ethically-sourced materials in conjunction with Bentley's lusciously luxurious design. One thing we know for sure is the presence of drama… unmistakbly Bentley.
The two-seat layout and wraparound cockpit of the Bacalar creates a luggage space behind those expensively stitched front seats. It will be filled by a bespoke pair of travel cases trimmed to match the interior materials, all of which are also sustainably sourced. The Bacalar is expected to arrive in the same segment as the uber luxurious Rolls Royce Wraith Black Badge but, will offer more performance thanks to Bentley's tremendous engineering.
You can watch it live here: www.youtube.com/BentleyMotors