Formula 1
Indian Formula 2 driver sets fastest time on day 2 of pre-season testing!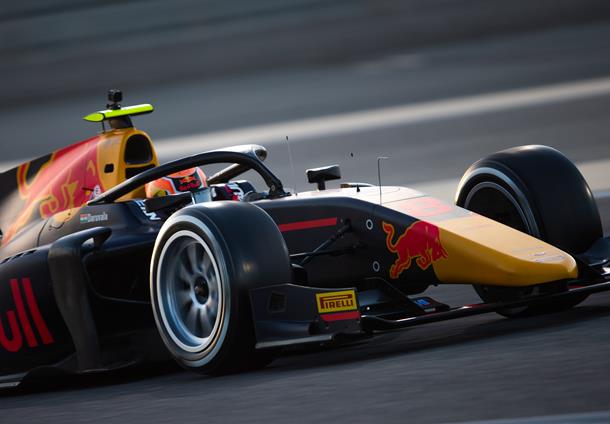 Indian Formula 2 driver Jehan Daruvala, who is a newly signed Junior at Red Bull, set the fastest time in day 2 of pre-season testing in Formula 2.
Jehan drove the F2 car for the first time at this test in Bahrain and set the track on fire. What's even more impressive is that Daruvala topped Pedro Piquet's time by 0.231 seconds! Ex-Formula 1 racer Sergey Sirotkin – testing for ART Grand Prix – led the times into the final half-hour of running although an incident involving Sean Gelael brought it to a halt with 17 mins remaining.
Following the restart with seven minutes left, Pedro Piquet was all set to repeat his fiery laps by topping the times on day one as he bettered Sirotkin's benchmark by 0.111 seconds in his Trident car. So, when Jehan managed to go even faster, it did put a lot of people on the edge for this new blood. If you think about it, a redbull signing means a lot. Redbull has thrown some of the best drivers in the F1 pit including Sebastian Vettel, Max Verstappen, Mark Webber, etc. So are we going to see the next F1 superstar from India? Only time will tell!
P.S. – We BADLY want an F1 driver from India competing the top spot so don't mind if we mindlessly cheer this new finding!