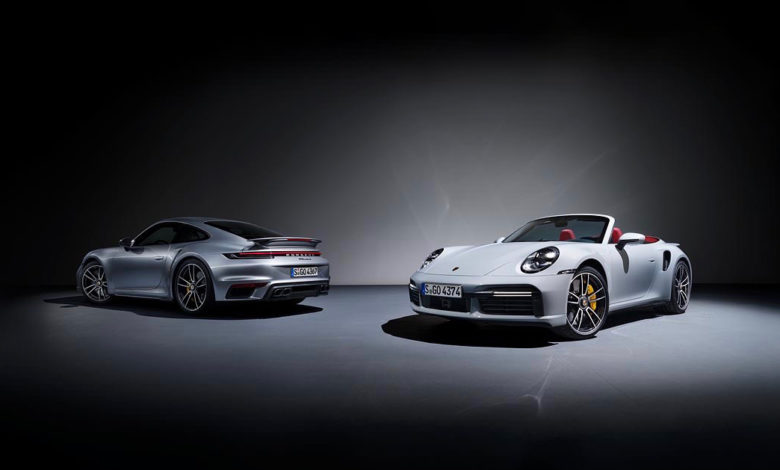 As the world has progressed towards a new decade, Porsche the Stuttgart manufacturer, today launched the latest iterations of its 911 lineup. Earlier stated to be showcased at the Geneva Motorshow, it was showcased at a press conference. The new car has more power, and enhanced driving dynamics like never seen before. The new 911 comes in both Coupé and Cabriolet avatars.
Power unit:
The power for the new 911 is sourced from an all-new 3.8-liter boxer engine with two VTG (Variable Turbine Geometry) turbochargers, which pumps out 478 kW (650 PS; 911 Turbo S Coupe, while 911 Turbo S Cabriolet: Churns out 51 kW (70 PS) more than its predecessor. Maximum torque is now at 800 newton meters (an increase of 50 NM from previous gen). The Turbo-specific eight-speed Porsche Doppelkupplung (PDK) chops the zero to 100 km/h in 2.7 seconds (0.2 seconds faster), while top speed remains unchanged at 330 km/h.
The use of VTG in culmination with piezo injectors and adjustable flaps has increased the revving capability, torque and overall power delivery.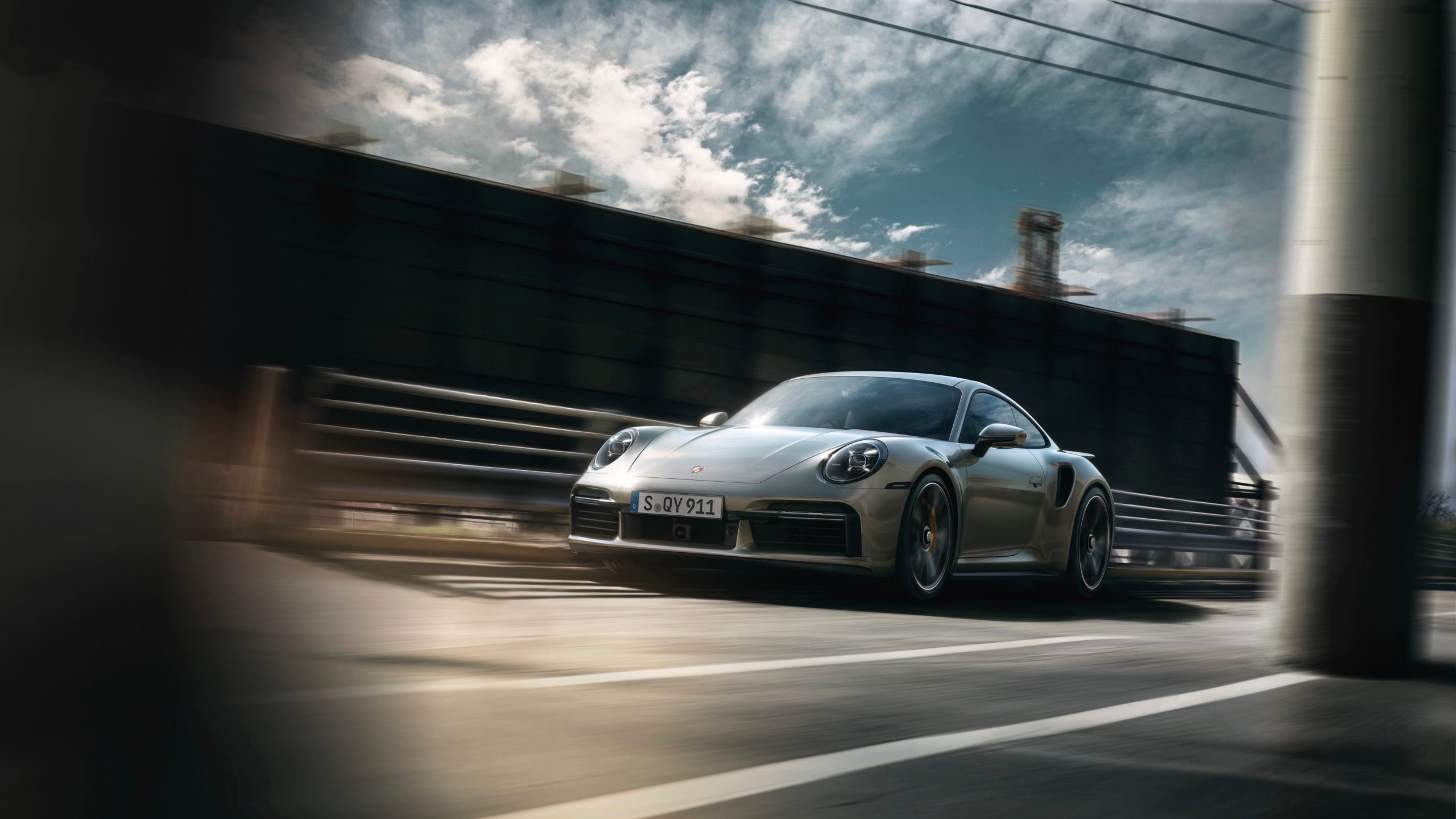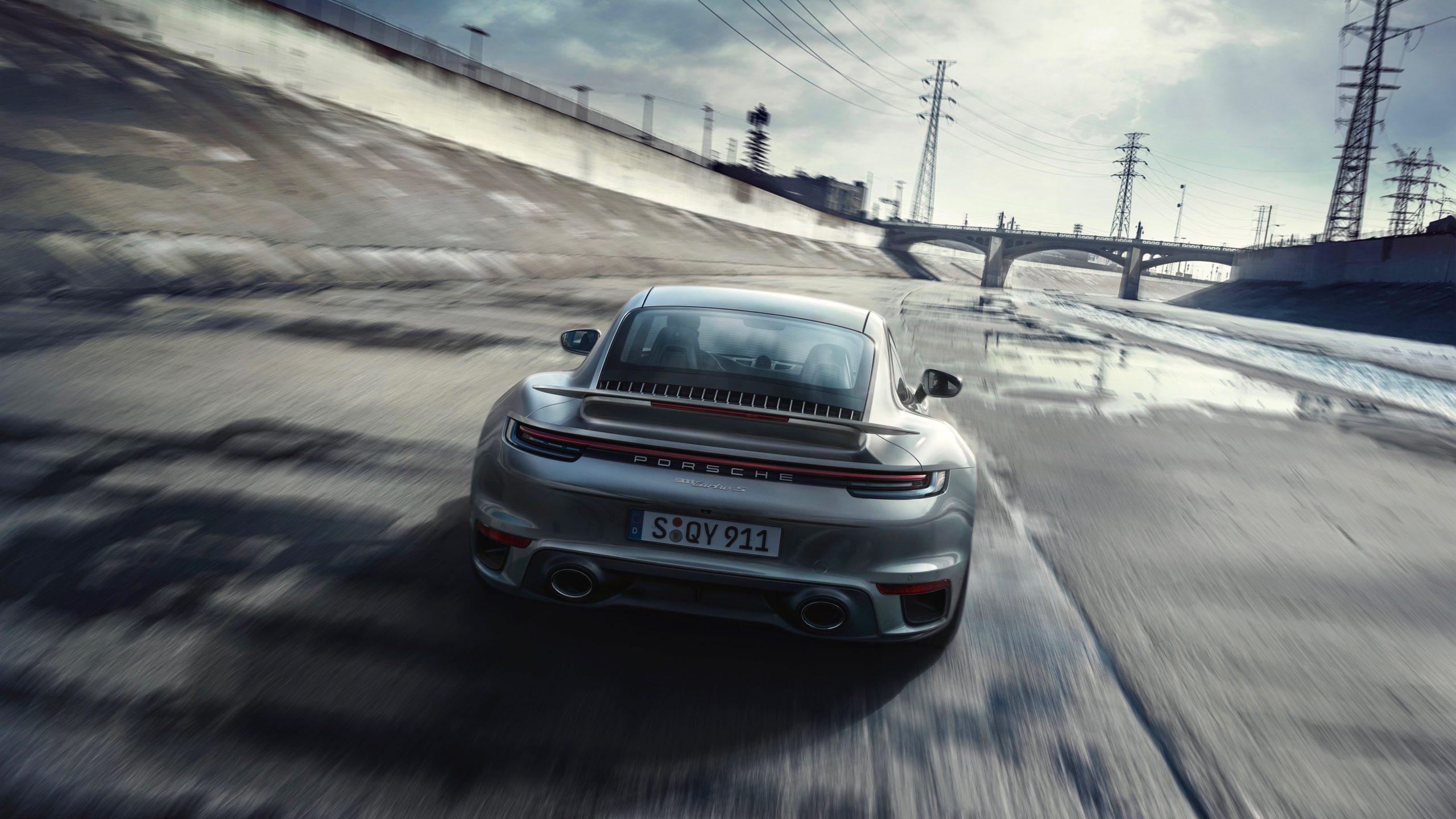 Exterior
As they say the wider the smile, the better the looks, well Porsche took it quite seriously cause now The Body is 45 mm wider from the previous-gen which has seriously enhanced the overall driving dynamics of an already perfect machine. The smooth flowing lines and the aerodynamic shape are unmistakenly Porsche. The new adaptive aerodynamics include controlled cooling air flaps at the front, and a much larger rear wing at the back for even more downforce(The G's that this beast will pull in the corner would be insane).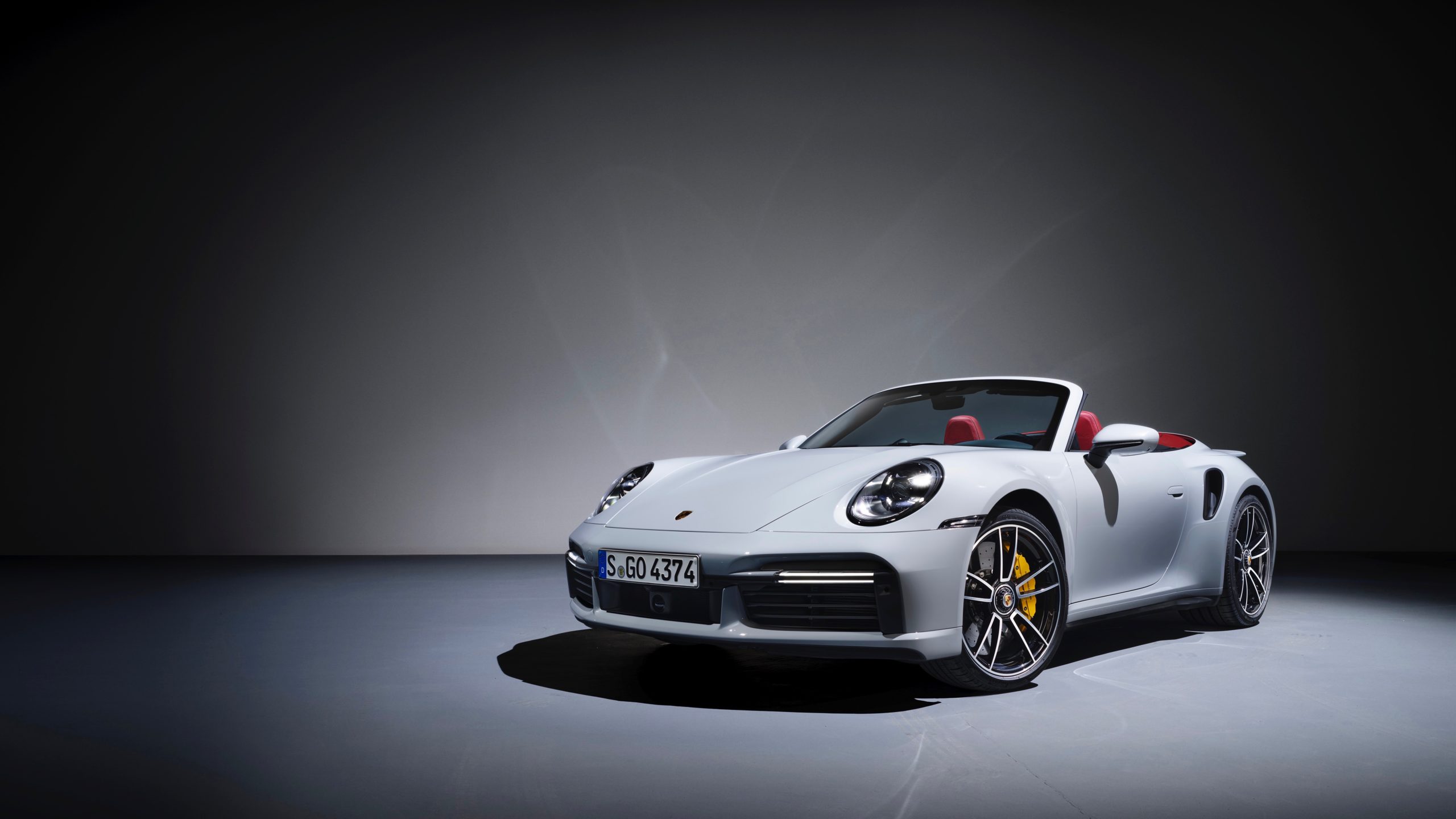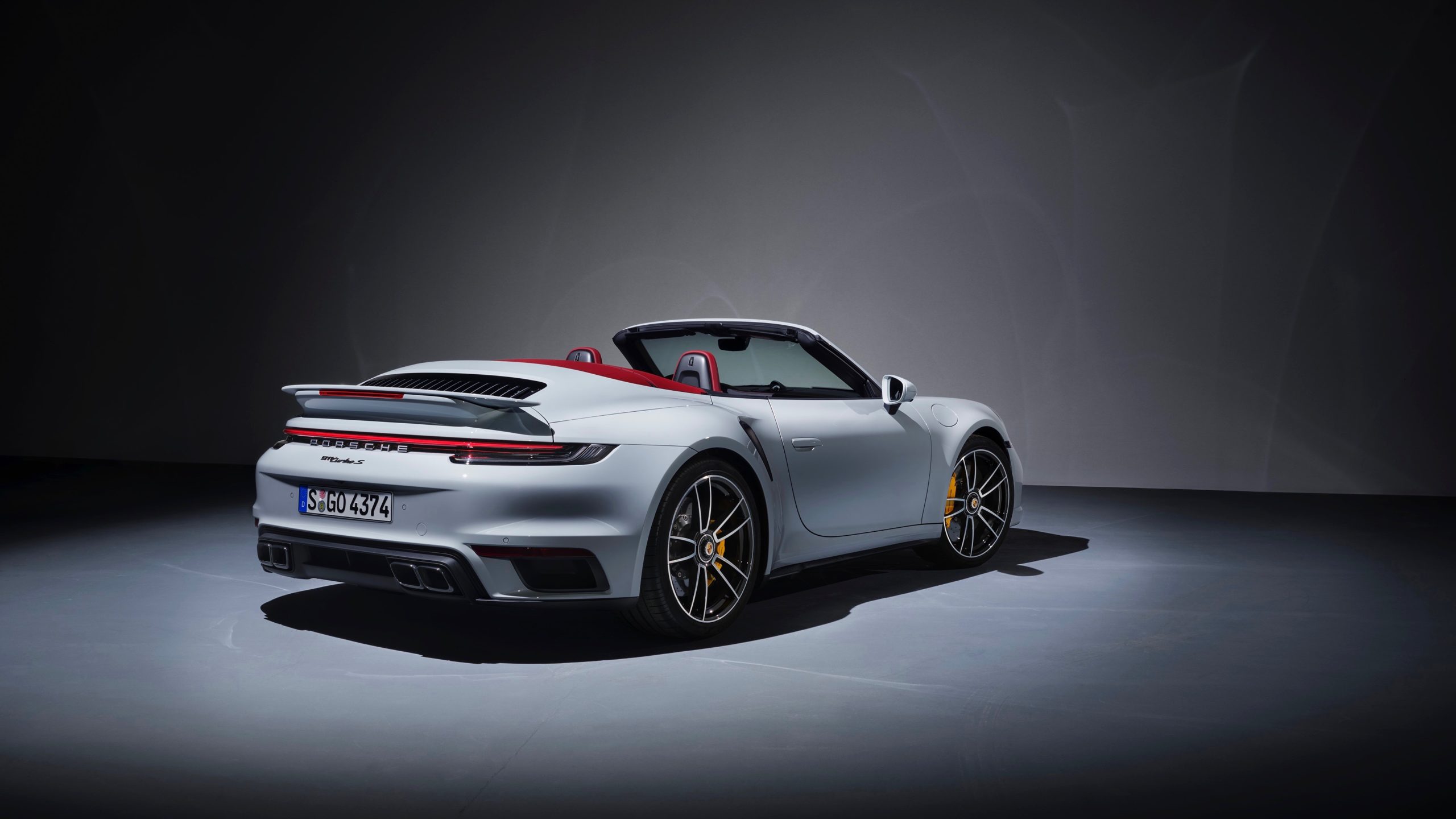 And finally, For the first time in the history of 911, the new 911 Turbo S transfers its power to the road with two different sized tyres: it has 20-inch tyres in the front and 21-inch tyres at the rear. This might sound odd, but it increases the new 911's agility and sportiness on the tarmac
Interior
They say everything that glitters isn't gold, but Porsche might disagree as the new 911 is gold both on outside as well as on the inside. The Interiors are luxurious and sporty at the same time. It has all the bells and whistles you might expect from a 2020 supercar and more. There is carbon fiber and leather all over. The stitching found on the 18-way adjustable sport-seats pays homage to the first 911 Turbo (type 930) (Talk about attention to detail).
Plus, Porsche is offering a newly designed two-tone interior option through its Porsche Exclusive Manufaktur.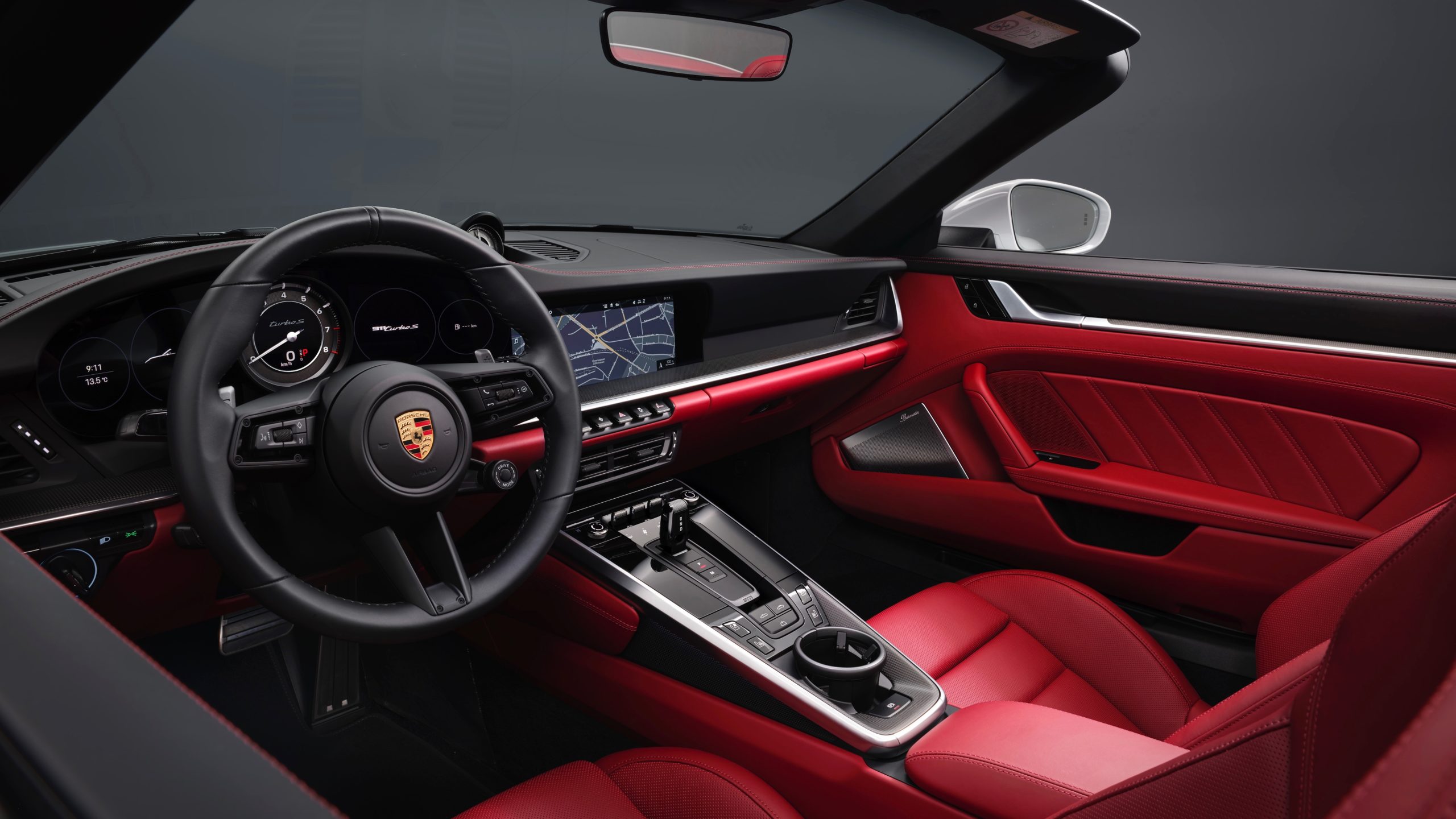 The New Porsche Line up will be a hoot to drive both on track and street. With its new updates, it seems like Porsche isn't done with their chase of perfection and might be on the way to perfect and outdone their already perfect driving machine. Enough talk, have a look at the new but, not very different… Porsche 911 992 gen image gallery: