Auto Business
Aston Martin V12 Speedster- The Flying ace of Supercars.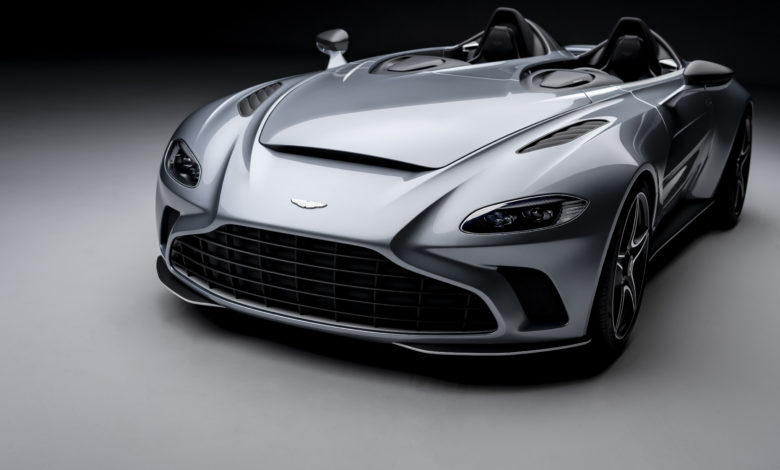 Aston Martin unveiled the new V12 Speedster at their Gaydon Headquarters.The Car is stated to be built in limited numbers, and only 88 examples would be made ever. It is created by the Exclusive customisation service Q – by Aston Martin (Quartermaster, 007 anyone?).
This beast draws inspiration from the rich aviation history of Britain and is sculpted to attain high speeds while keeping stability. An example is also covered in F/A-18 Hornet's livery to emphasise on the same. The New V12 Speedster uses Aston's new aluminium bonded architecture, and it also shares a lot of elements from DBS Superleggera and Vantage to create a unique platform of its own.
The event was initiated by Aston's latest saviour who will also be taking Aston Martin as a fully functional works team in F1 from 2021. Yeaup! Lawrence Stroll himself addressed the audience via YouTube. The event also featured some staggering sales numbers of the Aston Martin DBX – Aston's first SUV. He stated that the DBX has sold in more numbers than other vehicles and that too for 2020 bookings alone. The whole event was hosted by known YouTuber Mr. JWW who took us on tour of the vehicles. So while we were expecting to see the new Vanquish, we were not disappointed as much thanks to the Speedster.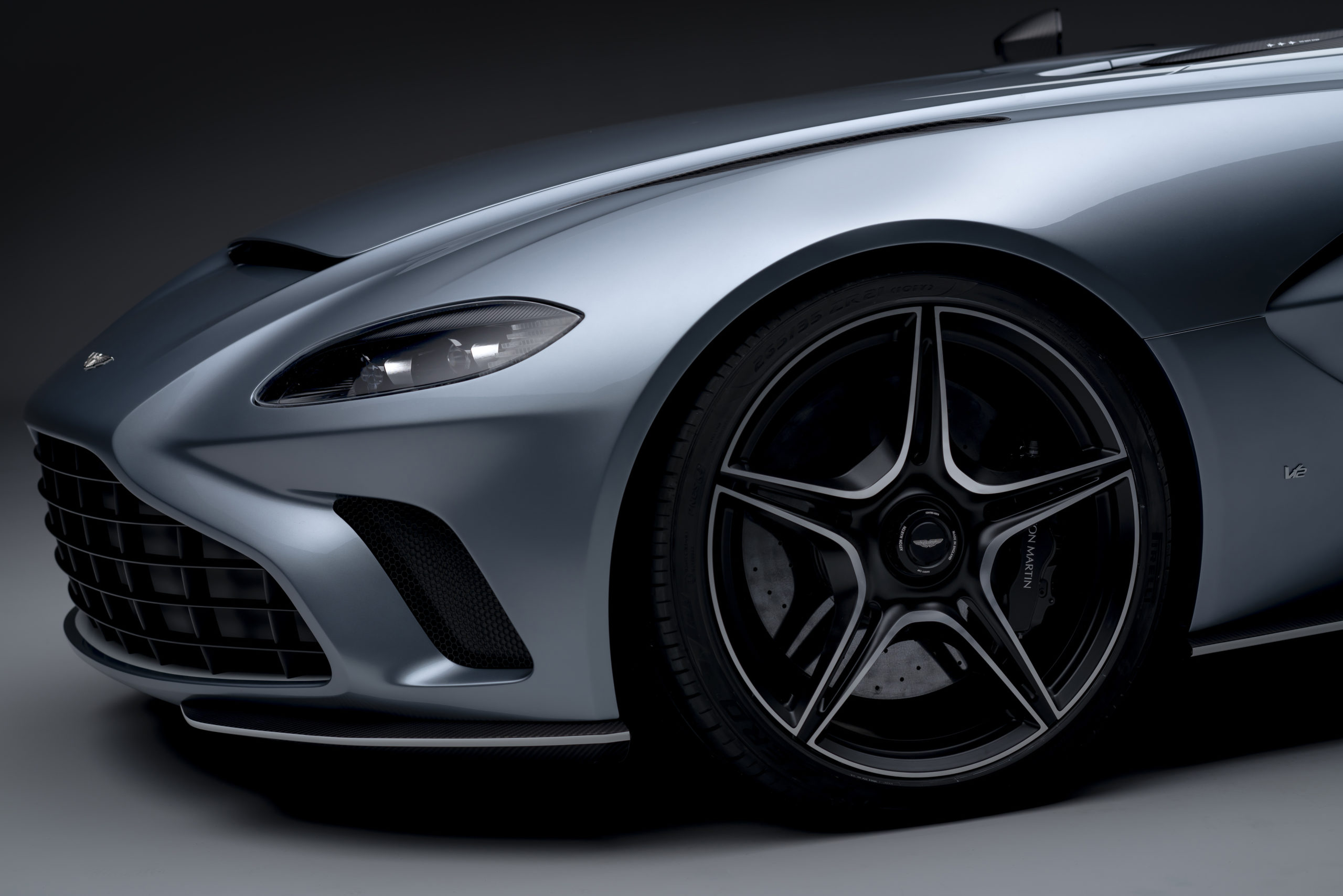 The New V12 Speedster features independent double-wishbone suspension at the front and a multilink rear suspension at the rear. This is lieu with the adaptive dampening enables the Car to stick to the tarmac and also delivering impressive handling. The Chassis of V12 Speedster is almost entirely constructed with carbon fibre to attain maximum rigidity and lightness.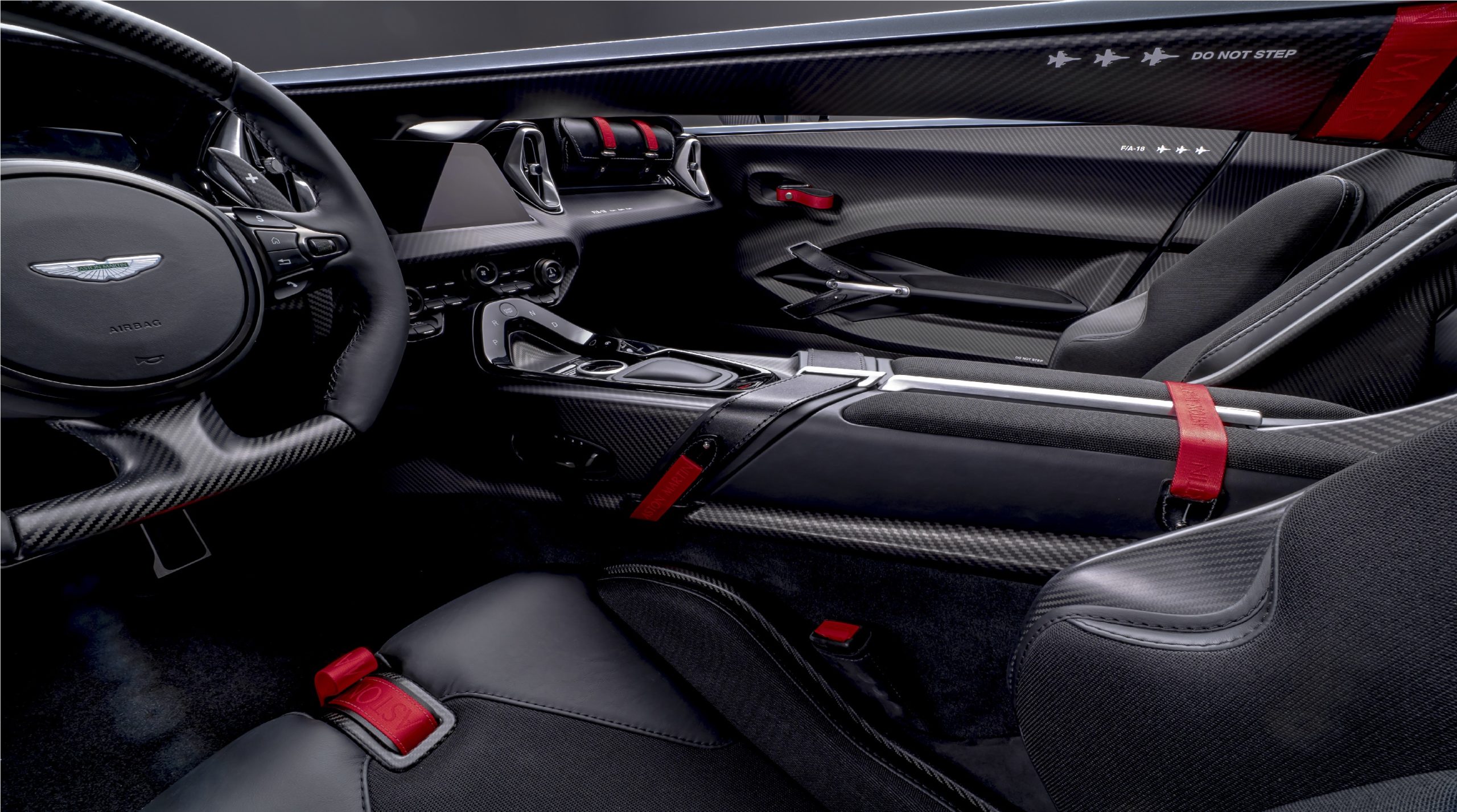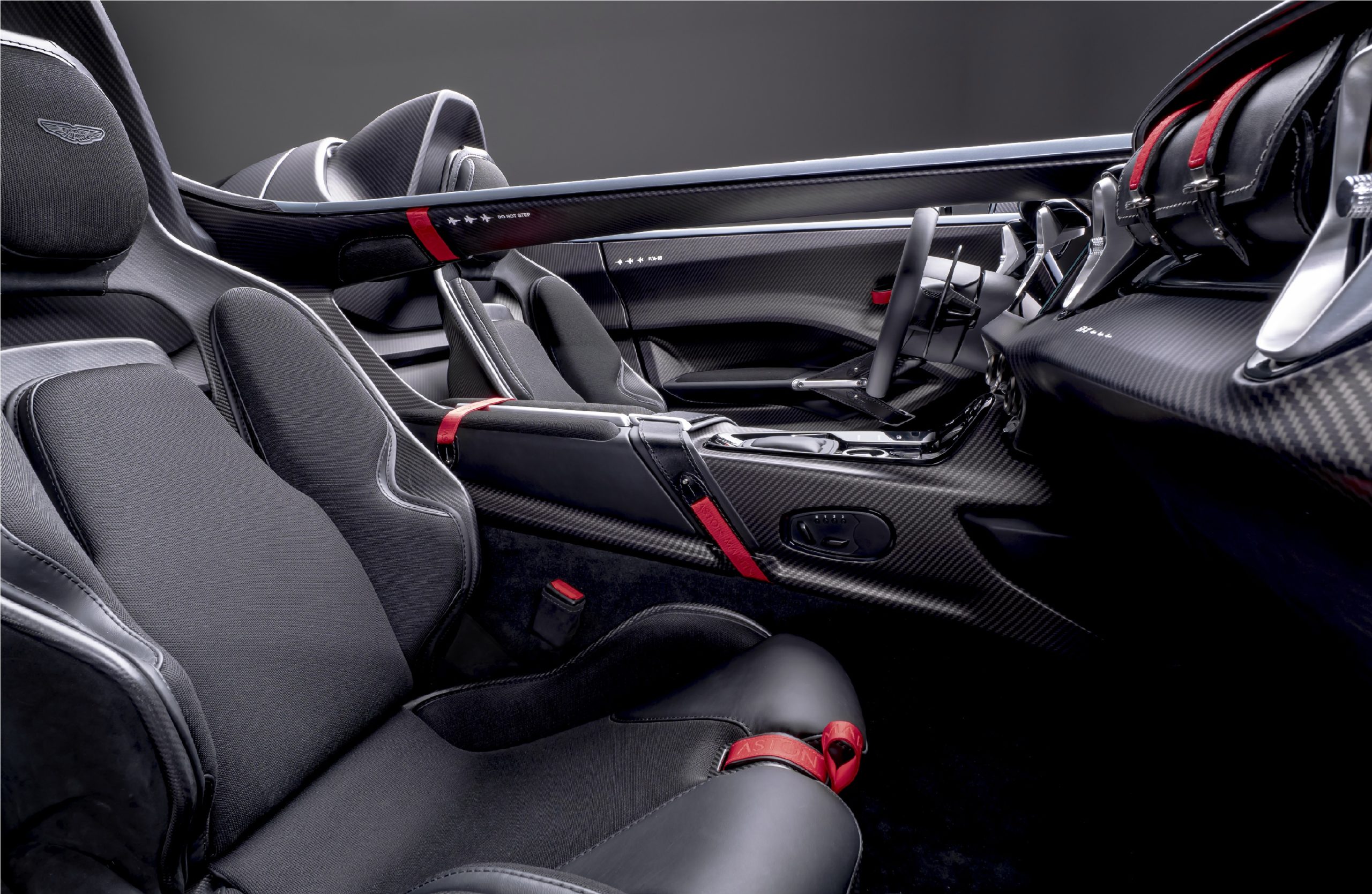 On the power front, it features a 5.2 litre, twin-turbo V12, churning out 700 fat ponies and 753 Nm of torque. The engine is the front-mid mounted and is mated to a ZF 8 speed Automatic Transmission with a Limited Slip Differential at the rear wheels. The V12 Speedster can boost form 0-100Kmph in 3.5 seconds and can warp to a limited top speed of 300 kmph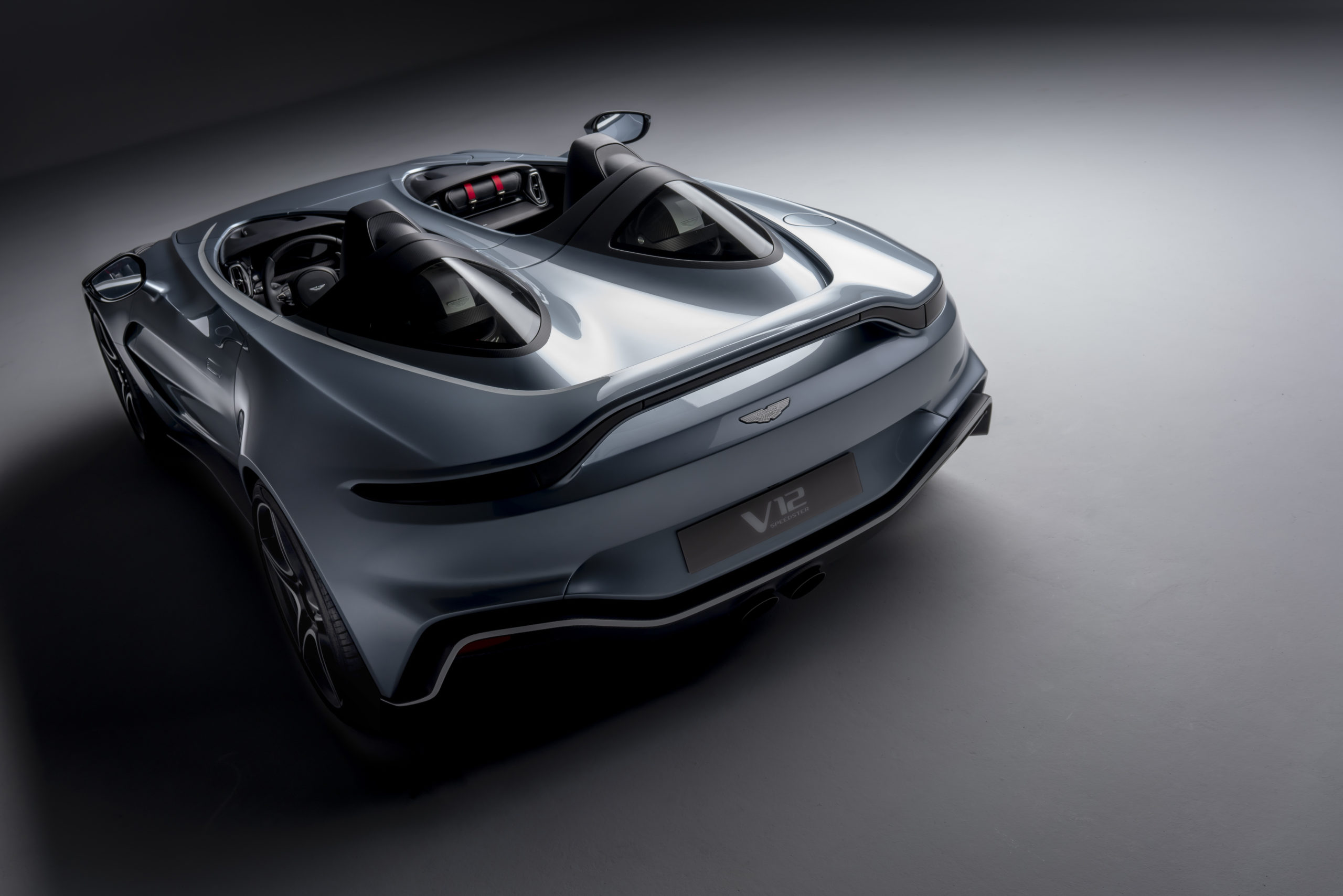 The fully open roof and no windscreen adds a whole new layer to the Car, which is unique and multiplies the thrill of driving to a higher level. The grunting V12 chosen is apt as what Aston was chasing with the new Speedster couldn't have come into fruition if they would have used a V8 or V6.
On the interior front a dark satin chrome, black leather, vivid red Aston Martin scripted door pulls, and machined aluminium pieces pay homage to the fighter jets the Golden era of British Aviation History.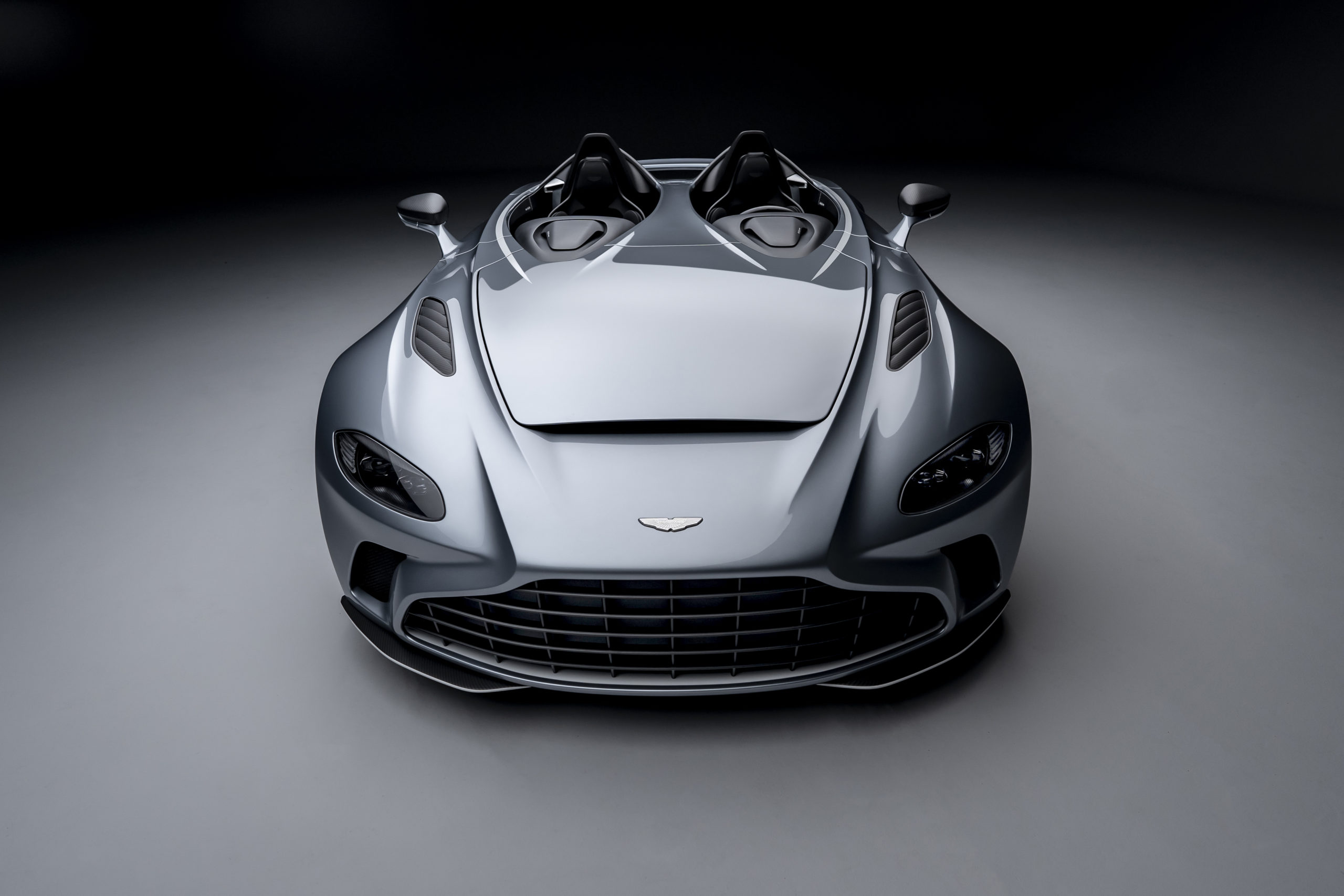 With just 88 examples ever to be created, the new Speedster is a rare arrow of a kind, and with a price tag of £765,000 including VAT, it will be more precious. Deliveries are slated to start in the Q1 of 2021.