Auto Business
This is the Koenigsegg Gemera – Hyper-family-car with 1700HP and 3500NM of torque!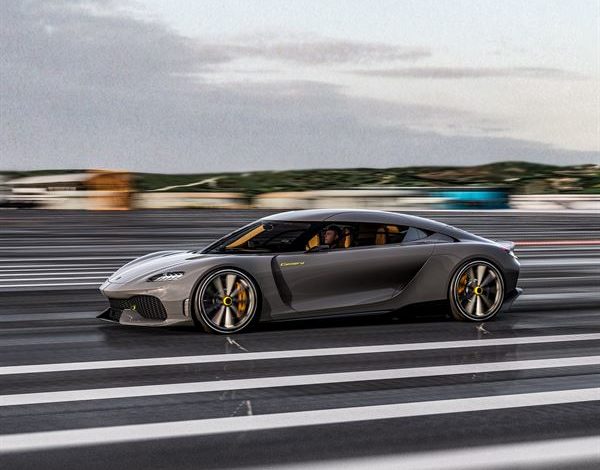 As if Koenigsegg needed a car to prove what they can do. Still, they do it. And man do they do it with a bang! The Koenigsegg Gemera is a 4 seater 1700 HP gearless hypercar… and much much more. It's what they call, a MEGA GT. Let's find out why! (Spoiler alert: It really is)
Gemera means 'to give more' and this car is the epitome of that phrase. Here's a list of the specs:
4 seats capable of seating adults upto 2m in height (with 2 cupholders each for the rear passengers)
A 3 cylinder 2 liter combustion engine with 600 HP and 600 NM of torque
3 electric motors with 500 HP and 1000 NM each
Koenigsegg's gearless Direct Drive System
First AWD from Koenigsegg
A total of 1700 HP and 3500 NM
1000 Kms range
Top speed of around 300 Kmph on electric motors only
0-100 Kph in 1.9 seconds
Pricing starts at $1.5 million
Titanium Akrapovic exhaust
Luggage capacity of 4 full sized carryovers
The car has a total of 2000 HP which nets down to 1700. If there were companies claiming they have the most powerful 3 cyl engines well, Ksegg just bowled them out. But, to be fair, the cylinders in Koenigsegg's engine are bigger than normal and hence, the piston bangs produce a raspier and louder melody. To add to the same tune is a titanium exhaust system from Akrapovic.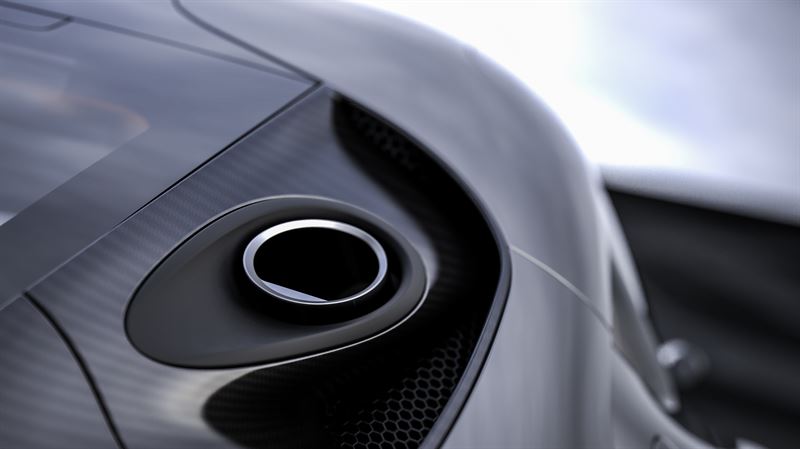 Design
There are hypercars and then there are Koenigseggs. You see, a Bugatti Chiron Supersport or even the normal Chiron don't offer big enough storage options… let alone an infotainment screen. Same is the case with the LaFerrari. Let's not forget that all of these cars are over a million dollars. But, the Koenigsegg Gemera offers USB-C ports, wireless charging pads, a big enough infotainment to match the Teslas and most importantly 2 ADDITIONAL REAR SEATS. Not just any seats but, the ones where you can get in without moving the front seats. In fact, the doors open so huge that ingress and egress would be as welcoming as a Rolls-Royce.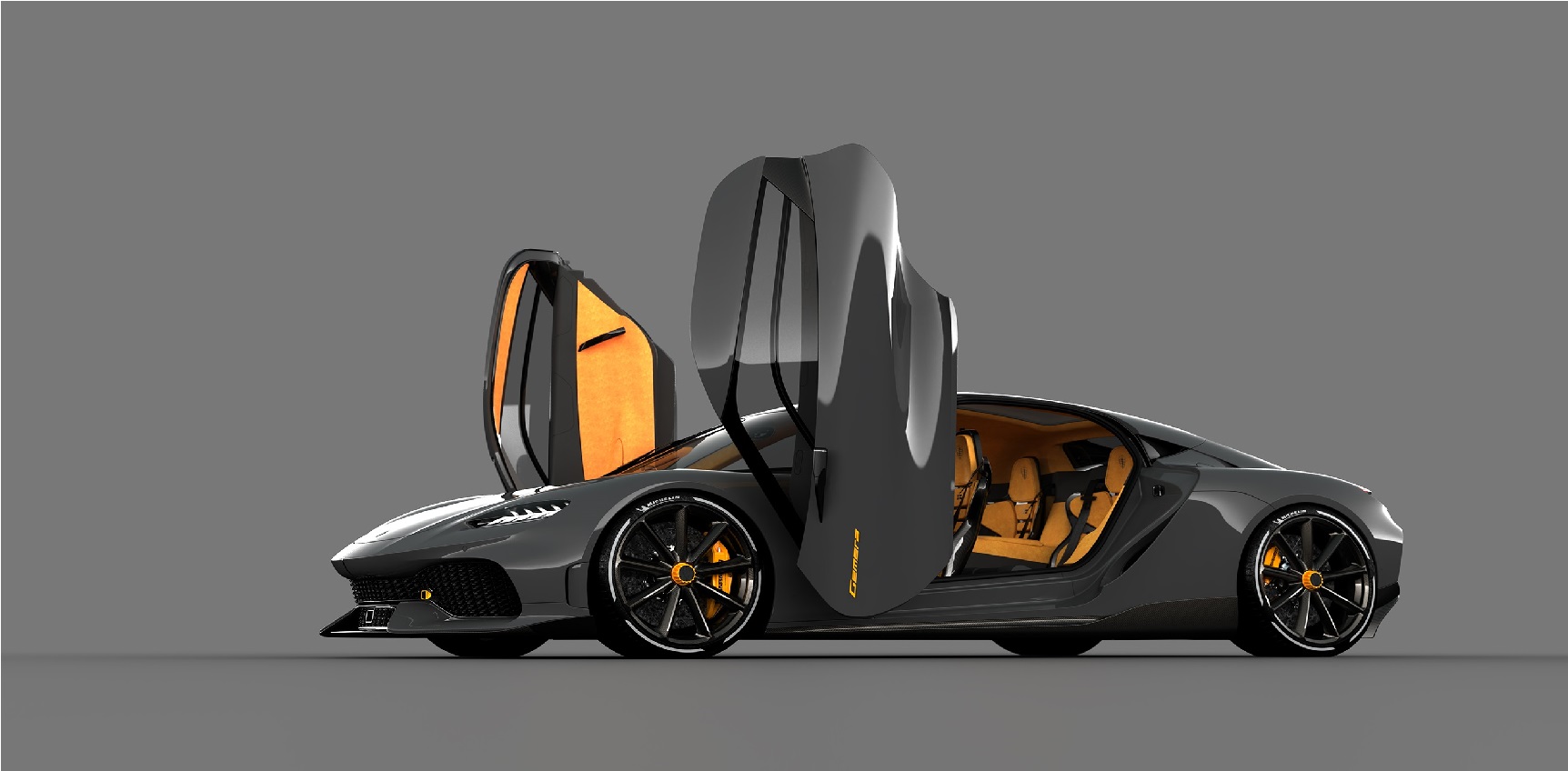 I haven't even gotten to the best part yet. The doors are dihedryl and therefore, take much lesser space on the sides. There are sensors to predict curbs and roof-line in order to prevent any scratching. So, if you wish, you can park it in tight spaces. There are 2 cup-holders for each of the rear passengers, same at the front. One for cold drinks and one for hot drinks for EACH passenger. There are a couple of USB-C ports, a wireless charger AND an infotainment screen for the rear passengers as well. The seats are made from memory foam so they'll be astonishingly comfy, it gets unlimited and 24×7 internet access and it also has ISOFIX seat mounts and yes I'm also wondering… what a lucky kid. Plus, even if looks are subjective, there would be VERY FEW people who'd not call this a masterpiece of artistry.
Engineering
I know, this started to sound like a GT/Luxury car's review. So, let's get to the "Hyper" specs. The car's 2 litre engine combined with three 500 HP electric motors net a total of 1700 HP and THREE THOUSAND FIVE HUNDRED NM of torque. This jets the car from 0-100 KPH in 1.9 seconds. The top speed is also expected to be above the 400 KPH mark and it can hit around 300 KPH on electric motors alone.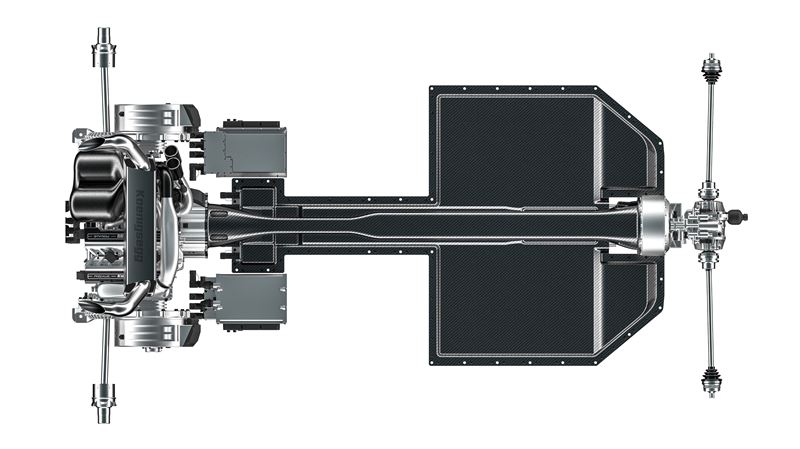 Because the fuel cells in the batteries make them heavier, Koenigsegg decided to go for the old fashioned way. But, they still wanted this car to be CO2 neutral so they did it exactly how Koenigsegg would. The combustion engine is flex fuel. You can run it on ethanol, methanol, E85 biofuel or even "Volcanol" found in Iceland. So, it is CO2 neutral if not run on petrol. The car doesn't have gears and features the Regera's direct drive system which essentially transfers all the power linearly to all 4 wheels without the transmission hassles. The best part of all this is that the car has a total of 1000 Kms range. Moreover, we don't have to compromise with the engine melody in order to be eco-friendly to mother Earth. Take a bow people! Christian did what mass manufacturers claim to be undoable.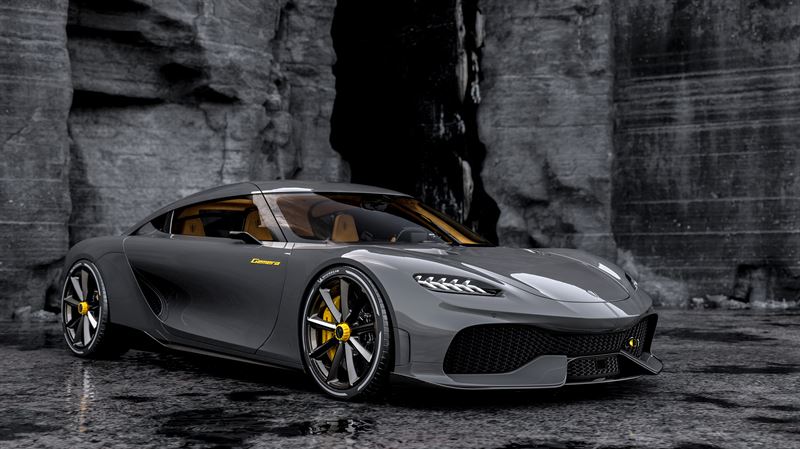 Deliveries will start by next year and since, Koenigsegg are now producing a car per week, they plan to deliver all of their Regeras this year. Only 300 models of the Gemera will be made with a starting price of $1.5 million before options. So, not exactly cheap but hey! You get your money's worth. Bentley is asking more than this for their rebadged Conti GT called the Bacalar so… you get the point.
Koenigsegg were very serious with their egg shell and have been able to carve out a huge amount of space from a mid-engined hyper car. They have made exactly the car for rap videos and for the very wealthy wanting to go for a road trip with their friends.
I am not someone who goes for looks but woah! Check out the looks of this car: