Auto Business
News
Mercedes-AMG joins in to help fight the battle against Covid-19
The Mercedes AMG F1 division will be producing CPAP devices for the Coronavirus inflicted patients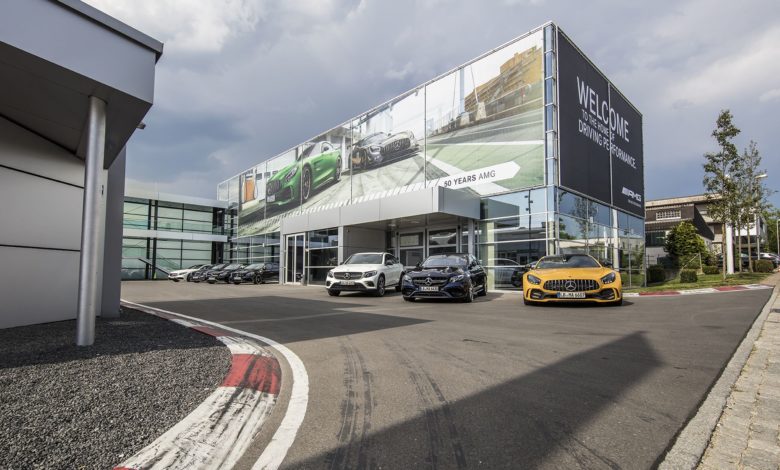 Covid 19 is spreading in large numbers, hospitals are doing everything they can to treat the patients, with the limited resources, and as you read this, the resources are diminishing in great numbers. The lack of resources has led to many patients dying, and even some doctors contracting Coronavirus, which is extremely unfortunate. To bridge this gap of resources, many companies have invested huge amounts of money to arrange for the resources and equipment to be bought. Other companies, many of them motor companies have decided to built the needed equipment on their own, and provide it to the hospitals.
Ford, GM, Tesla, Maruti, Mahindra and Hyundai have already begun working on making ventilators, testing kits, masks, gloves for hospitals, and this kind of an effort from these companies is genuinely very heartening. Companies originally working to attain profits, known for their materialistic sides are now working towards more humanitarian objectives. It is acts like these which will help us flatten the curve of Covid-19.
Another motor company which has decided to contribute to helping is the F1 team of Mercedes AMG i.e. Mercedes AMG Petronas F1. The F1 team who has a great record with racing by winning 6 constructor's championships in a row, is now using their abilities in making CPAP (Continuous Positive Airway Pressure) devices.Oh! And they will be doing so in association with the engineers of University College London. The F1 team has already sent 40 of these devices for trials to the University College London Hospital and a few other hospitals. If these devices pass the trials, then Mercedes will start building a 1000 CPAP devices a day.
Covid 19 attacks the respiratory system of a person, and this makes breathing extremely difficult, and in such a situation, a ventilator is often the answer to help the patient in breathing. However, a CPAP, can be used to provide oxygen to the lungs, thus reducing the pressure on ventilators, and allowing doctors to use them for very serious cases.
UK's Medicines and Healthcare Products Regulatory Agency has ratified the use of the the CPAP devices made by the F1 team of Mercedes-AMG , and all they need is to pass the trials and then the CPAP devices can be used in the hospitals. Mercedes AMG has utilised their off-time from F1 very efficiently, and are saving lives with their efforts in the medical field. I hope this act by Mercedes inspires other motor companies and F1 teams to help in their own way, to fight Covid 19.