Auto Business
News
Maruti hit by Covid-19, sales slump 47% in March 2020
The stoppage of production and lockdown of states has made life difficult for the Auto Industry in India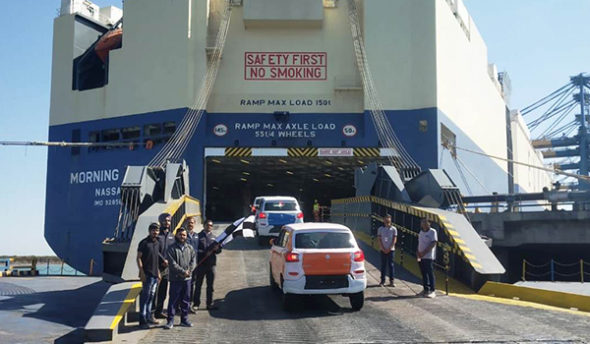 Maruti Suzuki is the Indian market goliath. Out of all the cars sold in India, 50% are vehicles made by Maruti. But, Maruti had been on the receiving end of a break of customer trust. It's sales were dipping low partly due to the automotive slump and partly because of Maruti's constant ignorance towards build quality and safety standards of their cars. Manufacturers like Hyundai, Kia and even Tata Motors had been capturing customers with their new age cars that are Global NCAP tested. And then, the world was hit by COVID-19.
Covid-19 forced many states in the country to apply a lock down for the safety of the citizens, and only essential services were permitted to function. As the Auto Industry does not fall in the essential services sector, most auto companies had to shut their production down temporarily to help curb the spread of Coronavirus. This has hurt the auto industry where it hurts most, the sales sector, and Maruti Suzuki India, India's most successful auto industry company announced that they sold 83,792 vehicles in the month of March, 2020 which may seem like good numbers, but for an over achiever like Maruti, who sold 158,076 cars last year in March, these numbers would rattle them. However, Maruti Suzuki cannot be blamed for this diminishment of sales, as the sole reason is the deadly Coronavirus which refuses to release the world from its clutches.
Between FY 2019-2020, Maruti Suzuki sold 1,563,297 vehicles, and between FY 2018-2019 they sold 1,862,449 vehicles, this is representative of the how a month of lockdown has adversely affected the company. All the segments of Maruti have shown a decline in sales, whether it is the mini+compact segment, mid-size segment, utility segment, vans or light commercial vehicles, all of these segment have sold much lesser vehicles in comparison to last year.
Cars belonging to the mini and compact segment such as the Alto, S-Presso and WagonR, Swift, Celirio, Ignis, Baleno, Dzire attained sales of 56,507 units, and the same segment sold 99,358 vehicles last year in the month of March. The total sales, with a year by year comparison of 2019 and 2018 would be 1,035,386 and 1,240,854 respectively which shows a 16% reduction. This segment of Maruti is mostly responsible for a high percentage of the sales which makes Maruti's total tally of sales much higher.
Similarly, another segment which helps Maruti rope in a lot of sales is their utility vehicle segment which consists of cars such as the Brezza, S-Cross, Gypsy, Ertiga, XL6 and these cars sold 11,904 units in comparison to the the 2018's March where these cars sold 25,563 vehicles. On an annual basis, this segment together sold 235,298 units in 2019, and in 2018 they sold 264,197, representing a 10.9% decline. More than the March shutdown, what hurt this segment was the transition of BS4 to BS6 which drove customers away from their diesel BS4 vehicles, which sold like hotcakes in the form of the Brezza especially.
Maruti is not alone to suffer during this lockdown, as companies like Hyundai, Toyota, Mahindra and Mahindra, who sell vehicles in large units have been forced to shut their industries, and remain idle until this pandemic is dealt with. If this lockdown continues, and industries are forced to stay shut, the financial loss will be drastic and will propel the Indian Auto Industry into a recession like scenario. Unfortunately, nothing can be done to avoid avert this situation, but what can be done is to maintain hygiene, wash hands, practice social distancing, and if we do these simple tasks properly, we can reduce the increase in cases, and flatten the curve.