Auto Business
Electric
News
Ford's Mustang Mach E secures more than 50,000 bookings!
If the 600k bookings of the Tesla Cybertruck weren't enough proof, Ford confirms that the First Edition variant of the Mustang Mach-E is completely booked out. So, yes! The people haven't just accepted electric cars, they're wanting them more.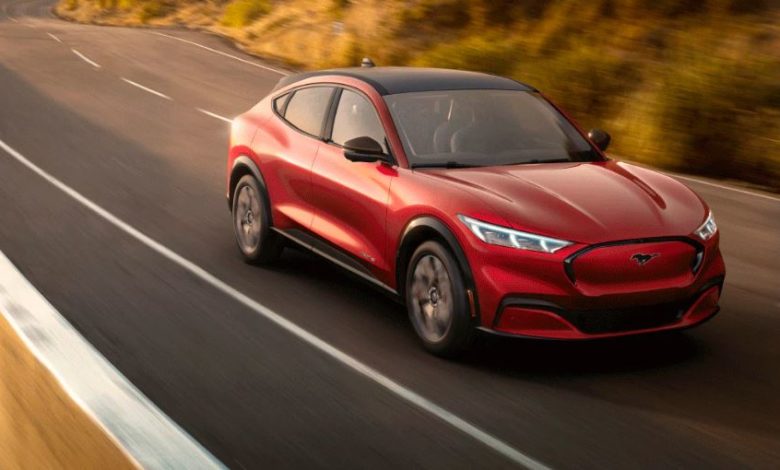 As a teenager I saw a movie called 'Gone in 60 seconds', and this movie introduced me to the Mustang, more precisely, a Shelby Mustang GT500 Fastback. As you can guess, I have been a big fan of the Mustang line up offered by Ford ever since. I am sure I was not the only one to love this car, and I will not be the last.
However, the Mustang badge is now being worn by a different type of vehicle, and when I confirmed this, I was uncomfortable. The idea that an electric SUV based vehicle would wear the Mustang badge muddled me, but that is what the future does, it confuses you. Eventually though, you begin to see how it makes sense. The same has been done by Ford, who has been working on making an electric SUV, called the Mustang Mach E, and it is preparing to shock its competitors.
The Mustang Mach E has garnered more than 50,000 bookings, and despite the Covid 19 crisis, Ford is planning on releasing the car as per schedule, which is during fall. The car however is not completely ready, and as Covid-19 has forced motor companies to disband and work from home, Ford has formed a team called 'Team Edison' which consists of members who have taken prototype Mach E's home, and are using their own home spaces to work on the car. This method is quite ingenious, and allows work to be done whilst also practicing important norms ( in current times ) such as social distancing.
Ford is working hard, and wants to make sure that they are able to deliver vehicles as per schedule, as the car has gained a lot of interest, and a large percentage of the bookings have been made by people, who have chosen to move away from the brand of the car they own, and Ford does not want to fail them by delaying the launch or deliveries. With 50,000 bookings, if Ford is able to convert these bookings into sales, it would make the Mach E the second most successful electric SUV (after Tesla). When the Mach E is released it would be taking on the Audi E-Tron, Jaguar I-Pace and the formidable Tesla Model Y.
The Mustang Mach E has something special, and that is history. The Mustang title imparts any Ford model with its historical relevance, and it does the same with the Mach E. Furthermore, an electrified Mustang is something which will surely shake the market, and I cannot wait to see how this car fares, once it is launched.