Auto Business
Electric
News
McLaren to launch the PHEV, which will be powered by a Hybrid V6 powertrain
The electrification of McLaren continues and they intend on releasing more conventional electric sportscars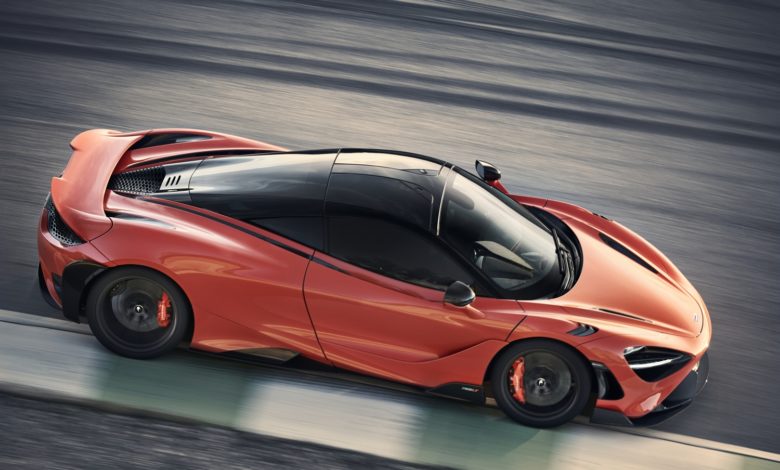 The McLaren family is about welcome another member, and as its 2020, the member must adapt to the upcoming future, which would require it to have some sort of connection towards electricity.
When we think about McLaren and electricity, any car enthusiast is bound to think of the raging monster, P1 which is a hypercar and frankly a speed demon. A few other electric cars which are present in McLaren's arsenal are the P1 GTR and the Speedtail.
This represents the fact that McLaren is capable of making able hybrid vehicles, and that is what they intend on doing, this year during summer, McLaren intends on unveiling an 'affordable' conventional hybrid sports car. When McLaren says 'affordable' they mean it would be priced north of $200,000, which is not 'affordable' for the regular joe. This model will be clubbed in with their 'Sports Series Tier', which has vehicles like the 540C and 570S.
This McLaren is nameless as of now, and is being referred to as the 'PHEV' which is an acronym for Plug-In Electric Vehicle, and this car is said to be powered by a twin turbocharged V6, which is a first for McLaren. Furthermore, while running on electricity, the PHEV is said to have a range of 20 miles / 32 kms, and because it is a performance oriented hybrid, this car will be able to cover those 20 miles in almost a jiffy.
Beyond this, information on this vehicle is scant, however, the UK government has decided to ban all fossil fuel and hybrid vehicles by 2032, which could make a hybrid like this irrelevant and obsolete. Jens Ludmann, chief operating officer of McLaren that a ban of this nature, especially on hybrid vehicles is too early, and that hybrids and fully electric vehicles are the future power trains that motor brands could adapt too.
I agree with him, banning fossil fuel based power trains is fair and understandable, but motor cars are yet to perfect fully electric vehicles, and the next best option to them is a hybrid, and the idea of banning it with the fossil fuel based cars does not seem all that sensible to me.
However, 2032 is still a good 12 years away, and until then car brands are free to work on models as they wish, but I hope that they also work on preparing themselves for the future, as that would make the transition from fossil fuel based powertrains to E.Vs a smoother one.
From what I have heard, the V6 hybrid engine of the PHEV is compatible with the V8 petrols of the McLaren stable, and if they do couple them together, a beast would be born out of them. I look forward to McLaren coming up with more hybridised vehicles, and who knows, maybe they would be able to build a car which would perhaps overshadow the P1.