Auto Business
News
The sticker price of the McLaren 765 LT is out and dare I say it's a 'good deal'
The 765 Long Tail(LT) is based on the 720S, the difference being it is meaner, faster and lighter.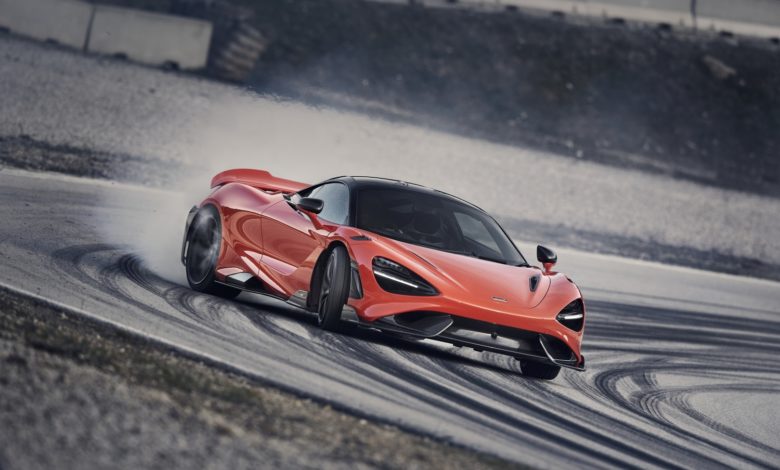 The extremely alluring 765 LT is now open for purchase, for a wee amount of $358,000. Taking the risk of being pummelled for this but, I think this pricing is reasonable for a car of its nature and segment. I am sure it would questioned if I have taken a leave of my senses to suggest that $358,000 is 'sensible pricing', however, this car and its features almost make this entire deal a value for money.
For the regular Joe (I don't mean Fat Joe), yes, it is outrageously priced ( I am a regular Joe and I feel the same). But, for the millionaire who looks to buy toys of this kind, they would probably see sense in my assertion.
Last month, McLaren introduced the 765 LT, and on looking at this car, a car enthusiast would realise that this car has been designed in a way that makes it extremely similar to the phenomenal McLaren F1 GTR Longtail.
It may look like the F1 GTR, however, the 765 is based on the 720S, and it is a thoroughly evolved vehicle. The 'LT' is an acronym for Longtail, and 'Longtail' at McLaren is referred to as 'Lightweight'. The 765 LT is 176 pounds lighter than the 720S and this shedding of weight is achieved by making use of a large amount of carbon fibre for its body instead of standard heavy materials.
Furthermore, the car has titanium wheel nuts, a titanium exhaust and polycarbonate windows and these have helped it lose some weight. It also loses out on a few comfort features to reduce its weight, features which regular vehicles would have, but this is not a regular car, is it?
The 765 LT shares the 4.0 litre V8 from its predecessor, but McLaren has modified the engine in such a way, that it now produces a blistering 755 ps, which is 45 ps more than the 720S. This tremendous engine is coupled with a 7 speed DCT, which is also used in the 720S, and this too has been updated,  which allows the 765 LT to have faster and quicker shifts. With all the updates and improvements, the 765 LT can bolt from naught to 60 mph, in just 2.7 seconds, and 0 to 124 mph can be attained in a 7.2 seconds.
The 765 LT gets an Alcantara trim as standard, but it can be changed to sporty seats or carbon fibre racing seats, which can be electronically adjusted, and to keep you toasty, the seats can also be equipped with a heating feature. Furthermore, a carbon fibre interiors package is also available, and this variant has paddle shifters, McLaren branded mats, and most importantly a reversing camera, which would be integral to reverse this long sports car.
The 765, being an LT variant, is not fitted with a music system, however, should the buyer want a system fitted in the vehicle, he/she could have a 4 speaker McLaren sound system, or even a blissful Bowes & Wilkins 12 speaker system, at no extra cost. For the ones who want further customizations to make their 765 LT look exclusive, McLaren's Special Operations will make sure that they are able to fulfil your wants.
So, with all these features and equipment, the 765 LT really does seem like a good deal but, if anyone is interested in buying the car, grab your cheque books (or cash) and run as only 765 units of the car will be built. McLaren has yet again outdone itself, and has provided us with another car which we will continue to rave about for the coming months. The 765 LT will start production from September this year, and it will be competing with the 911 Turbo S, Aston Martin Vantage and the Jaguar F-Type.