Auto Business
Electric
News
The Kia Seltos gets electrified, to be launched in China by the end of this year
After having a very successful start globally, the Seltos is now being kinder to the polar bears and will be released as a plug-in electric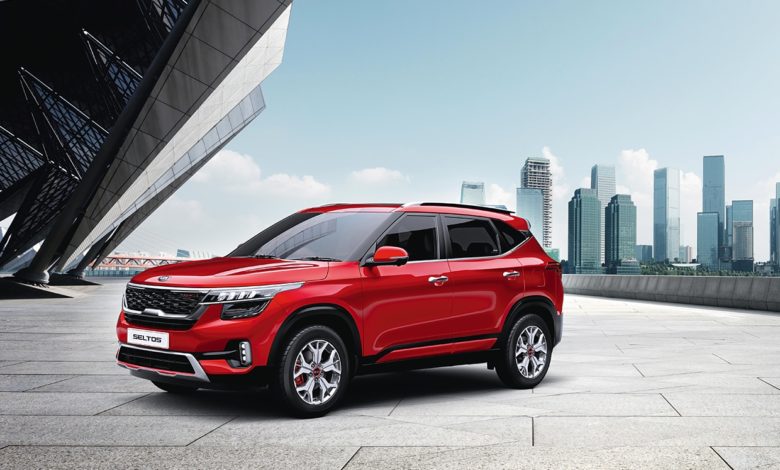 The Kia Seltos made its global debut in Korea, last year in July and since then it has been a winner for Kia. Not only did it break most number of bookings record, the Seltos has sold over 300,000 units globally.
It has established itself as a segment leader here, and it is not going to lose that laurel anytime soon. It has it all, great features, strikingly good looks, a comfortable interior with all the gadgetry one would want, 3 powertrain options and all these options are fun to drive.
The Seltos as a vehicle would receive a strong 9/10, why does it not get 10/10 you ask, well, that is because while making us humans happy, this car which runs on petrol and diesel, would not be particularly liked by the nature and the animals. Kia has heard the request from mother nature, and are acting upon this request by making the Seltos go electric.
The Korean automaker is launching the Seltos EV in China first, as China has a high demand for electric vehicles, and their policies on electric vehicles are also very friendly. It is believed that the electric Seltos will be launched post the second half of this year, and this variant of the Seltos will be manufactured at Kia's Jiangsu industry. This is a great step by Kia, as this is representative of the Seltos evolving, as electric variants of cars are the future.
Talking about powertrain, the Seltos is rumoured to use a 64 kWh battery, which is used by the Hyundai Kona and Kia Soul in the international markets. This battery is clubbed with an electric motor which makes a magnanimous 204 ps, and provides for a range of 400 kilometers on a single charge.
Having said that, the Indian spec Hyundai Kona utilises a 39.2 kWh battery, and this battery pack with an electric motor churns a lesser 136 ps, with a higher range of 452 kilometers. If the Seltos does use the motor from the Kona, it would see a reduction in range, as the Seltos is a larger vehicle than the Kona. It is entirely possible that Kia might use the powertrain from the LaFesta SUV (a China exclusive vehicle), which employs a 56.5 kWh battery, and this gives the LaFesta a range of 490 kilometers.
However, there are no plans by Kia which would suggest that Kia intends on launching this variant of the Seltos in India. If it did, it would go head on with the Tata Nexon EV which at this point, is the only EV at its price. For now, the new Kia model which is going to hit the Indian markets in 2020, is the Sonet which has been delayed from a June/July launch, to a Diwali season launch.