Auto Business
News
The next generation BMW 7 Series will be fully electric!
And there is no reason to be sad because the 7 Series EV is rumoured to have 650 PS, which makes it more powerful than its diesel, petrol and hybrid power-trains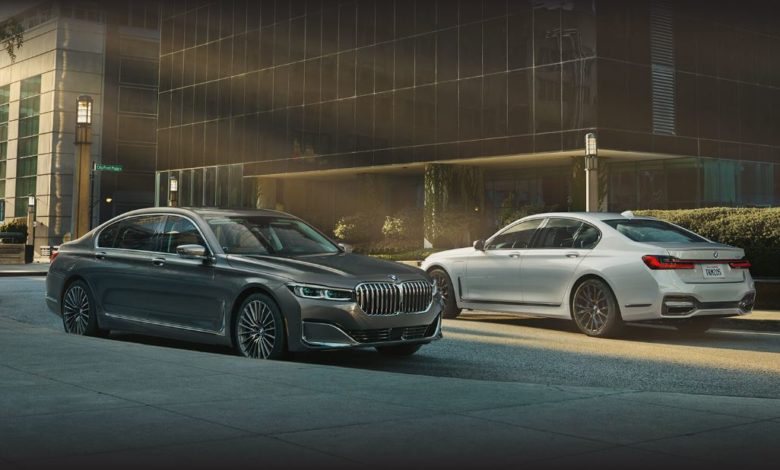 Till date, the flagship sedans offered by Mercedes, Audi, BMW, Rolls Royce and Bentley have always been powered by an ICE (Internal Combustion Engine) powertrain, and this has been the way. But, times are changing, we are moving on. Boffins at Tesla motors have been solely and singlehandedly responsible for making us believe that EV's are not only eco-friendly, cheaper to run but, can give $300k supercars, a run for their money.
Fossil fuel based engines continue to have an adverse effect on the environment, and it is wonderful to see the top brass motor brands are making this shift. I am more than ecstatic about a BMW 7 EV because BMW has already showcased what it's electric drive-train can do with the i8. The german engineering of BMW has seldom been debated to be the best and that alone, excites us all. If a novice company like Tesla can make the supercar crunching Model-S, BMW can most probably do something about it too. (Smelling more competition for EV's… a win-win for all)
BMW's 7 series, will soon receive a facelift and an update, and when this happens, it will sport an all electric variant, which will be the top end variant offered by BMW. This variant has a lot of pressure on it, as normally the M760i would be the range topping variant, which is powered by a monstrous 6.6 liter V12. An engine like this can make the car move at extremely fast speeds, and it is natural for people to look upon this all electric variant with an element of doubt. But for these doubters, here is some information which is simply astounding.
The electric variant of the 7 series, which is rumoured to be called the Mi7 (I am sure the Mission Impossible 7 due to launch next year will use this car) or i7 M60, will be powered by 2 electric motors, creating a horsepower of more than 650, which will not only allow its users to be transported at gut wrenching speeds, but it will do so, while being kinder to mother nature. The transition from fossil fuel to electric has begun, and I am extremely glad about it.
There is not much information about the mechanics of the Mi7, but it is being said that the flagship variant will have a range of 400 miles (644 kilometers). 650 ps and a range of 400 miles, if BMW is able to deliver these numbers, the result is going to be absolutely staggering. Furthermore, the electric 7 series is also rumoured to be offering a 'fast charging system' which would cut down on charging time substantially.
BMW's CEO Oliver Zipse has disclosed that the next generation 7 series will be sporting an all electric (range topping variant), below which will be available a plug-in hybrid. This plug-in hybrid will be using a turbocharged V6 3.0 liter, which will be coupled with an electric motor. This variant is said to have a horsepower of more than 500ps. The production of this next generation 7 series will begin in 2022, with China and Europe being the lucky ones to receive this car first. On release, the Mi7 will go head on with the Jaguar XJ electric, the Mercedes S class, and the Audi A8.