Auto Business
News
Maruti Suzuki sets benchmark by axing ZERO employees amidst extended lockdown
Mr Bhargava, former CEO and current chairman of Maruti has stated that note a single member of their working staff has been laid off or denied remuneration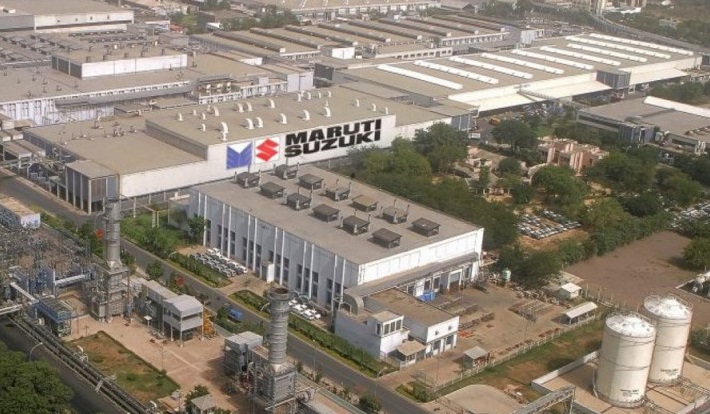 Maruti Suzuki India, the largest automaker of the country has not engaged in any production or manufacture since the 22nd of March.
Like the other automakers of the country, Maruti had to shut their industries temporarily, and join the other brands in taking a brief hiatus.
This hiatus was supposed to last for 3 weeks, but as per the briefing by the Prime Minister yesterday, the hiatus will be extended further by a few weeks more.
This step has been taken in order to curb the sudden increase of Coronavirus cases in India, especially in cities such as Mumbai, Delhi, Chennai, Indore and a few other cities as well.
In my opinion, this is the right action to take, as a country as populous as ours, had the lockdown not been extended, people would resume their activities, public transport would be crowded again, and before we know it the cases would rise at an exponential rate, and that is something we have to avoid at all cost.
The consequences of such a action hurts industries financially, but unfortunately, at this point we need to think beyond the economic constraints, and look at the big picture, which is to flatten the curve within the country. Once we achieve that, then we could gradually restart the industries.
Maruti had closed their 2 production plants in Gurgaon and Manesar in March, and their opening depends on how Gurgaon and Manesar are able to handle the pandemic.
The Prime Minister in his speech mentioned that areas which are responding well to the lockdown, whose cases are dwindling sharply and consistently, such areas could see attain freedom from the lockdown. Does this include opening up of factories, we would not know, but surely this would play a key part in deciding the fate of industries in the coming time.
Mr. Bhargava, chairman of Maruti Suzuki India was hoping on a few relaxations being provided to the industries post the lockdown, which was implemented in March.
However, it's clear that no relaxations have been provided, and operations will continue to remain stagnant amongst the many industries in India.
On the plus side, Maruti Suzuki is doing a great job at maintaining a stress free situation for their employees, as none of the working staff has been laid off, or has had to keep their job without being paid.
Furthermore, Maruti Suzuki has paid their vendors as well and this maintains a healthy mental environment, and also keeps everyone ready to come into work once the lockdown is relaxed.
Maruti has also prepared a training regime for their employees, and this regime will educate the working staff about precautions to keep in mind while being home, when travelling from home to work, while working within the industry, steps to observe while being in the canteen and what to do after leaving work.
These steps will come in handy when the lockdown is relaxed, and such tips are paramount, as this will protect the employees, and also curb the spread provided these steps are practiced earnestly.
The lockdown has been extended, which increases the amount of time when industries will remain vacant, and this will only further delay the time it takes to resume normalcy.
Mr. Bhargava believes that even after 2 months of restarting operations, full production cannot be achieved, which means that the auto industry is going to take quite some time to recover from this crisis.