Auto Business
News
BMW could be looking to introduce a new range topping X8 M to their line up!
BMW very covertly filed to trademark the name 'X8 M' but this was leaked and naturally this has made our imagination run wild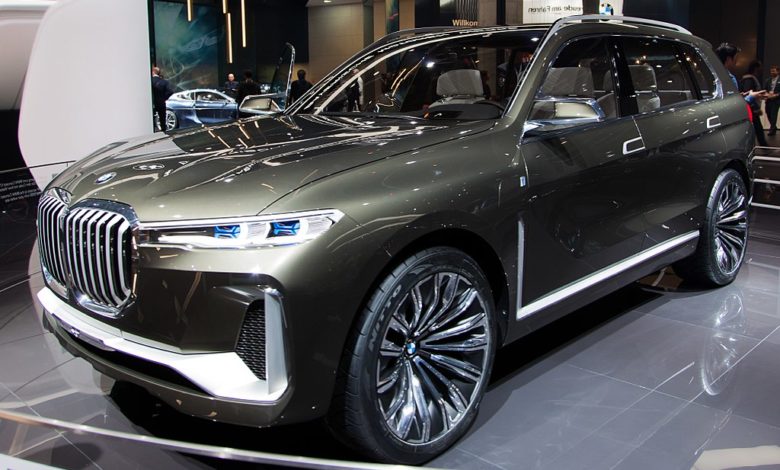 X1, X2, X3, X4, X5, X6, X7, and now reports suggest that Bavarian Motor Works is preparing the one true king which will rule over all the SUVs of the BMW family.
We cannot say that this was unexpected, as BMW had trademarked the X8 name in 2016, and after the launch of the X7, rumours of an X8 being released gained flight, but this seems to confirm it, the X8 could really exist.
BMW is attempting to trademark the name 'X8 M' which suggests that a luxobarge SUV which would be wicked quick, could make it to the real world in a few years.
There have been no sneak peaks or camouflaged tests of the X8 or X8 M and this means that currently, the X8 exists only on paper. Thanks to Bimmerpost, an enthusiast forum uncovered the trademark deal of BMW, and it is because of them that the world now knows that BMW intends on building a big quick brute of a vehicle.
It is certain that the X8 will sit on top of the X7, and it will also be based on the X7, with a few differences like, the X8 will be bigger, more opulent and faster.
I would believe that this flagship SUV will be designed along the lines of the X7, but rumours suggest that it could sport a sloping coupe like design, very much like we have seen on the X4 and X6. It seems that the X8 M would be powered by the X6 M engine, which is a 4.4 liter V8 producing 617 ps.
The X8 M, could very well be the most expensive car offered by BMW, and that would make it more expensive than the M760i, which costs an eye watering 141,750 pounds. Would it be worth this money, that is subjective and currently impossible to know, but the idea of an ultra luxurious and blistering quick SUV is indeed very satisfying.
However, at this point, that is what it all is, an 'idea', and it will be quite some time before we get more concrete details about it.
When released the X8 would lock horns with the Audi Q8, Mercedes-Benz GLS, Porsche Cayenne and the Range Rover. The X8 M on the other hand could take on the Range Rover Sport SVR and the Mercedes-Benz GLS AMG.
It would be particularly interesting to see if BMW could build a specific luxury variant of the X8 which would allow it to compete with an SUV like the Mercedes Maybach GLS. All we can do at this point is keep our fingers crossed that BMW goes through with this, and actually delivers on making an X8.