Auto Business
News
In a world obsessed with suvs and crossovers, Jaguar will keep the sedans alive
Luxury brands, sports brands and mainstream brands are all building more and more SUVs, which has surely stolen the thunder from sedans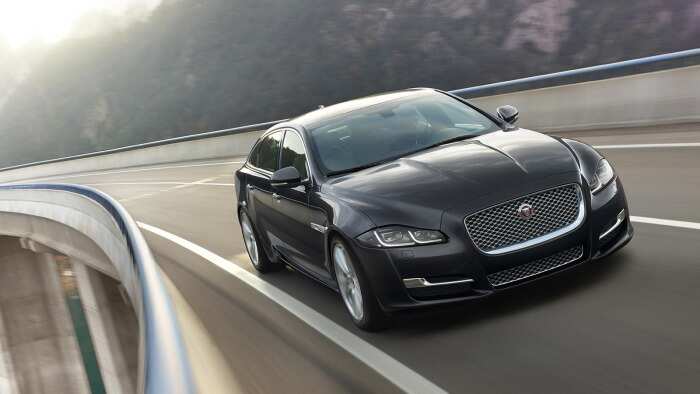 Like most gear heads, it still confuses me as to how have SUVs garnered so much attention from the markets lately. Have the roads globally deteriorated so much that everyone feels the needs to buy SUVs of compact and behemoth sizes?
I am not an SUV hater, actually I own one, but this trend has me rather confused. Trace back 10 years, 2010, the market report from then suggest a very different story, with sedans, hatchbacks, estates and SUVs selling without dominating each other in sales.
However, move to 2015 and you can see that within 5 years the numbers of SUVs selling has increased substantially, and surely there must be a reason. In the Indian market, we have compact SUVs like the Kia Seltos and Hyundai Creta, and on the other hand the Toyota Innova and Fortuner, vehicles like these sell like hot cakes.
Furthermore, you also have brands like Ford who have decided to discontinue making sedans and focus on their crossovers and SUVs, and Ford is not the only one to be following this strategy. These kinds of sales figures and strategies send a message, and the message seems to suggest the sedans do not come across as logical to carmakers anymore.
However, for sedan fans, the sun still shines upon them, as Jaguar has taken a vow to carry forward sedans for the time to come.
Jaguar currently makes only 2 SUVs, the F-Pace and E-Pace, and both these SUVs are highly capable in their respective sphere.
However, Jaguar also has traditional sedans like the XE, XF, and flagship sedan XJL, and they continue to provide updates to these cars after a few years. The XJL is actually about to receive a massive face lift, and a switch to the electric power train, which shows that Jaguar believes that sedans are here to stay, and Jaguar is making them future ready.
Unfortunately, facts must be represented, and the sales numbers of Jaguar's sedans are not great. The sales of XE, XF and XJL in 2019 showed a 49%, 25% and 26% drop as compared to 2018.
Joe Eberhardt, CEO and president of Jaguar has assured the world that Jaguar does not intend on walking away from sedans like other brands, and irrespective of the sales, sedans are the heart and soul of Jaguar. That being said, he also confirmed that there was no plan to add new cars to their sedan range.
Sedans are reducing in the world it is true, but as long as brands like Jaguar continue to make sedans, the competition stay alive, and competition is a funny thing, and some day, this competition might just make a brand start making more sedans, and another will follow on, thereby reviving the trend once again.