Auto Business
Electric
News
Electric Hummer's launch cancelled!
May 20th would have been a grand day for GM, but due to the Coronavirus pandemic, the debut of the electric Hummer had to be axed.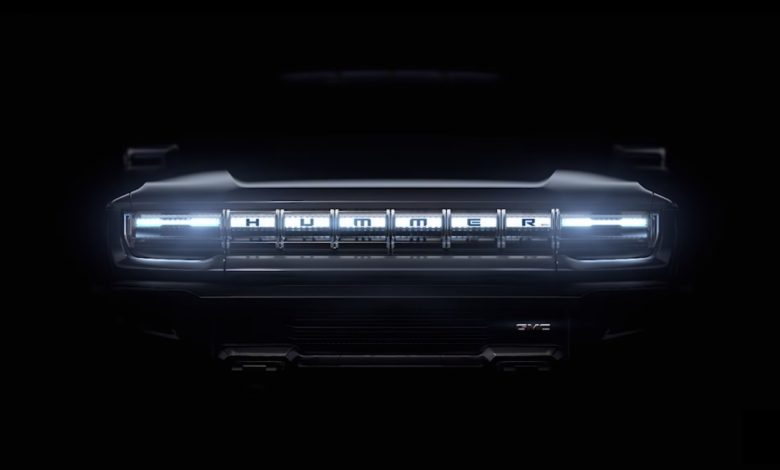 The Hummer we once knew is not the same anymore, GM has evolved it into the electric Hummer and honestly, I for one was particularly excited about it being debuting on the 20th of May. But as you would have it, Coronavirus has managed to derail yet another motor car event, and the Hummer fans would surely be disappointed about it.
General Motors has not confirmed this cancellation yet, maybe this could suggest that the event would continue to take place, maybe via an online platform, as a platform like this could keep the viewers and presenters safe. However, none of this is certain for now, all of these are speculations and we still have to wait for GM to deliver the final word.
It has been seen that the Electric Hummer has been receiving a lot of traction, and that would be understandable as the rumoured details about its power-train are simply bizarre and mind-blowing. The electrified Hummer will apparently be offered in 3 different variants (much like Tesla's Cybertruck), differences being that the variants will differ on the basis of range and performance.
And on talking about performance, it is being suggested that this colossal SUV will possess more than 1000ps, which would allow it to run down 0-60 miles per hour in just 3 seconds. These numbers are simply staggering and the simple thought of a car of its size, accelerating at such speeds, simply bewilders my mind. Unfortunately, to see this in action, or to hear any of these facts being confirmed, we will only have to wait more as it seems like the unveiling of the electric Hummer has been scrapped.
Since Coronavirus has hit the USA, most of their auto industries have come to a halt, which has affected production and supply lines extensively. As this closure took place, GM asked its working staff to leave and go home, and this just suggests that there has been no work conducted on the electric Hummer in a month now, thus forcing GM to cancel their event.
Even though it will hurt them financially, this is the wiser choice to make, as all industries must take steps not keeping money as the primary goal but instead keeping in mind that the curve of Covid 19 must be flattened. The faster the curve plateaus, the easier will it be to recover from the situation.
The unveiling of the electric Hummer was supposed to take place in the Hamtramck Assembly Plant which is located in Michigan, and Michigan is one of the worst affected states of USA with over 2000 deaths and 29,263 cases and keeping an event in such a place would be asking for trouble.
Therefore, cancelling the event was a step taken in the right direction, and until the disease peaks and begins to fall in numbers, no public events should be organised. For now there is a lot of doubt about this event, but it seems like it will quite some time before we get to hear from GM about the electric Hummer.
However, one thing is for sure, on release, this goliath SUV will take on Tesla's Cybertruck, Rivian R1T-R1S and Ford's F-150 EV. There will be no 'David' in this fight of the Goliaths, and all we can do is sit back, analyse these contestants, write about them and enjoy this battle.