Motorsport
News
Mercedes F1 team boss Toto Wolff buys 4.77% stake in Aston Martin!
With Lawrence Stroll becoming the Executive Chairman of Aston Martin, is it just a coincidence that Toto Wolff, friend of Stroll just happened to buy shares or is there more to this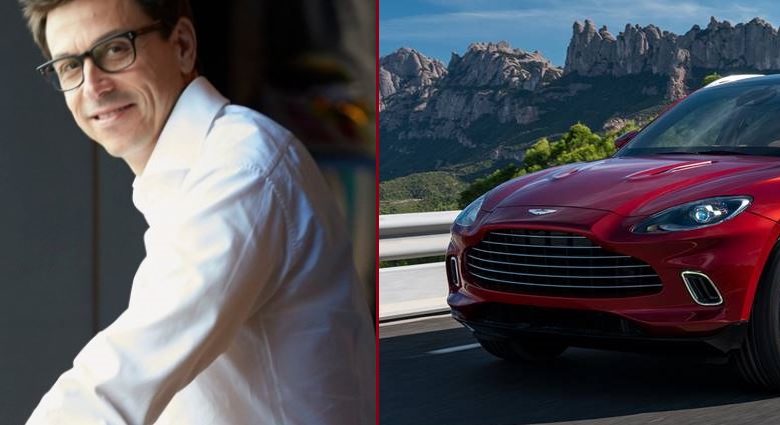 For the past few months, Aston Martin had found itself in financial distress and things were not looking good for the British sports automaker. After this, Covid 19 happened, and Aston Martin's dreams of recovering looked to have ended but luckily for them, Canadian billionaire, Lawrence Stroll invested 262 million pounds in Aston Martin. By doing so, he has nearly resurrected Aston Martin and this generous investment has made him the Executive Chairman of Aston Martin.
Stroll joined and invested in Aston Martin not out of generosity. Like every investor, Stroll sees a future with Aston Martin, a future where Stroll wants the British sport automaker to be a part of F1, and that future is set to become a reality in 2021. Furthermore, Stroll, who is the owner of Racing Point, intends on integrating Racing Point as the works team of Aston Martin. By joining F1, Aston Martin will be making a return to the motor sport after 60 years.
On Friday, the 17th of April, it had been confirmed that Toto Wolff, had purchased a stake of 4.77% in Aston Martin, and this has made him a private investor of Aston Martin. It is quite strange that by next year, when Aston Martin will join F1, Wolff will have effectively invested in 2 Formula 1 teams. Conflict of interest you ask?
Well, the spokesperson from Mercedes has stated that this investment of Wolff will not affect his role with Mercedes F1. The topic of discussion for some time in the motor-sport world would be, was this investment of Wolff just a capitalistic one or is there something more to this, I guess we will know about this with time.
On the other hand, Aston Martin is looking forward to the launch of their new SUV, DBX and the launch of this SUV will begin a new phase in Aston Martin's life, a phase where Stroll intends on restarting manufacturing operations. It is quite clear that Aston Martin has placed quite a bit of its faith in the DBX, but this faith would be of any use, only if the Covid 19 crisis subsides. Until then, all they can do, is wait and hope for the best.