Electric
The Polestar 2 is priced at $59,900 making it a direct Tesla Model 3 rival
The pricing is key, as this allows the Polestar 2 to be eligible for attaining state benefits. But, will Volvo's attempt at an EV be able to match the performance and range of the mighty Tesla?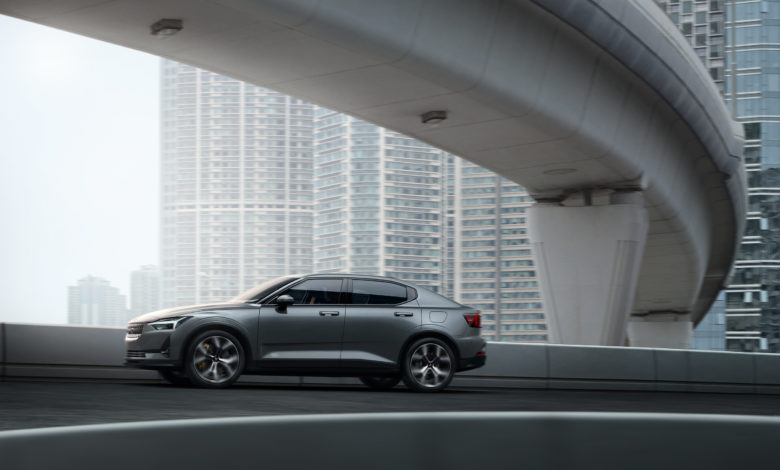 Volvo has always been known for manufacturing the world's safest vehicles, and these vehicles ooze opulence. Take the S90 or XC90 for example, those vehicles look and feel sophisticated and the technology within the cars is quite advanced. While Volvo works to craft luxurious and thoughtful vehicles, on the other hand is their performance brand, Polestar, which I admit has been hum-drum lately, but it seems like Volvo has something interesting to offer in this respect.
In 2017, Volvo announced that their performance brand Polestar would be undergoing an evolution so to say, and this meant that Polestar would restrict itself to building only electric sports car. Come 2019 Volvo had showcased the Polestar 1, the first and only hybrid performance model offered by Volvo.
The styling of the car was impeccable and highly modern, but on the performance side, it did not seem to do so very well, especially when compared to the cars in its segment. As I said before, the Polestar 1 was the first and last hybrid by Polestar, and now, they intend on launching their first EV performance based vehicle called the Polestar 2.
Starting from a price of $59,900 the car is not cheap, but this pricing allows it to look horns with Tesla's Model 3. To take on the Tesla is a difficult task, as they have already established themself as a brand who can make convenient yet sporty vehicles. In the past few years Tesla has earned the laurel of being the top electric brand, so naturally, Volvo will feel the heat when they launch the Polestar 2.
However, the time when Volvo would make mundane performance cars seems to have been left behind as the Polestar 2 excel in both departments, performance and technology. The 5 door fastback EV has a total of 408 horsepower,487 pound feet of torque, and utilises a 78kWh battery, which provides it with a range of 292 miles as per the Worldwide Harmonised Light Vehicles Test Procedure (WLTP).
Specs like these make it a strong contender against the Model 3, and in my opinion, it even looks better than the functional looking Model 3. It compares pretty close to the top-spec Model 3 long range AWD performance variant which has 450HP, 471 lb⋅ft (639 N⋅m) and around 320 mile range. Priced at $57000, these two are ready to lock horns. Nut, it also makes me wonder if the high end Polestar 2 variants would compete with the starting range of the Model-S which will be a serious problem for Tesla.
Talking about the interiors, Volvo has always worked hard on designing a very futuristic cabin, and they continue to do so as the cabin of the Polestar appears to be minimalist yet very appealing. The infotainment system is a tab like device which is quite large, and this gadget uses Android OS. This does not mean Android Auto if that is what you are thinking, think of it more as a massive android tablet which works as an infotainment system. As it makes us of Android, you can use Google Maps, Google's dedicated assistant and the Google PlayStore on the go.
On release, the Polestar 2 can be made more sporty by paying for the $5,000 performance pack, perhaps more grandeur with the $4,000 Nappa leather upgrade or if you your wheels to look snazzy, pay $1,200 and you could get yourself an impressive set of 20 inch wheels. After the release, Volvo hopes to launch an entry level variant  which would be priced around $45,000 and if Volvo manages to make this happen, it could work very well for them.
In spite of the Covid crisis, Volvo began the production of the Polestar 2 last month, and sales will begin first with Europe, China and then North America. Furthermore, once the pandemic begins to ease out a bit, Polestar plans on opening up dealerships called Polestar Spaces, and these dealerships will probably be ready to sell the Polestar 2 when it is released, late this year.