Auto Business
News
The sun finally seems to shining upon Aston Martin!
Since the Coronavirus pandemic struck the world, it has delayed many auto car launches. One of them being the DBX, which is a very crucial launch for Aston Martin. Even after heavy investments, this lack of being able to produce was affecting Aston and things might have gotten great for the company now.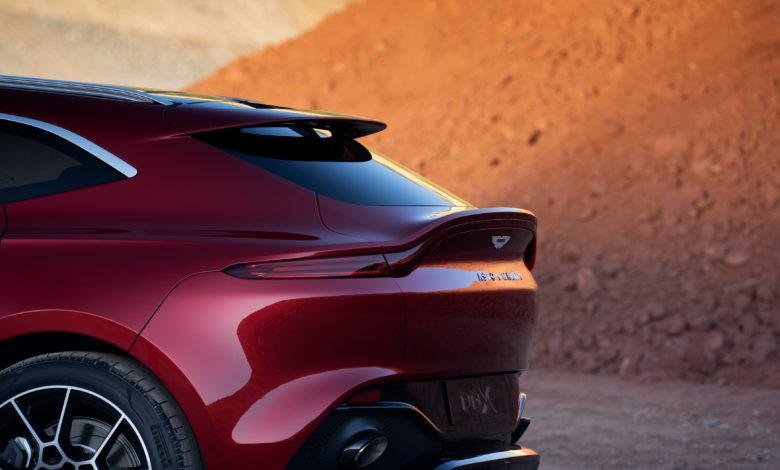 Aston Martin has had their fingers crossed, and they hoped and prayed for the crisis to ease out a bit, which would allow the Government to relax the lockdown. Now though, it seems that their hopes and prayers have been answered.
In South Wales, Aston Martin has a manufacturing plant in the village of St. Athan and this plant has been dysfunctional since the 24th of March. It appears that the St. Athan plant, after stagnating for over a month, could finally resume production from the 5th of May.
What makes this even more important for the British sports automaker is the fact that this plant is home to the DBX, and with the plant starting up again, it would mean that the production of the DBX too would be initiated.
Aston Martin has been struggling financially for the past few months. In fact, Aston Martin's IPO didn't do much either because the decline in share prices wasn't really what you'd want in your portfolio. It was up to such a point that there were rumours of the British Automaker hitting a bankruptcy.
Aston Martin had been looking to recover from their financial losses, but before they could, Covid 19 happened, and since then they have been walking on a tightrope. When things truly seemed very bleak for Aston, Lawrence Stroll, part owner of Racing Point and Canadian billionaire, appeared in Aston Martin's life and saved them from their difficult predicament. He invested a generous £262 million, and this will surely make it easy for the struggling company to breathe a bit.

After this, men with very deep pockets such as Ernesto Bertarelli (Swiss billionaire) and Mercedes Benz F1 team principal Toto Wolff also made a few investments and purchased Aston shares, and this is helping them recover. It feels that luck has finally favoured Aston, and they should make the most of this.
It cannot be ignored that these are tough times, and financial losses have cut quite deep, and in an attempt to save money, the senior position members of the automaker have decided to cut their salaries by 5 to 35 percent, and Stroll who is the Chairman of the company will only be taking home 1 GBP per year.
While these members have taken this considerate step, a major part of the company's workforce remains furloughed. Aston Martin would be hoping that their plan of opening their St. Athan plant is not derailed, as with its opening, the workforce too could get back to work, which would help them earn their wages in full.
The British automakers will be keeping a strict vigilance over their staff, and will be making sure that health and hygiene is maintained. Furthermore, social distancing, which in the absence of a vaccine, will become a new social norm, and this has to be maintained within the plants as well, so as to prevent the spread of Coronavirus.
If things go as per plan, Aston Martin could start again in 2 weeks, begin the production and deliveries of the DBX, which could help them make up on the losses that they have suffered lately. Stroll intends on resetting the business in his first year with Aston, and that is smart idea, start fresh and build upon that.
Even though the St. Athan plant is scheduled to open up soon, the Gaydon factory of Aston has not been scheduled for an opening. Hopefully, there is good news for the Gaydon plant in the coming days, which would only help speed up operations, thereby allowing Aston Martin to begin their process of recovery.