Auto Business
Electric
News
China's latest subsidy revision for EVs will not be welcoming for Tesla Model 3
Tesla will particularly be affected by the new subsidy and incentive structure, and they at the moment, do not qualify to receive any incentives.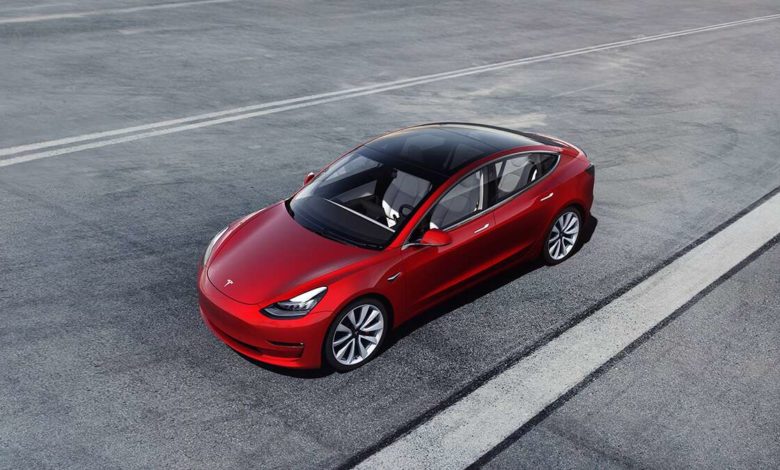 China's auto market has opened up recently, and one would expect the sales to be relatively miniscule to begin with, and that was the case for many automaker brands. General Motors, Chrysler, Ford, Toyota and Nissan, they all have suffered a fall in sales during the month of March this year.
However, on the other hand, Elon Musk's Tesla has registered a record high by accounting for 25% of the total EV sales made in China. Furthermore, Tesla went on to announce that they had amassed sales of 10,160 units, and this has officially become their highest sales made in a single month. Clearly things are going well for Tesla but a recent change in the subsidy and incentive structure may alter their future sales.
The world's largest auto market, and EV market is China, and that's no surprise. China has encouraged EV motor brands, by providing them with healthy subsidies and incentives, and this has boosted EV sales in their country. Quite randomly, it seems that they are back-tracking on this, as a few days ago, China cut the subsidies on EVs by 10%.
In 2015, they had planned that they would provide subsidies on New Energy Vehicles (N.E.V) only till this year, but in March they decided to extent the subsidy program till 2022. Increasing the duration of the program is a healthy move, but this move comes at a cost, which is, any EV costing north of 300,000 yuan ($42,376) would not qualify for incentive payments.
If this move was not bad enough, they further went on announce that the subsidy would be cut by 20% next year, and in 2021, the subsidy would be cut by 30%. This step in my opinion is a step backwards, and this will surely affect the sales of EVs in China. Tesla's cheapest vehicle is the Model 3, which was priced at 299,050 Yuan . At this price, Tesla would have been eligible to receive incentives, but recently, Tesla increased the price of the Model 3 to 303,550 yuan, and this has now rendered them in-eligible to receive the incentives.
The customers in China would not accept this price revision with much delight, as Tesla has started manufacturing the Model 3 in their Shanghai Gigafactory, if anything, the chinese customers would have expected a price cut due to the cars being built locally. The Chinese Government has offered a 3 month transition period, and it is entirely possible that Tesla might shuffle the price of the Model 3's base variant to its previous price.
The auto economy of China had taken a brief hiatus due to the Coronavirus crisis, and it has not been too much time since they opened the economy, that this step has been taken. Instead of providing incentives and subsidies which would help the auto EV market make up for losses incurred, the Chinese Government has back-pedaled and cut subsidies and incentives, particularly for the premium priced EVs.
It may be possible that the Chinese feel that vehicles like Tesla's are quite popular by themselves, and offering a subsidy will not change that. In that respect, they may be right, but to cut incentive payments, they are taking away the capital which inspires the EV motor brands to invest in China. China has seen 42% drop in sales in the last 3 months, surely by cutting subsidies and incentives, they would not be able to bridge the gap, if anything it would make the recovery of the auto world only slower.