Motorsport
BREAKING! McLaren strike at Daniel Ricciardo as Sainz' replacement from 2021
In the 3rd big driver market news of the week, McLaren confirmed that they have signed Daniel Ricciardio in a multi-year deal from 2021.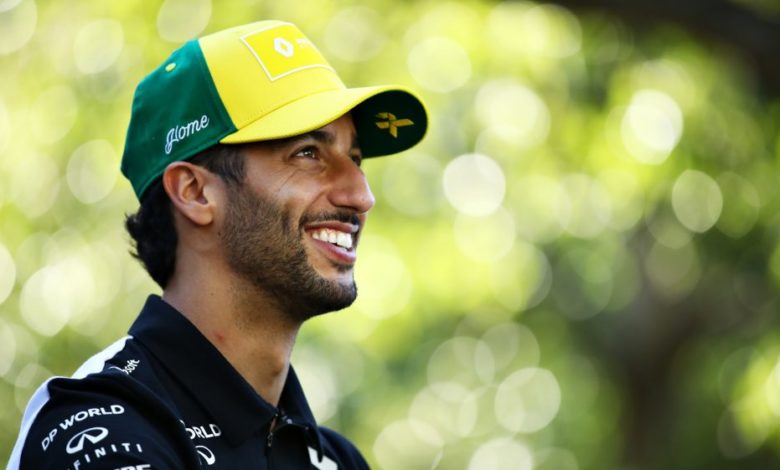 It was just 2 days ago when we reported that Sebastian Vettel will leave Ferrari at the end of 2020. But, if you read the article in detail, you know it was speculations galore. And why would they not be, it was one of the biggest headlines in F1's driver market since Daniel's shocking move to Renault. Although, I think Daniel Ricciardo loves the spotlight and so does Ferrari so, they both made it back to the top of the news.
As McLaren announced an end to Sainz' contract after the year 2020, they were quick to grab Daniel Ricciardo from Renault and sign him for a multi year deal. This move is going to be the most crucial move that Daniel would have ever made because it could effectively be his last chance at the world title. Why he went for McLaren you ask?
Well, for starters McLaren will be using a Mercedes power unit from 2021. And frankly, that is all that McLaren needs to get back at the top spot and leave the midfield. We all saw what Norris and Sainz were able to achieve in those cars. Of course how one drives matters but, props have to be given to McLaren for make an all round chassis able to push through the rest of the midfield. In fact, Sainz finished at number 6 in the 2019 season which means he one upped one car of the top 3 teams.
Knowing it's Daniel Ricciardo, we know he is as much capable as Sainz if not more. Vettel's departure was pointing towards a Sainz signing and we are yet to hear about it but, Daniel must have also been in the top 3 of Ferrari's list. Now that Daniel is out of the picture, expect to hear Sainz' signing any moment now. Ricciardo is currently partway through a two-year deal with Renault after he left Red Bull at the end of 2018 to join the French manufacturer, but has now clearly decided McLaren are a better bet for his future, especially with Mercedes engines from next year.
McLaren boss Zak Brown has overseen a major re-organisation of the team ever since he took over from former chief Ron Dennis. He brought in Andreas Seidl as team principal and James Key as Technical Director as they look to fight their way back to the front of the grid. Landing a highly-rated race winning driver in Ricciardo is another coup for Brown. Here's what he had to say:
"Signing Daniel is another step forward in our long-term plan and will bring an exciting new dimension to the team, alongside Lando. This is good news for our team, partners and of course our fans.
"I also want to pay tribute to Carlos for the excellent job he has been doing for McLaren in helping our performance recovery plan. He is a real team player and we wish him well for his future beyond McLaren."
Seidl added: "Daniel is a proven race-winner and his experience, commitment and energy will be a valuable addition to McLaren and our mission to return to the front of the field. With Daniel and Lando as team mates, I believe we have two racers who will continue to excite our fans and help the team grow.
"Carlos is a true professional, a pleasure to work with and we will continue to enjoy going racing with him this year. We all wish him good luck for the next stage in his career when he leaves McLaren."
Renault racing must not be very happy with this latest finding though, I don't think it was even worth a thought for Daniel. Renault was consistently poor at developing a competitive car let alone a race winning chassis. Daniel has always been vocal about his aim in F1, winning.
He wants a world title and his very hungry for it. He left Redbull because of Redbull's favoritism towards Max Verstappen even when he was better at times. So, this move was needed to be done if he wants a world title considering how many more years he has left inside him. Moreover, the change in regulations from 2022 will also be in his favor because McLaren have already been on for that new chassis and we know what McLaren is capable when it comes to designing a championship winning chassis.