Auto Business
Formula 1
News
McLaren Automotive will mortgage their iconic race car collection and more to obtain funding
Coronavirus has led to automakers suffering deep financial losses, and McLaren too has suffered greatly at the hands of Covid 19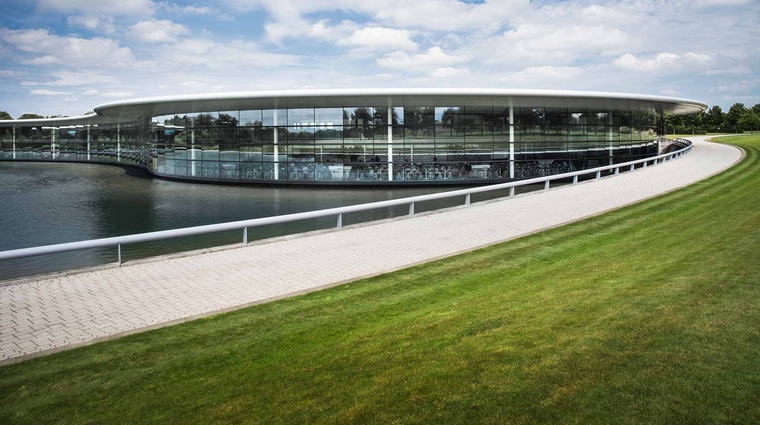 C-19 has caused industries, specifically the auto industry a lot of pain, and the pain has been reflected in the form of major financial losses. With production and sales being temporarily suspended, auto brands are coughing up considerably huge amounts of money just to keep their company's afloat. However, a few automakers are suffering not just because of the loss of sales, but due to the inactivity of events in F1 which has led to an additional loss of revenue, and McLaren is one such brand to suffer from both these problems.
The British sports automaker has been considering various options of collecting funds in order to keep their company running, but at this point they do not seem to have many workable options. McLaren had recently applied for a loan of £150 loan but the UK Governments Department for Business, Energy and Industrial Strategy denied this request.
With F1 not starting anytime soon and sales of vehicles not shooting up in the coming weeks, McLaren is considering to mortgage their headquarters in Surrey and along with this they will also mortgage their prestigious car collection. YES! The beautiful McLaren Technology Center will be on mortgage. Clearly McLaren needs the money, and they need it quick, otherwise why else would they even remotely think of loaning their historic vehicle collection and Technology Centre Headquarters? Before you start thinking things though, remember it is a mortgage and are not being sold. As soon as the company picks up pace, they'll pay off the loan which will clear the mortgage. It's just a matter of time.
Among this classic collection of cars are a few which hold significant value. Some of the cars the very same vehicles which have been driven by F1 legends such as Nikki Lauda, Alain Prost, Ayrton Senna, Mika Hakkinen and Lewis Hamilton. Furthermore, there are some vehicles amongst this collection which have been influential in winning races from the 1980s and 1990s, and Le Mans as well. Naturally, these vehicles will be worth millions of dollars, and the headquarters itself is believed to fetch about £275 million pounds.
It is important for McLaren to make a strong comeback, if not for themselves, then for the 4,000 people it employs, who would effectively be jobless if McLaren fails to drum up sales in the coming weeks. However, if sales and revenue from F1 do begin to increase, McLaren would pay off the mortgage amounts, and claim back their property and car collections.
Rumors claim that McLaren could float on the stock market as well, it is not confirmed, but tittle tattle suggests so. It is quite unfortunate that McLaren have found themselves to be in such a tight predicament, but they are not alone, quite a few motor brands are licking their wounds caused by Coronavirus. Cost cutting, laying of staff, shutting down dealerships and factories are the various options being considered by many automakers, and unless Coronavirus begins to ease off a bit, this will soon become a trend among the automakers, globally.