Auto Business
News
Aston Martin's financial woes continue with a £146 million loss in Q1 of 2020
The British automaker was already under quite some pressure due to their previous financial issues and now Covid 19 has further added to their problems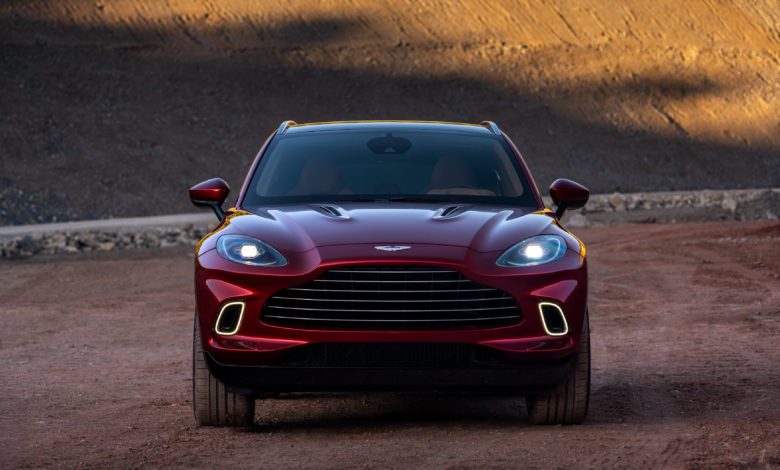 Aston Martin Lagonda recently posted a heavy loss of £118.9 million within the first 3 months of 2020. Aston Martin's financial state was not all that bright before the Covid 19 crisis, and now due to Coronavirus, production and supply lines have been derailed, dealerships have been closed, and this has further affected and almost halted sales.
In the months of Jan to March, Aston Martin managed to sell only 578 cars, which is a 45% drop from the amount of cars they sold in 2019. Their pain did not end at this, as the share value of Aston Martin hit an all time low. As on Wednesday, the share price was sitting at 32.5p and this resulted in the market value of the sports company falling to £500m.
Since October 2018, the market value was sailing above £4 billion, and this harsh plunge in market value not be easy to recover from. Interestingly, the average selling price of their car in 2019 was £160,000 but during this year, the average price sat low at £98,000. Aston Martin claims that this drop in average price was caused due to the absence of a limited-run model being offered in their range.
Sometime during early April, Aston Martin's hailed a new messiah Lawrence Stroll who invested a generous $663 million in the British sports company, and by doing so, he gained the position of the chairman at Aston Martin. By investing this massive amount of capital, Aston Martin attained some breathing space, and most importantly this investment allowed Aston to resume the production of their much awaited DBX SUV. I would not be exaggerating in saying that Aston Martin's hopes rely on the DBX, as its sales will determine the fate of Aston Martin as a company. With its production being resumed, Aston Martin believe that they will be able to start deliveries of their SUV by summer.
Most of the countries in the world implemented a lock down during the month of March, and this has led to a drastic drop in sales globally. In the United Kingdom the lock down was initiated in late March because of which Aston Martin suffered a reduction in sales by 3%. On the other hand, in the USA where restrictions had been imposed in March, Aston Martin recorded a gruesome 57% fall in sales. The British Automaker said that this drop was in fact a planned step in order to make sure that balance of supply and demand was maintained.
This depletion in sales would surely be painful to suffer, but it would have been expected as 93% of Aston Martin's dealer network was not functional and most of their factories were out of action. I believe the second quarter of sales would be even lower, and the tough days for Aston Martin are yet to come.
However, there is a silver lining to this situation, Aston Martin's St Athan plant is now operational and the opening of this plant is crucial as it is this plant where the DBX is produced. Furthermore all dealerships within China have also been opened. Lawrence Stroll went on to say, "I am extremely pleased that DBX remains on track for deliveries in the summer and has a strong order book behind it extending into 2021. Based on these successful initial orders for DBX, we plan to unveil future derivatives starting from 2021." Stroll furthermore said that in spite of the problems they have suffered due to Coronavirus, he was confident and enthusiastic about the future of the company, and this is genuinely good to hear.
While the St. Athan plant has restarted operations, there is no word on the reopening of Aston Martin's main Gaydon Factory. Times are tough for the British automaker, and I hope that Stroll's enthusiasm and confidence proves to help the company during these taxing times.