Auto Business
Connected Car
JLR's SVO division reports retail sale growth in FY 2019-20
SVO stands for Special Vehicle Operations. It is to Jaguar Land Rover what AMG is to Mercedes Benz so, trust me when I say this, they make VERY special vehicles. Just search for Range Rover Sport SVR and look at the specs, you'll know what I'm talking about.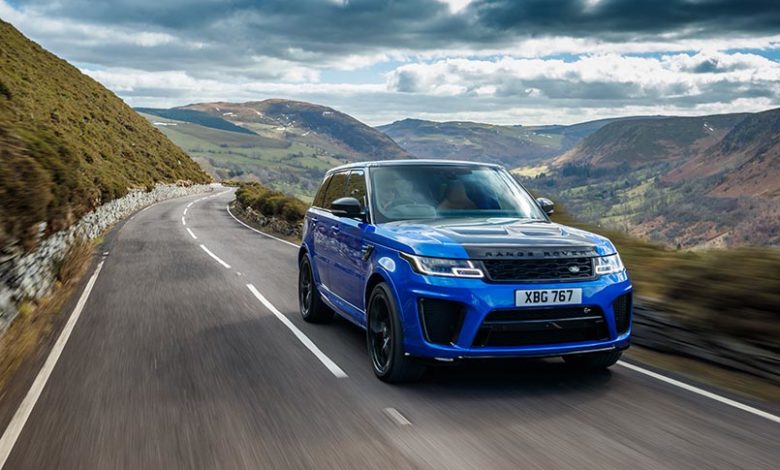 While every other automotive brand is suffering from a crisis due to C-19, JLR's SVO division sailed on the strong demand for its widest-ever range of SV models. In 2019-20, they reported a total of 9500 units sold which is 64% higher when compared on a year-on-year basis. The best selling models you ask? Well, obviously they are SUVs thanks to the global SUV pandemic. Oh wait! SUV culture. Anyway, the 550PS Jaguar F-PACE SVR and 575PS Range Rover Sport SVR were the top selling models.
Jaguar Land Rover said on Friday that the 575PS Range Rover Sport SVR remains the best-selling SV model, with demand continuing to grow through its fifth year of production, while launches of the 550PS Jaguar F-PACE SVR and Range Rover Velar SVAutobiography Dynamic – which both saw deliveries starting in 2019 – made significant contributions to the overall numbers.
JLR say that the demand for all of its 7 vehicles has been very strong including the luxury liner long-wheelbase Range Rover SVAutobiography and the throatier 565PS Range Rover SVAutobiography Dynamic. Moreover, This increase in retail sales has been supported by the roll-out of SV Specialist Centres in key markets and the establishment of dedicated SV areas at retailers including the new Jaguar Land Rover Statement Site in Munich, Germany.
A word from the MD
Michael van der Sande, Managing Director, Jaguar Land Rover Special Vehicle Operations, said: "Despite a challenging sales environment for the automotive industry as a whole, we're delighted that the demand for Jaguar and Land Rover SV products continues to grow strongly, just five years after the division was first launched. We currently have our broadest-ever range of models offering enhanced performance and luxury, each with its own distinctive personality that resonates with our customers."
Mark Turner – Commercial director
Mark Turner, Commercial Director, Jaguar Land Rover Special Vehicle Operations, said: "We've focused on satisfying demand for existing SV vehicles, while simultaneously expanding into new sectors with models such as the Jaguar F-PACE SVR, which instantly became our second highest volume vehicle. Developing the SV presence in the global Jaguar Land Rover retail network and on social media, in conjunction with SV Bespoke, is also having a positive effect on our business."